Welcome to the Lucidity Africa blog which is now exactly a year old this month. YAY!
Except for a post on new year's, we took a short break these past two months to recharge these old bones (hehe). But hey, we're here now, ready to get on with it in anticipation of what the rest of the year has in store for us.
Lucidity Africa is an event planning, decor and rentals company based in Nairobi serving diverse clients across Kenya. Look out for our weekly posts and inspiration on everything event decor, hospitality and trends! And also browse through the site to see what you'd like for your next event.
Thing is, you and I are learning to adjust to a new way of life. Virtual interactions have seeped in, and we're now, more than ever before conscious of how to associate with each other.
Micro events continue to be trendy and, in most situations, the ideal way for people to meet in-person. However, with each in-person micro event, there's a need for incredible decor ideas and props.
This article therefore drops some handy tips on simple decor ideas to incorporate in your in-person micro-events. 
BUT first…
What is a micro event?
Micro-events have customarily been live online events that last for less or at most an hour. They allow you to engage your audience without having to worry about an elaborate setup. Some examples of these micro-events are video chats, webinars, zoom sessions, etc. 
Today, micro-events are also effective in the in-person format. By now, you've likely experienced a party or wedding with about 20 – 50 guests max and  music concerts with only 1000 attendees.  You've also probably encountered a minimony. These are weddings with 10 guests max. Whereas a micro wedding is final, a minimony is followed by the actual wedding, which in this case is referred to as a sequel wedding.
With micro-events and minimonies, you need tons of creativity, the perfect mix of props and decor ideas to ensure you deliver experiences guests were accustomed to at larger events.
Here are some decor, prop ideas for your consideration.
1. Themed welcome goody packs
As guests stream in, immerse them into your event experience by issuing nicely themed bags or boxes filled with essentials like hand sanitizers, a mask –branded or not, the event program, seating plan, and some branded goodies or takeaways.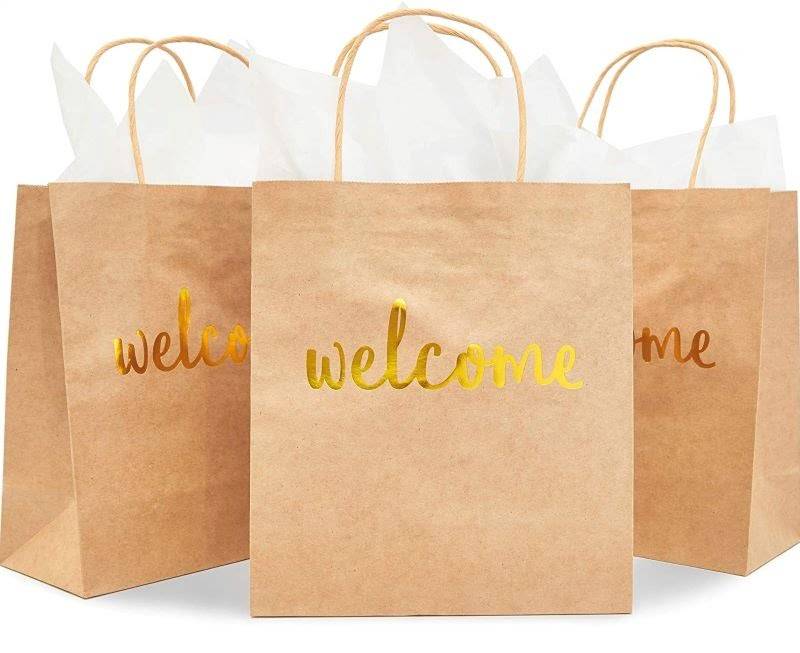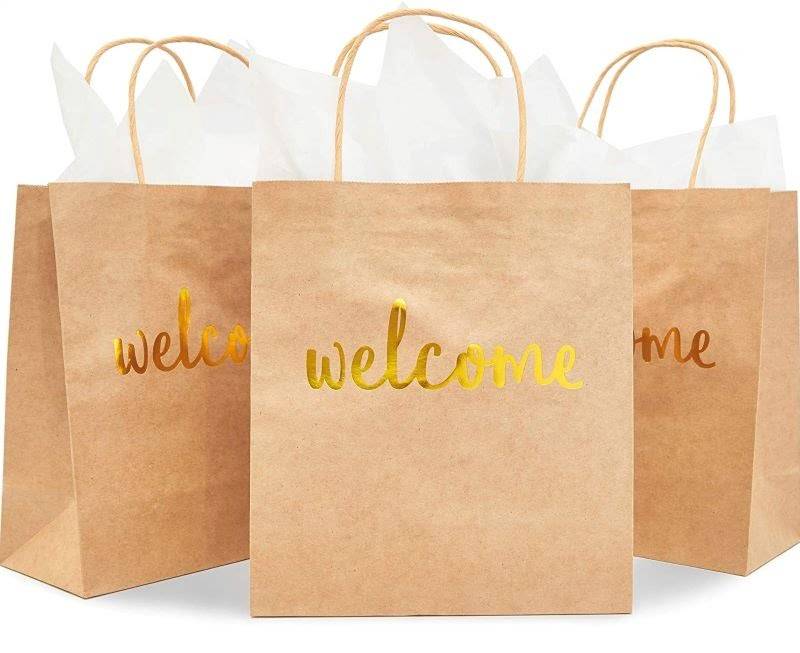 However, you don't have to limit yourself to these items, and can personalize your welcome goody packs as you please.
In the past, goody packs were handed out as guests left, but there's nothing stopping you from switching up this format and reinventing their intended purpose.
2. Creative layouts and seating
Every micro event is unique, meaning you don't have to stick to traditional layouts and seating plans. Create your own.
For instance, the picnic layout is trendy and has caught on as a favored seating style for all types of micro-events such as birthdays, Chama meetings, bridal showers, or as a cosy cocoon away from the main seating area. 
It's popularity stems from its ease of setting up and moving around. You can also be liberal with it, trying various themes, furniture pieces, decor props, and styles.
Find everyday items that suit your requirements from within the confines of your home or that you can rent from a party props supplier at affordable rates.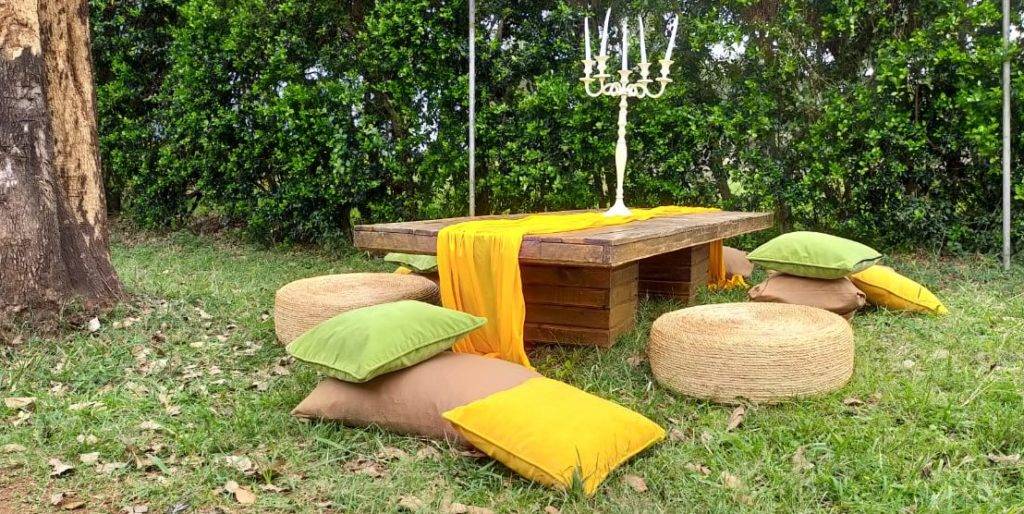 3. Outdoor lighting
With more events taking place outdoor under minimal cover to maximize fresh air, there are plenty of amazing lighting ideas to explore.
Remember, using the right lights can transform everything by setting the tone for the perfect ambiance.
Think fairy and festoon lights or lanterns, lamps, mason jars, candles, and more.
A frame structure with strings of lights, for instance, will deliver a superb outdoor lighting solution that ensures guests enjoy the breeze and an open sky.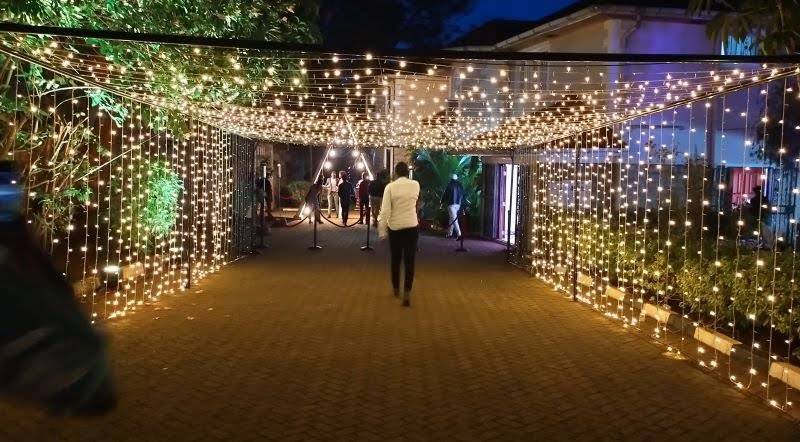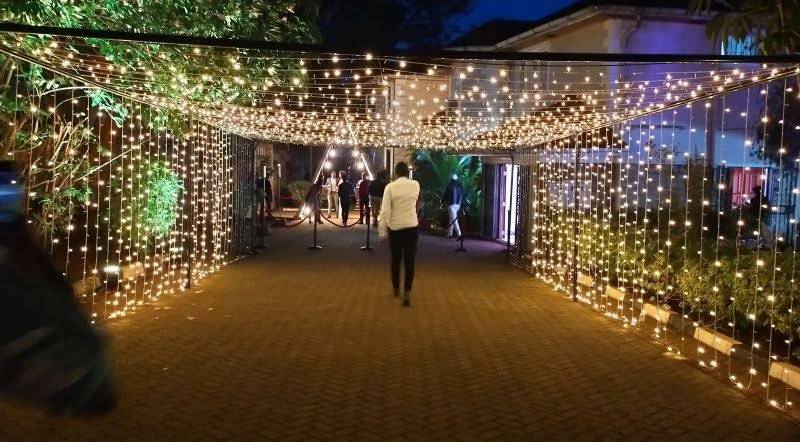 4. Creative time slots
As more people continue to have tech-centric, flexible work schedules, events are no longer confined to weekends or specific time slots.
You can schedule your micro-event for brunch at your favorite restaurant or as an afternoon cocktail in your backyard.
These are some of the numerous options to consider, and venues are ready to accommodate your needs.
5. Home decor
There's also a lot of home decor finding its way into the event space (more than ever).
Besides lounge furniture, think giant and fur cushions, throws, rustic and patterned rugs, lanterns, and potted plants.
Guests are clamoring for safety, and it seems a homely environment is a safe haven for most.
So, whichever micro-events you're planning outdoors, let them have the touch and feel of a home.
6. Unusual colors
Don't underestimate the power of color by confining yourself to monochromes when anything is possible.
The great Gatsby theme doesn't have to be black and gold neither do Afro-themed events have to be so darn predictable.
Immerse your color palette into sunny, bright colors to lighten the mood and spread good cheer. Break all the color rules you know and then some. Forget for a long minute, the gold (aargh!), magenta and white!
And whatever color you choose, apply it liberally on the invites, food, decor, and even dress code. Splash it!
7. Massive custom branded dance floors
We've all had it with those dreary Zoom meetings, video conferences and live chats.
Plus dance floors aren't a preserve of weddings! All sorts of celebratory micro-events and minimonies deserve a dazzling custom branded dance floor.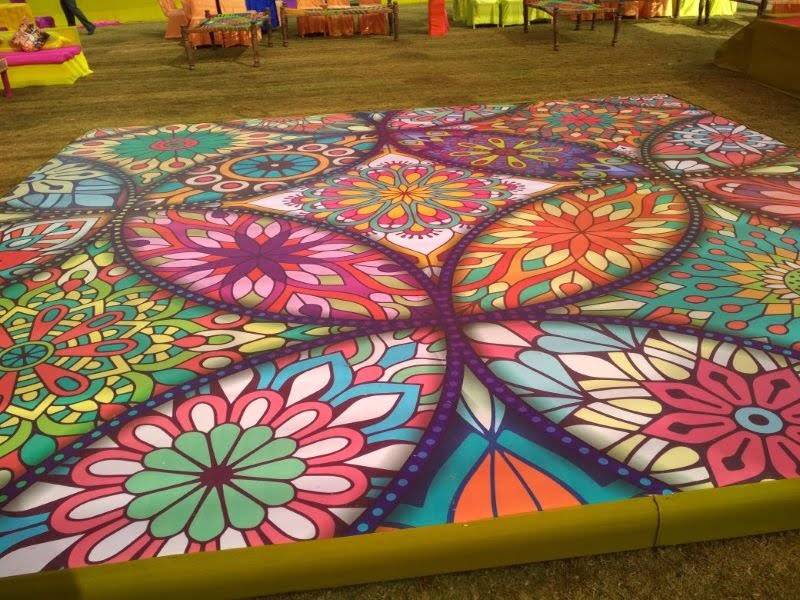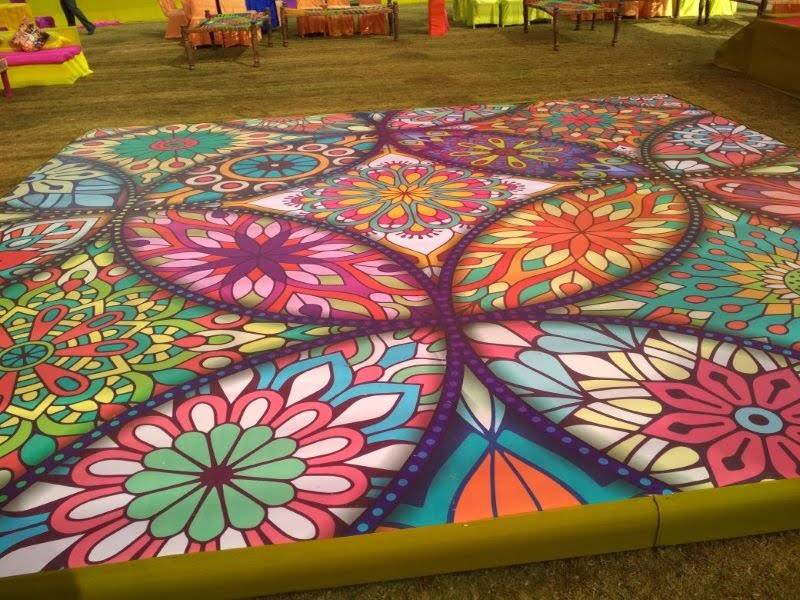 People are desperate to let loose and get sweaty on a real dance floor.
So, if space allows, throw your guests a party with an exquisitely designed and decorated dance floor with hovering lights and let them lose themselves in it. 
Better yet, have the party start as early as possible to enable them max out the fun before the curfew.
8. Mind-blowing decor props and centre pieces
Tabletop and ceiling detailing are trends that have been here for a while that don't seem to be leaving anytime soon.
You'll never go wrong with a floating ceiling installation that either has well-crafted lamp shades or chandeliers adorned with fairy lights and assorted foliage, florals, and greenery.
On the other hand, the intimate seated luncheon or dinner is the one layout that enhances the micro event experience for tabletops.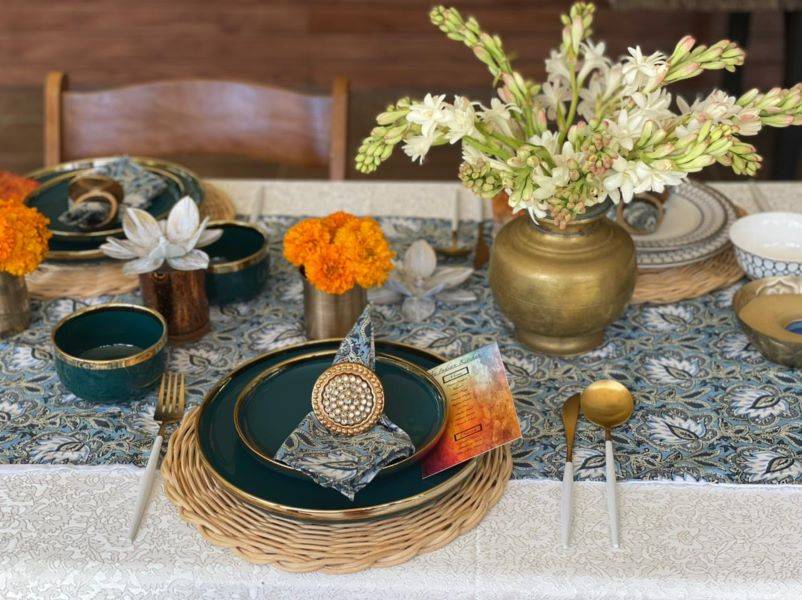 For this, focus on more elaborate, personal, and intimate props to deliver that special vibe for your guests.
Older millennials and Gen X will, in particular, appreciate the sentimentality wrought by vintage type embroidered, crochet, and macrame-inspired table linens, boho mats, and hangings. Add to that premium glassware, cutlery, florals, and candles.
Another thing: Instead of displaying the actual cake at weddings and birthdays mostly due to hygiene issues, use a fake artsy and dazzling prop.
9. Gift boxes for hybrid events
How do you extend an experience to those who couldn't make it in person?
You could give them either themed meal vouchers to their favorite restaurants or customized gift boxes.
Gifting is set to be a significant part of the micro event experience.
Consider an array of crafted pieces, cocktail kits, books, subscriptions, and promo codes; there are plenty of fantastic options.
10. Choose a beautiful venue
Some venues require minimal touch-ups to transform into the event space you want.
Save yourself some coin by opting for spaces that don't require much work, and there are plenty of those within and around Kenya.
Your search should include spaces with unique focal points like outstanding sceneries, landscapes, fireplaces, unique architecture and anything you imagine would deliver on your theme or WOW factor.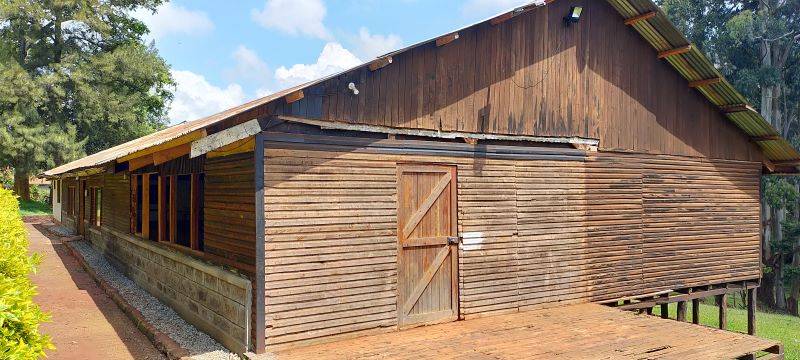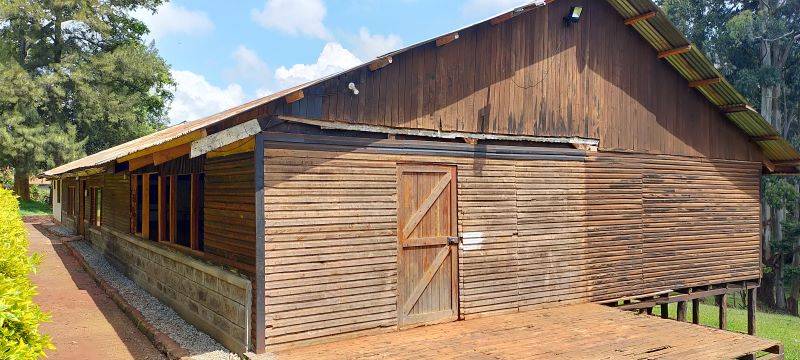 Conclusion
Micro events are highly intimate and therefore require a higher level of detail. Factoring decor into your micro event makes all the difference because it's a huge part of what makes the event worthwhile.
What makes any size of an event come alive is the setup plan and decor detail involved.
At Lucidity, we create and customize all types of affordable decor props to give your micro event the shine it deserves.
For set up and decor ideas, contact us.
Look out for next week's article on handmade decor props for outdoor and rustic micro events.
Mask up and stay safe!