Sustainable event design is a concept whose time has come. So much has happened in 2020 to impact not just big ticket events like concerts and conferences BUT even simple backyard birthdays.
The first thing that got chucked was seating styles and formats. Tons of event planners have agonized over this detail. 
They can attest to it by the number of times anxious clients ask ' how many guests can I sit under COVID – 19 restrictions?'
A table for 10 now sits at least 6 and so on. As physical distancing and spacing continue to be one of the key factors to consider in event planning.
Outdoor vs Indoor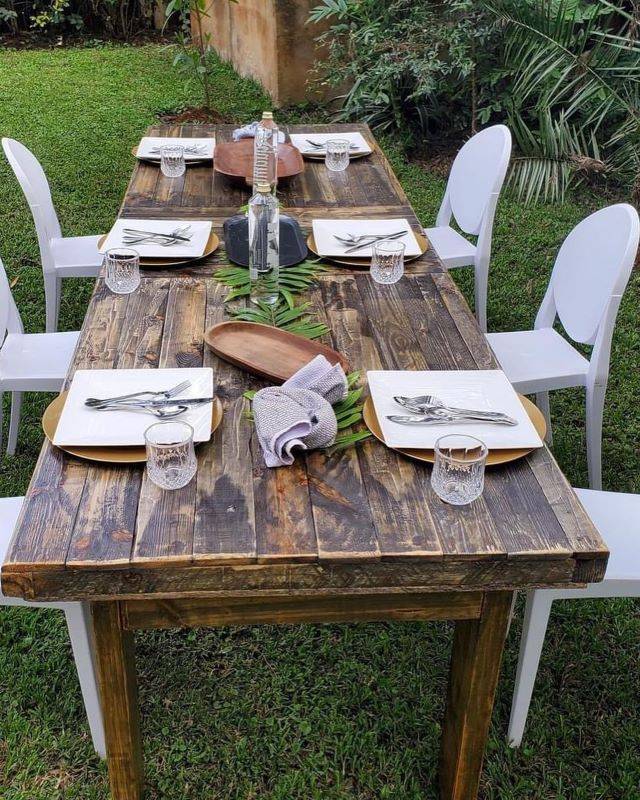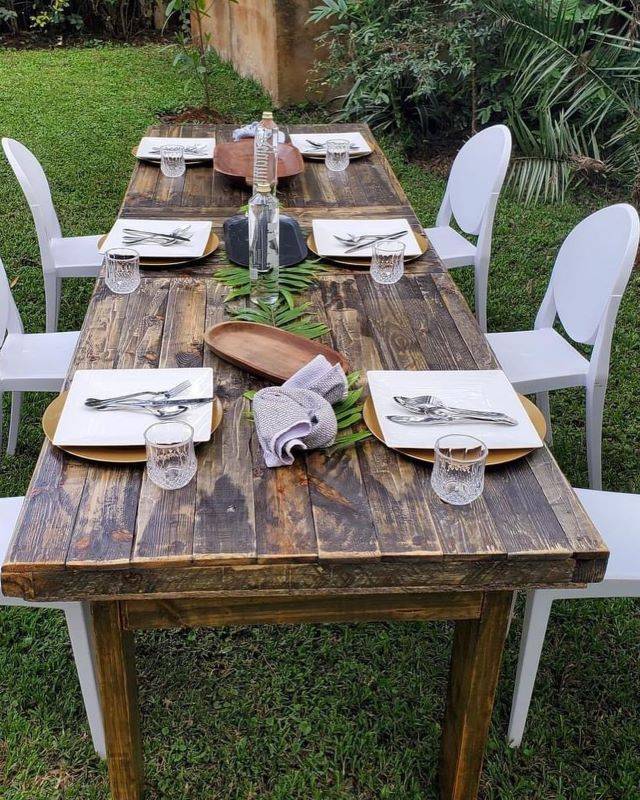 Recommendations for the outdoors rather than indoors means that outdoor furniture is likely to revolve around various exciting styles.
More so in ways that guests can enjoy as they chat, eat or generally enjoy the great outdoors.
Due to fantastic weather, events in most of Africa are held outdoors all year round. Presently, most people are being drawn to the great outdoors.
If not manicured gardens, then lovely picnic spots and nature trails.
Sustainable event design (and wellness)
With increasing interest in wellness and sustainability, more people have taken up home gardening and landscaping.
They're drawn to natural materials, green living and anything that's bound to enhance their quality of life.
As a matter of fact, this push for wellness and sustainability is likely to influence a rethink of how materials are used at events.
Can there be less wastage and more re-cycling, re-using or re-purposing?
What alternative uses of materials are available or are you keen on trying out for your next event décor?
Generally, pandemics herald massive economic, social and political changes.
Events are included no less because they inform the patterns of how people interact and socialize.
Evolving trends for sustainable event design
So, how can events start shaping up to expected changes in the coming months?
1. Spacing and distancing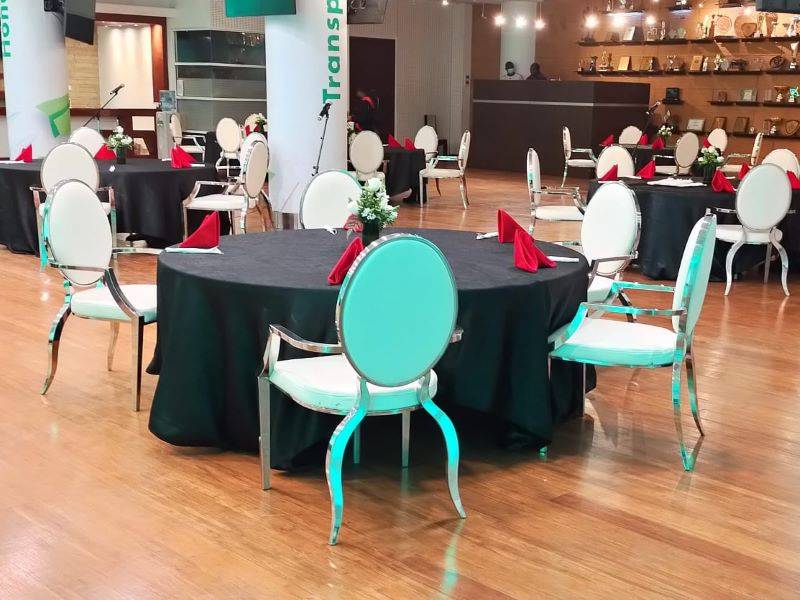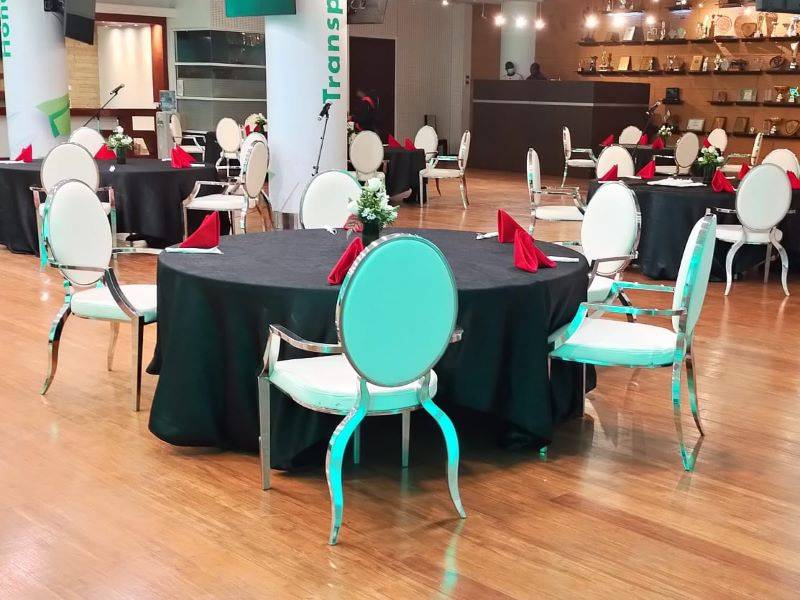 Even if the vaccine eventually gets here, cautions have been issued that people will still need to maintain distancing, spacing and masking.
2. Large events
These will possibly only happen where there are guarantees of adequate spacing. Plus, proof that precautions will be monitored 100%.
Guests will want a guarantee of safe spaces if in-person events are to resume.
3. Pop-Up events
Venues will need to create the ideal settings for smaller pop up events like birthdays, chama meetings and even weddings.
Big venues like hotels with huge outdoor spaces can customize their spaces to specialize in specific events.
It gets interesting…
4. Elopements
Remember our previous blog post on this? If you can't recall seeing it, read it here. Yes, it's largely a novel concept here, but one that's likely to become a trend.
For one, if you can't have a big wedding, how do you settle on who to invite to a smaller one? This has been the reality for a lot of weddings this season.
Millennials and GenYs are also keen to spend more of their hard earned cash on travel experiences. This is in opposition to expenditures on elaborate wedding décor that'll only last a day.
Also, no one wants to run the risk of being responsible for people's health, especially now that it seems people will foot their own medical bills.
5. Corporate events
It's highly likely that most will be largely of an online hybrid format. Most regular corporate events consist of 100 to 500 guests or even more depending on the type of event.
If a corporate event can't deliver incredible in-person social and networking opportunities, it's best to have it online.
6. Re-purposing of materials (for décor)
On our part, we're drawn to wellness and sustainability. Mostly, how to leverage these for event décor and styling over the coming year and beyond.
How can we reduce waste at our events and promote re-purposing of materials?
Examples of re-purposed decor props
Below are some of the re-purposed décor props we've settled on.
Over the years, we've accumulated so much tire waste it's not even funny. Short of disposing them at the Kariokor market, we opted to explore ideas to repurpose them.
After several hours on Pinterest and a technical brainstorm, we finally settled on wrapping them with sisal fibres to create some incredible poufs for indoor and outdoor spaces.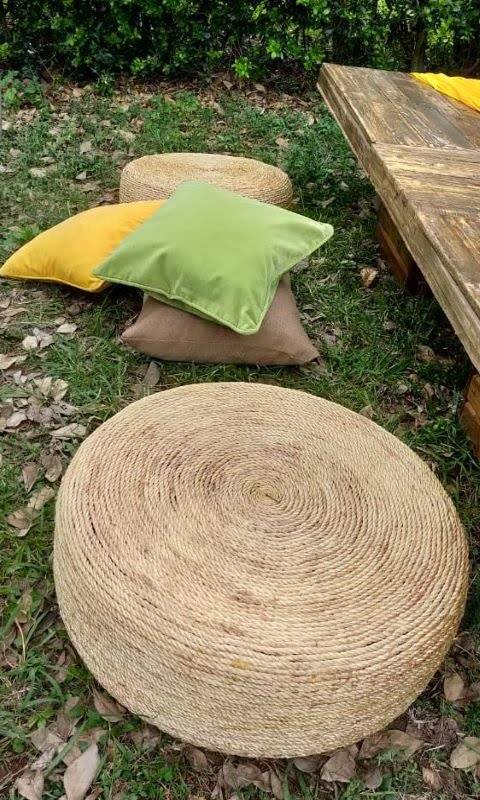 Faux flowers from newspapers and old journals
For this repurposing project, we relied on the proven skills of Joyce from Boundless Creations to create these awesome floral props.  Quite amazing really, how they turned out. 
Check out the photos below of the final product.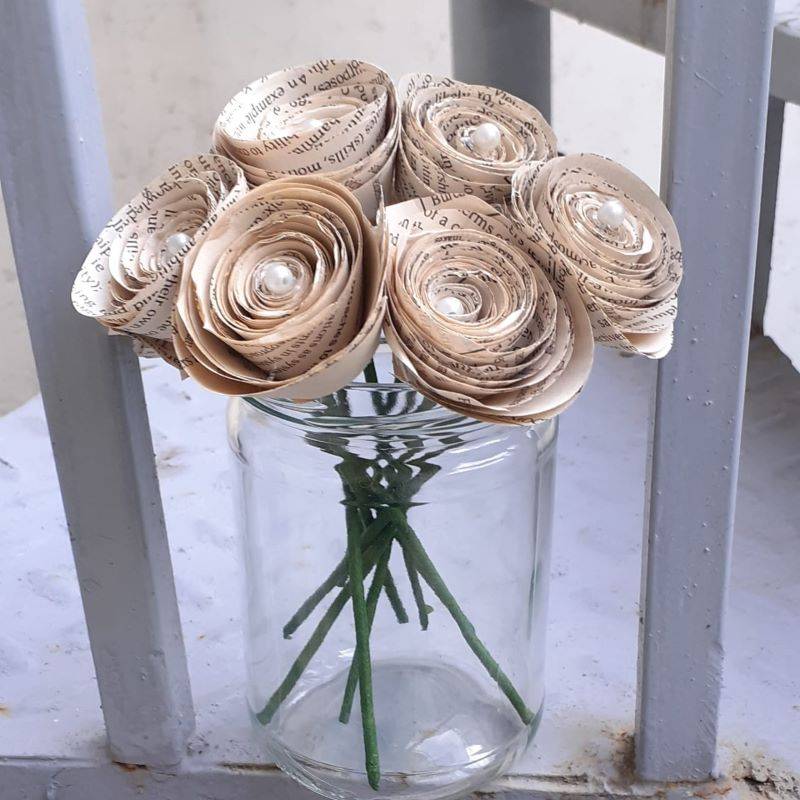 Over the coming weeks, we'll be sharing with you more discoveries on repurposing of materials for sustainable event design and décor. Share yours and we'll feature them too.
Conclusion
Predictions for the future ended in March 2020, now you make interpretations by the hour.
However, what's clear is that there's still need for precaution over the next 12 – 18 months.
And if there's anything event planners have learned this season, it's that:
Future events MUST be safe havens for in-person interactions to occur.
Wellness and sustainability are going to be major features in event design and décor. Where re-use, re-cycling and re-purposing of materials is bound to be critical.
Event venues, may have an even bigger role to play in customizing their spaces for small events that recur often.
For weddings, the travel experience may take a huge chunk off the décor and setup budget.
Need sustainable event design ideas or re-purposed decor props? contact us today.
See you soon and good luck!
XOXO