The best photography backdrops help you create incredibly edgy event photos.
Why?
Because you obviously need outstanding event photos for posterity. Years from now how will your grand kids (or anyone who cares) know about your life's milestones?
Think birthdays, graduations, weddings,newborns to rites of passages and many more. 
Hence the reason you need beautiful photo backdrops.
What is a photography backdrop?
A photo backdrop is the setting against which photos are taken. Backdrops comes in various designs, colors, shapes and sizes. Some of them revolve around a theme to match the general design concept of the event.
How to create the best photography backdrops
There's no doubt, event decor is the secret ingredient that brings everything into character.
So for starters and with the help of your event decorator, identify all the value points for your event.
These could be; The main entrance, altar, dance floor or main stage, it all depends on your event layout.
Pick out the value point you'd like to highlight with a superbly adorned photography backdrop. You can have more than one, it all depends on your budget.
Remember, to make it a collaborative process where you also seek your photographer's opinion especially on lighting and colors.
The best backdrops for photography Kenya
Now that we've dispensed with those valuable details, here are three simple photo worthy backdrops to whet your creative appetite.
#1. Floral arch for corporate event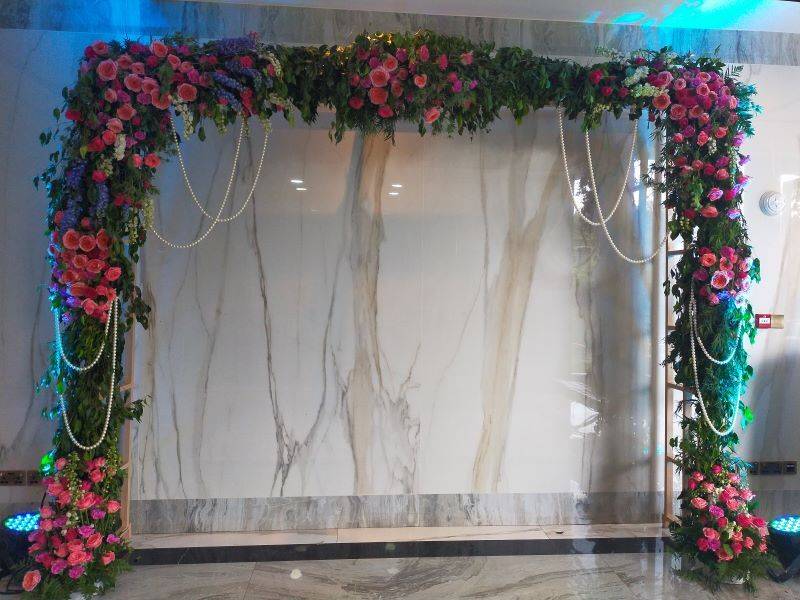 Feminine beauty! This backdrop's colors are a mood-setter. Very simple to execute.
You can fabricate the frame and adorn it as you please. It's a very EDGY look worthy of your event photos.
#2. Floral wall for graduation event
Utter perfection! A SPLASH of colors to bring your photos to life.
For this backdrop, capture the detail on the frame and ensure it's stable.
On florals and palm spears application and other trinkets, there's NO LIMIT to what you can do.
#3. Floral arch for main entrance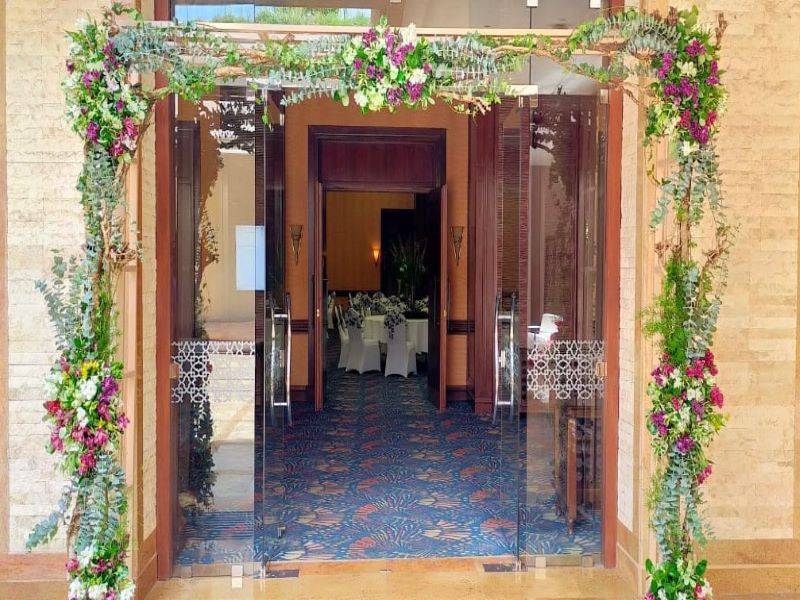 What MINIMALIST heaven!
We first laid the metal frame with drift woods before applying the greenery and minimal florals.
That was sufficient to create a minimalist floral arch for this entrance.
Contact us
The best photography backdrops enhance any event by making it visually appealing and creating photo worthy opportunities.
Moreover, you don't require much to make that riveting photo wall. Good planning + elegant event decor will deliver it.
To emphasize: First, start by mapping out your event's value points, brainstorm with your event decorator and photographer, then execute.
If you need help creating a beautiful photography backdrop call us on 0721771185 or write to us on: [email protected]