Event catering is to an event what water is to fish.
Creating a plan for food and beverage at events has a significant bearing on their success.
As it happens, eating and drinking isn't just about satisfying hunger or quenching thirst.
It's a compelling way to foster community by bringing a group of people together.
Food and beverage at events are catalysts for the good vibes created at most gatherings.
Thus, our focus in this article is on the process of delivering food and beverage at events.
More so, the importance of event catering and what to do to ensure that you get it right.
What is event catering?
It's the planning, preparation, and delivery of food and beverage at events. The level of planning and detail varies based on the type of event. Food and beverage are a harbinger of celebration. Hence the reason you can't ignore event catering.
To know how to get the right catering partner, see the tips below.
Event catering: 5 smart steps to delivering a fantastic experience
An event's plan works in tandem with the menu plan because food and beverage at events are the perfect mood-setter.
For example, at a conference, you'll find guests taking their coffee break while a presenter prepares for the next session.
Or at a wedding as the couple takes photos, guests will have their refreshments as they mill around the holding or cocktail area.
Thus, event catering goes beyond the delivery of mouth-watering food and refreshing beverages.
Your guests should revel in the entire event experience as they mingle and connect.
The event catering experience begins with the table settings and placements.
That is; the cutlery, table linens, napkins, table decorations and scents. Examples of sweet smells that whet the appetite are cardamom, citrus and peppermint.
Next, is the food presentation, the aroma wafting through, the timing and efficiency of the service team. Heck, even the music that plays as guests savor their food and beverage.
Guests notice the aesthetics of the service team and high standards in cleanliness and delivery too.
A well-planned event is evident in the quality of the event catering service.
Below are the 5 steps to take for a delightful experience.
1. Select your event catering partner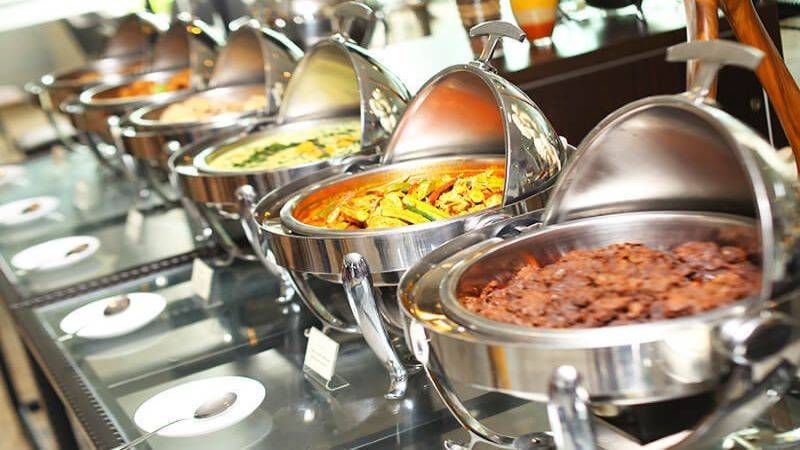 A professional event caterer or catering service will be;
Skilled and knowledgeable in food sourcing, preparation, and delivery.
They're conversant with the local market supply system.
Validated with the local council and health department and have all the requisite documents to carry out their work.
Professional in their service provision. They simply won't take short cuts in anything that will jeopardize quality and safety.
Proficient with the right equipment, are deft with their tools of trade and are clued in on the appropriate cutlery and crockery to use.
Once you've made your selection, it's time to plan for what goes into the menu.
2. Work out the menu in advance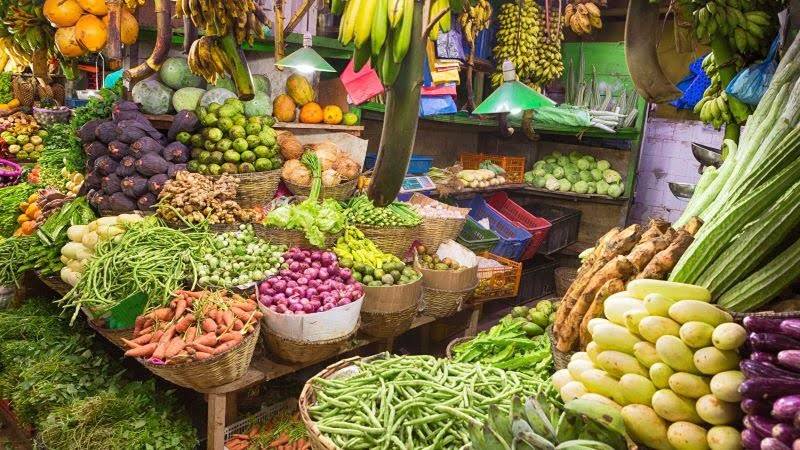 A menu's content is often dictated by the type of event and its scheduled time. That is, it could be happening over a breakfast, lunch, cocktail, dinner or barbecue.
Some events may have a minimum level of detail and, others could be massive productions. Once you refine these details, inform the caterer so that they prepare the proper menu options.
Remember that preparing the menu is a detail-oriented task.
How many guests will be present?
What are their preferences and tastes?
Are there any sensitivities/allergy alerts?
Your caterer will advise and guide you on the perfect selections based on current trends, the information shared and budget.
They can even go a step further to craft the menu in line with your event theme.
However, don't withhold information from the caterer. Have a checklist to review the details as well.
Another thing: It's not realistic to confirm a menu six months in advance because a lot can change before then.
The caterer will recommend what works for them in light of the costs and availability of particular ingredients.
3. Schedule a tasting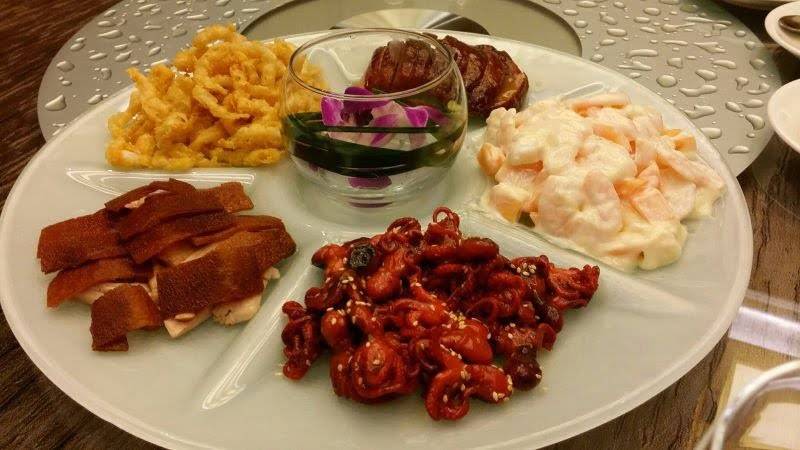 Never approve a menu that you've not personally experienced and signed off.
Reason is that by tasting, you get to gauge the freshness of the food, the flavours and aromas, the skill in preparation, presentation, and other details that could aid significantly in delivering an impeccable experience.
At this point, you'll also work out the finer serving details with the caterer like selection of the table decor, perfect cutlery and crockery, linen colours, napkins, table layouts, and a host of other valuable features.
With your event planner and decorator present, you must all agree on the color palette as well as the look and feel of the entire event.
4. Agree the serving plan
Once you've worked out the table layout and design, finalize on the waiting staff and flow of service.
Buffet is the most popular serving style especially for large numbers.
For smaller groups, the recommendation is to go the set menu way.
This type of menu also known as a table d'hôte offers a complete meal at a fixed price regardless of what's consumed.
It includes appetizers, soups, salads and desserts.
It's advantages? You can get as creative as possible, it can be served at breakfast, lunch or dinner.
Additionally, it's got minimum food wastage and it's easy to co-ordinate.
For this, agree on the pace and timing of the ballet service and table clearance.
Here you'll make a note to engage the MC and DJ for synchronicity.
Something else, at remote sites caterers always require a back of the house. They also put in requests for the number of tables or tent coverage they'll need.
Take heed of these requests and ensure that there are also enough garbage disposal points and water bowsers.
As much as possible, source a venue that has a clean water supply.
If out in the wild, contract a licensed and reputable water supplier or make your own arrangements.
5. Contingency
An excellent catering service always has plan A –Z.
As a personalized service, it's essential to be ready for any change in plans and how to plug in swiftly.
What could possibly go wrong?
a) Fire incident: Confirm that everyone in the ground team is well-trained to deal with fire and work hazard emergencies and whether they have the tools to deal with a fire outbreak.
b) Not enough crockery or cutlery: Always request for extras. Work out a plan to have an extra quantity of each item.
c) Stained or dirty linens: Linens and napkins are tricky. Never carry the exact quantity. Create a provision for extras.
d) A dietary complaint or issue: This is almost guaranteed to happen. The caterer should have extra ingredients on the ready to whip up an appropriate solution.
e) Run out of desired food or drinks: If everyone gets their share and even the extras run out, then this is beyond control.
Food handling and preparation is a critical issue.
An excellent caterer works with skilled chefs and should have fool-proof processes to ensure consistency in the outcome.
However, the devil is in the detail. Gather as much information as possible about the guests and pass this on to the caterer.
Above all, experience is the best teacher.
The caterer has a clue on what to expect and should prepare for it.
This also adds to the relevance of always having a checklist at hand.
Event catering on a budget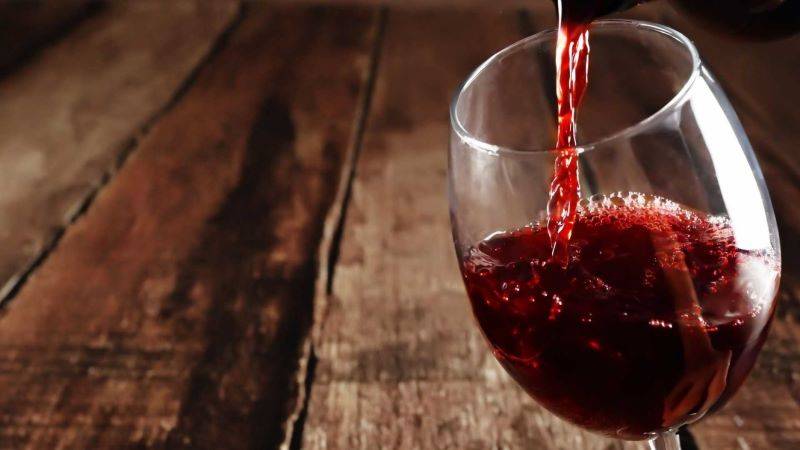 If you've got a limited budget, you can STILL give your guests a whale of a time by:
a) Simplifying the setting: Opt for a simple, minimal menu plan. For a corporate event, do a breakfast or brunch. If a wedding, limit the courses or menu choices and if it's a party, go for a cocktail setting with bitings, salads, and barbeques.
b) Use smaller plates: Yes, how many times can anyone go for multiple servings? As long as the food is yummy, your guests will be OK.
c) Beer and wine only: Keep it simple by limiting the variety of drinks. Have at least two popular beer brands, a popular red or white wine (dry or sweet) but that caters to the taste palates of your guests.
c) Trim your guest list: Have a critical review of your invite list and narrow down accordingly.
d) End early: Keep it short and sweet, down to the most minimal time. An effective MC will know how to chop off a few hours.
Frequently asked questions
1. What does an event caterer do?
An event caterer is responsible for the perfect supply and delivery of food and beverages at events. They prepare a menu inline with the event's format, theme and objectives. They're also involved in planning the food and drinks presentation and serving.
2. What is the importance of catering?
It's not easy to match food to an event theme or objective, figure out quantities, presentation and serving. Besides these, there's the whole other issue of sourcing and cooking. You need an expert to organize all these details and ensure the smooth running of the catering segment of your event.
3. How do you choose a caterer for an event?
First ask for referrals or do a Google search for the best caterer near you. Once you've narrowed down to a significant number ask for their business profiles, credentials, business documentation and case studies. The perfect caterer will also have impeccable knowledge on the workings of food and beverage at events, the local supply chain and the experience of running any type or size of event.
Final word
Food and beverage at events is a critical matter and the reason event catering is one of the most central aspects of an event.
Just because someone is known to spring up a yummy meal or a to die for cocktail doesn't mean they can automatically run an event catering function.
A professional caterer has a complete view of the event.
He or she understands the dynamic role that food and beverage play in building connections.
Hence to deliver impressive event catering:
Contract a caterer with proven skills and knowledge
Plan a relevant menu (with an option or two)
Schedule a tasting
Agree the serving plan
Plan for contingencies
At Lucidity Africa Events, we're an event planner in Kenya working with various planners to deliver excellent events.
Call/text/Whatsapp us on 0721771185 or email; joan@lucidityafrica.com for all your event planning, event decor and event rental needs.