Meet your Event Photography Professional. Yep, we promised you this fab new monthly segment and voila, here it is!
In the subsequent series, we'll profile event professionals –baring to you their expertise, work processes, and ideals.
Today, meet Michael Khateli Auna, this series' first #eventprof and a prolific photographer.
He's got tons of experience and valuable insights to share with you about his ten-year photography journey.
Tag along AND, let's learn a thing or two.
Career journey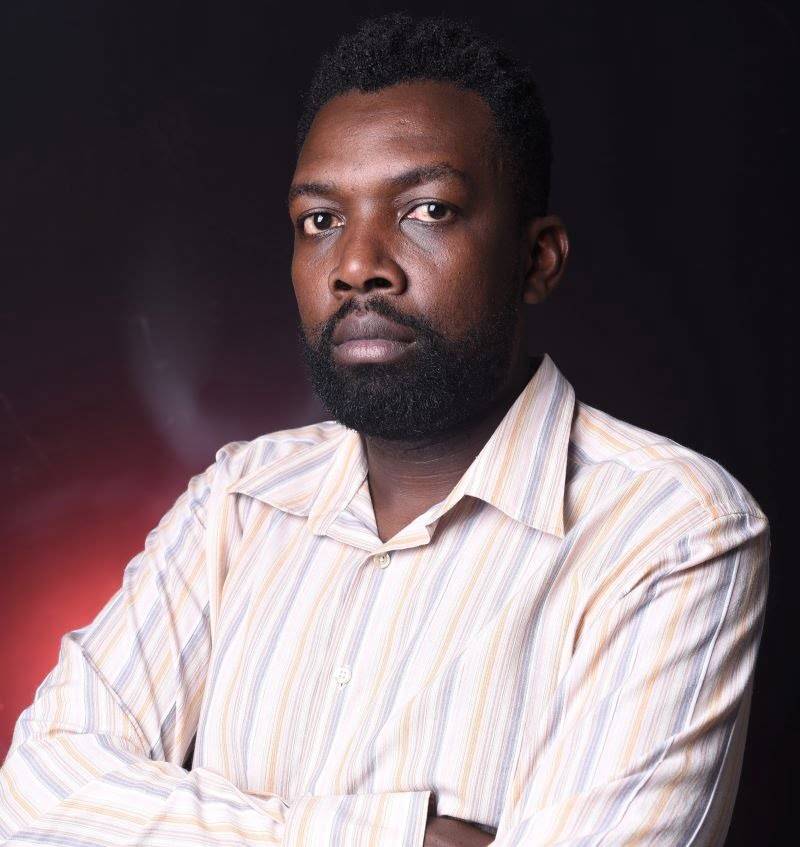 I started at Gina Din Corporate Communications in 2005 as a camera operator.
I'd trained and qualified in TV production at Andrew Crawford media training school and the Mo Amin camera training school.
Following a seven-year stint, I left Gina Din for IMG Events & PR, where I was head of photography.
In 2015, the proverbial one struck and I moved on to establish, Gallery Khately.
To set my brand apart, I concertedly apply photojournalism, reportage and documentary styles in my approach to work.
I don't confine myself to a specific niche. Instead, I prefer to accept varied projects then, select the style to apply based on the brief.
Rules of excellence in event photography
As an event prof, there are five rules I –stick to like adhesive tape– to boost my brand value.
#1.A detailed brief
When you plan an event, there's a vision you have and a distinctive experience you want to deliver. That's the first thing I want to hear about.
What's your story (event)?
Why is it important?
Who are these people you've invited?
Why do they matter to you or your story?
What do you expect to see from the photos?
Are there certain iconic moments you want captured?
Are there certain people that MUST be captured?
What will success look like?
Armed with details, I create a vision board to vividly capture the story sequence from start to end. If possible I do a site visit, settle on the style, match up the right equipment, and assemble the perfect team.
#2.Creative license
There's a nuance to how you or the next person perceive things.
As a photographer, my creativity unravels as things happen. Kind of like chance meets opportunity.
As a result, I'm always inclined to ask you as the client for creative license.
I've discovered that sharing the vision board boosts confidence.
Enabling you to understand how the process works, hence giving me leeway to work unobstructed.
#3.Lead times
Once the job is done, there's time allocated to editing. My recommended delivery date is based on the size of the project or detail involved.
To avoid the skids, it's vital at the time of engagement or contracting, to agree on this timeline or a tentative one.
If handled poorly, there's a high potential for grave misunderstandings or fall-outs.
#4.Feedback
We've not cultivated a strong feedback culture, which I highly recommend.
Why do I value it? It's effective for evaluation and to buttress the processes I've created.
Moreover, constructive feedback creates room for improvement and refinement of expertise.
As my client, you'll always be the beneficiary of my improved skills.
#5.Photo credits
As an event prof, I'm always keen to protect how my work is used out there.
I'd urge you to always credit a photographer if you'll use their work in a public domain.
You'll notice that every photographer has their distinct style, which doesn't come easy.
It's like our trademark and to credit it, boosts our credibility and ratings.
Career highs in event photography
You know, photography is a heart and soul affair.
My photographs expose me to the world.
They're an expression of who I am. I've got plenty of experiences to draw from BUT, the ones that delineate me are:
The 2014 Brazil World Cup
In 2014, Harambee Stars achieved a considerable feat by lifting the CECAFA Cup.
A first for Kenya, that understandably called for recognition from the highest national level.
The reward came as a week-long trip to that year's World Cup in Brazil.
Given this, I was ecstatic to be the designated tour photographer.
We enjoyed two matches –Ghana vs Portugal and Brazil vs Germany. Additionally, we toured Brasilia (Brazil's capital city of Brazil), Sao Paulo, and Rio de Janeiro.
Former President Obama's inaugural visit in 2015
I was lucky to be part of the team that covered this historic visit, the chance of a lifetime! The 44th President of the US arrived for a two-day conference, the Global Economic Summit (GES).
My brief? To cover his joint press conference with President Kenyatta at Statehouse Nairobi.
Pope Francis' inaugural visit in 2015
Being the papal's maiden tour of Africa, Citizen TV's digital team contracted me to cover a schedule of activities (from the Kenya tour).
There was a public mass at the University of Nairobi, masses in Westlands, Kawangware, and his departure.
A high profile private wedding
I was privileged to cover the late Bob Collymore's wedding in Naivasha. It was an intimate, closed affair of about 11 people.
President's viral photos
I'm also on record as the photographer who's taken the most viral photos of President Kenyatta.
Career lows
It sucks when I don't get paid on time.
It's dispiriting when you have to almost duke it out for payments instead of focusing on your craft as a photographer and event professional.
Another low that knocked me for six was the loss of some priceless equipment.
I lost a camera, two lenses, and a laptop after my car was broken into. Luckily, I didn't lose the client's images as I had stored the card separately.
Inspiration
I've always looked up to Japheth Kagondu, my first boss at Gina Din.
It was here that I got my first real gig, thanks to him. It's also due to him that I developed a passion for photography.
The future: surviving the crisis and giving back
Presently, I've created a platform to help people re-organize their family albums.
I've realized that most families have photos on their phones or old albums that simply get destroyed.
We're now digitizing and giving them a fresh look. So, in case you've got old albums that need reorganizing, I'm your guy.
Beyond this, I'm hopeful things will get back to normal and if not entirely possible, that we'll adapt, survive and be the better for it.
I believe that if you go through a door of opportunity, leave it open for the one behind you.
Toward this, I take along with me to events, aspiring photographers as my assistants.
I expose them to the work environment, where they watch and learn. I also guide them on how to brand themselves.
Family
I'm married with a two-year-old boy, who I'm grooming to be a photographer.
It's never too early to start them off: our future event professionals.
Final word
Someone asked me what piece of equipment I'm coveting right now.
Goes without saying that it's got to be the Nikon Z7.
BUT, there'll always be a new camera as technology advances. However, always remember that the person behind the lens and their skill is what matters –the better the skill, the better the result aided by a good piece of equipment.
Happy to Meet your Event Prof for May? Want more on Khateli and event photography? Check out and follow his blog: Gallery Khately
In the next post, we'll look at MIND BLOWING photo-worthy wedding backdrops.
Also, don't miss out on our newsletters, subscribe to our mailing list!