Looking to hire decor and event furniture for your event? You've come to the right place.
We'll share a quote with you upon request, but in the meantime why don't you review our guide on how to go about it?
Getting the wrong furniture and decor for your theme, venue and weather conditions can be a real bummer and even spell doom for your event.
We'd therefore like to share handy tips with you on the simplest ways to hire decor and event furniture for your next event.
The venue and event layout
The first thing to do before your hire any decor and event furniture is to understand your venue and also have an event layout plan. These are the only guides you need to make the right furniture and decor selection.
However before you commit to any style of tents, event furniture or decor, confirm that it's indeed available for hire on your preferred dates.
First make out a checklist of what you need, capturing the following details;
Type of decor and furniture – it should match the space type (indoor or outdoor)
Style of decor and furniture – the furniture should fit in with your theme or style preference
Event layout plan – check dimensions to ensure the furniture will fit the event layout plan
Steps to hire decor and event furniture
Once you're done with identifying and selecting, below are the steps to follow to ensure you hire decor and event furniture with ease.
Identify event hire companies with items that are exactly or close to your needs
Inquire whether they have enough quantities for your numbers
Confirm availability, usage and hire terms
Visit the location physically to vet the quality and cleanliness
Confirm pricing and payment terms
Some companies may require you to sign a contract to manage liabilities in case of loss or damage.
Once done, narrow down to the event hire company with the perfect fit—clean, well-maintained furniture in your ideal style, quantities, availability, and budget.
If hiring a dining table, find out the table top dimensions and height. Confirm how many guests can sit per table in comfort.
Another valuable point is to consider the menu type. If you'll lay a proper feast or elaborate table decor, consider getting wider tables or increasing the spacing between seats.
You should also find out whether the tables stand at the same height when joined together.
This is especially so for handmade furniture. For chairs, select the ones matching your event needs. Most important, though, ensure they're comfortable.
Remember: Seats can influence your table layouts if they are wide. So in case, you select such chairs for hire, you'll need to reduce the number of seating spaces per table.
Consider the weather
Perhaps you want an outdoor setup but what if it rains, what happens then? The ideal plan would be to have a contingency for tent cover.
You and the planner or event hire company can agree two or three days before the event on how to adjust the decor and event furniture hire plan.
Hire tents, event furniture and decor from Lucidity Africa Events
There are tons of event furniture designs and decor styles these days.  Below are some of the tents, event furniture and decor props you can hire from us and customize to any event layout plan.
#Tents
Pagoda or Bline tents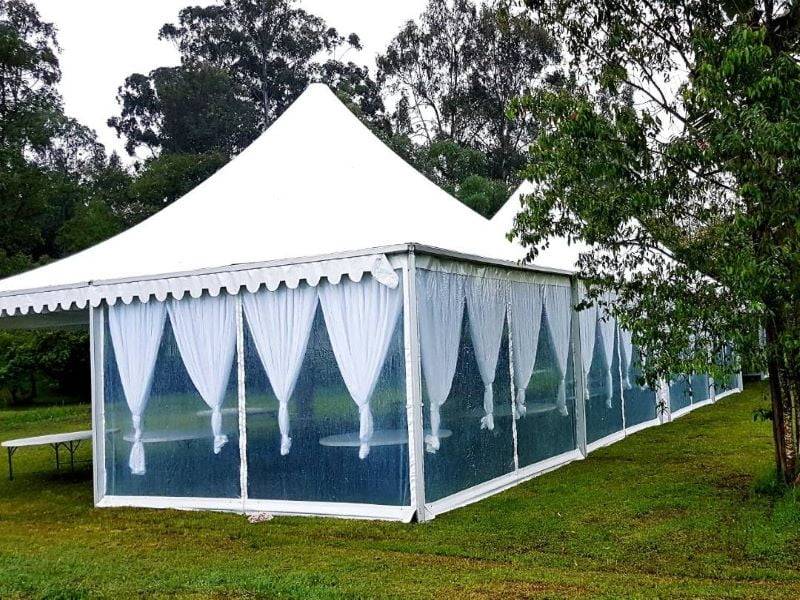 Our pagoda or bline tents are some of the types of tents for events in Kenya. They come with a white or black lining giving you more choices on decor and styling. They're stylish, well kept and the perfect solution for intimate luxurious event setups.
High peak tents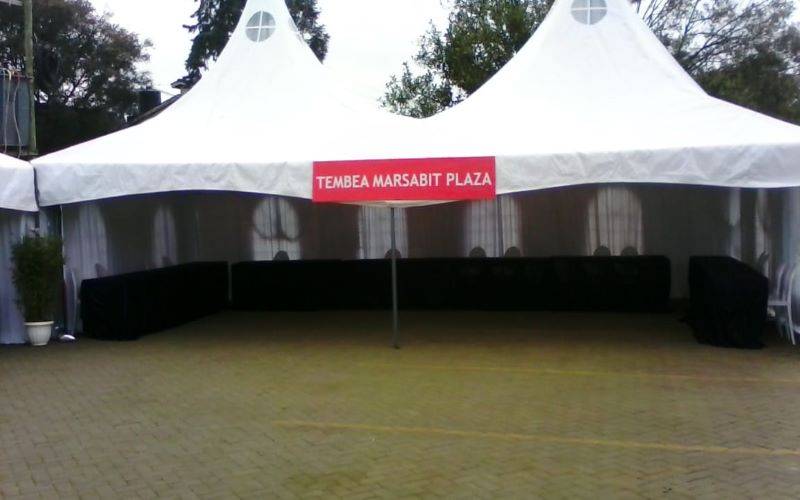 When it comes to a friendly budget package, our clean and well maintained high peak tents will complement your event needs. You can rely on them for church gatherings, corporate events, weddings and private parties.
#Tables
Farmhouse dining tables
We recommend these banquet tables for specific themes like rustic, country, or vintage. These tables don't need dressing unless it's applied to heighten your decor effect.
With them, you can use large floral centerpieces, boho placemats, charger plates or napkins to enhance your decor.
Round tables
There are two types of round tables; the wood ones which are handmade locally, and the plastic imported.
They're all pretty affordable, flexible for any type of decor and easy to transport, it all depends on your event layout plan.
Rectangle tables
Just like the round tables, the rectangle tables come in a wooden local handmade version and the plastic imported. You can use them to create various table layouts like family, boardroom, classroom or u-shape.
They take up more of the centerpieces since you might have to use two or three but they deliver a unique look and feel for any event.
Cocktail tables
If you're having a networking event, your best choice would be to work with cocktail tables. Ours are round and rectangle, giving you the option of a modern or rustic look.
Because they're mostly for networking events, the centerpiece and any table decor is a minimal floral arrangement or candles.
Rustic barrels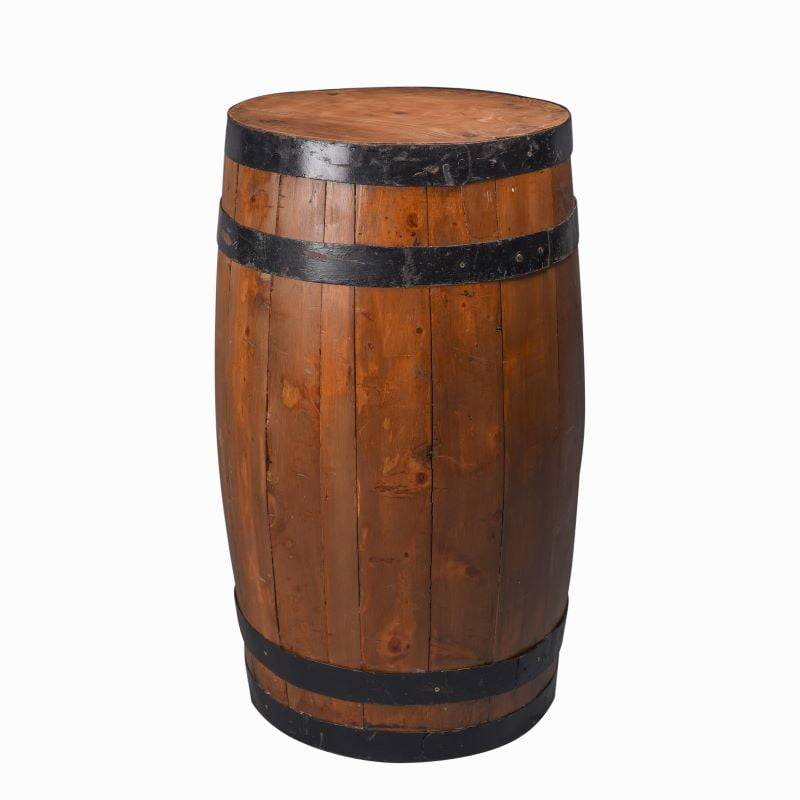 For themed event furniture, count on our rustic barrels to deliver the look and feel.
They're ideal for outdoor events, wedding walkways or as bar counters. There's no limit to what you can do with rustic barrels.
Farmhouse bar tables
Our farmhouse bar tables give you the freedom to enjoy a backyard party. You can create a brunch garden with them to enjoy with friends and family.
They can also work for your corporate cocktail parties and holding areas.
#Chairs
Banquet chairs |white victoria chairs | clear dior chiavari chairs
We've got assorted chairs for hire, these are banquet chairs, white victoria ghost chairs and clear dior chiavari chairs.
Our prices are affordable and you're free to choose the range of chairs to suit your table layout or event type.
Cocktail chairs | Mesh bar stools | Farmhouse bar stools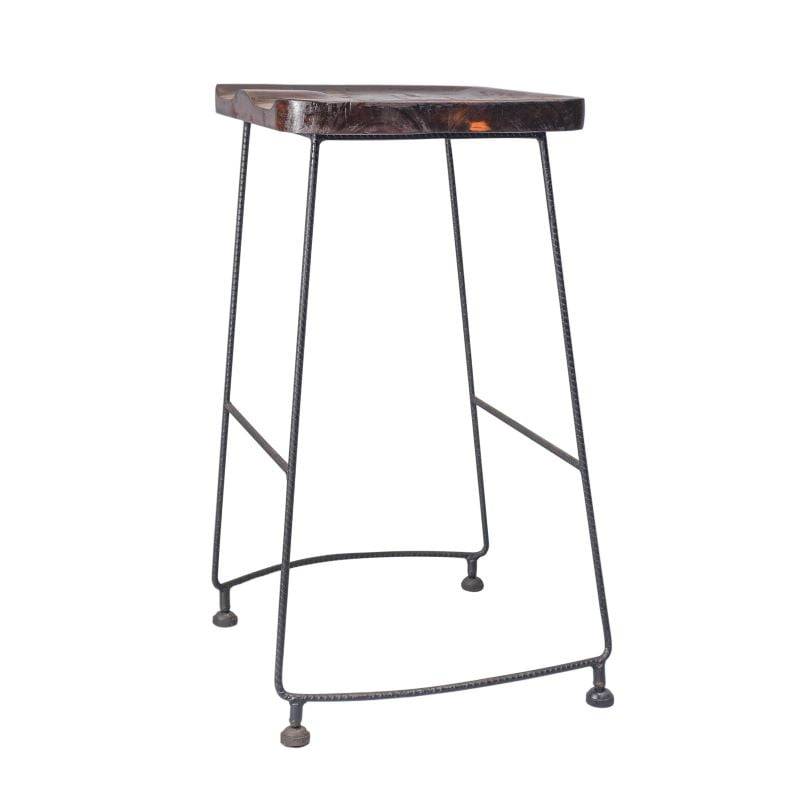 To go along with the cocktail tables we have assorted cocktail chairs to suit a modern or rustic theme.
You can match to any cocktail table design and be sure that they're also comfortable.
#Loungefurniture
Lounge furniture – modern and rustic
Our lounge furniture comes in assorted sizes, designs, and seating capacities. You can visit our showroom to view and feel the style that suits your event.
#Decor props
Dancefloors | centerpieces | wall hangings | carpets
Our decor inventory is expansive and includes dance floors, assorted vases and lanterns, lampshades, masks, mud cloth, cushions, assorted wall hangings and carpets.
Whatever decor props you need, we can not only supply but also customize to your needs where possible.
Frequently asked questions
What is the cost of hiring tents in Nairobi?
The cost of hiring tents in Nairobi ranges from as low as Kshs. 1,500 to Kshs. 500,000 or more.
This is because there are all sorts of tent designs, locally done and imported with various capacities.
Tent designs have also evolved over the years and you can find newer looks like the omnispace structures, A-frame, Hexagons, Alpines and Blines
2. Where is Lucidity Africa Events located?
We're based on Murishu road, about 500 metres from Bomas of Kenya in Karen. We're open Monday to Satutday from 9am to 5pm.
Contact us
If you still need further help or advise on how to hire decor and event furniture we're here to give you all the support in making the right decision.
Let us guide you on the best selection and plan to hire tents, tables, and chairs for your event.
We've got extensive experience for over 10 years planning events, and hiring out event furniture and decor for all types of events here in Kenya.
Contact us on, +254721 771185 or email; [email protected]