Events are fun but strenuous to plan or coordinate. They require all the expertise you can marshal up and due to this we'd like to guide you on how we work at Lucidity Africa. Understanding the process will enable you to easily source these services and know what to expect.
First, we're still doing what we've always done for the past 10 years; event planning, decor, and hire of assorted decor accessories, stage, dance floors, backdrops, tents, tables and chairs for your fantastic celebrations and events.
Second, we're nurturing an offshoot, Lucidity Artisanals. This is a shop for handmade, upcycled and recycled decor accessories. There are TONS of unique Afro-inspired designs that you'll enjoy, now and in future, so be on the lookout. 
Now, if you're wondering how it all comes together, stay on as we explain exactly how we work at Lucidity.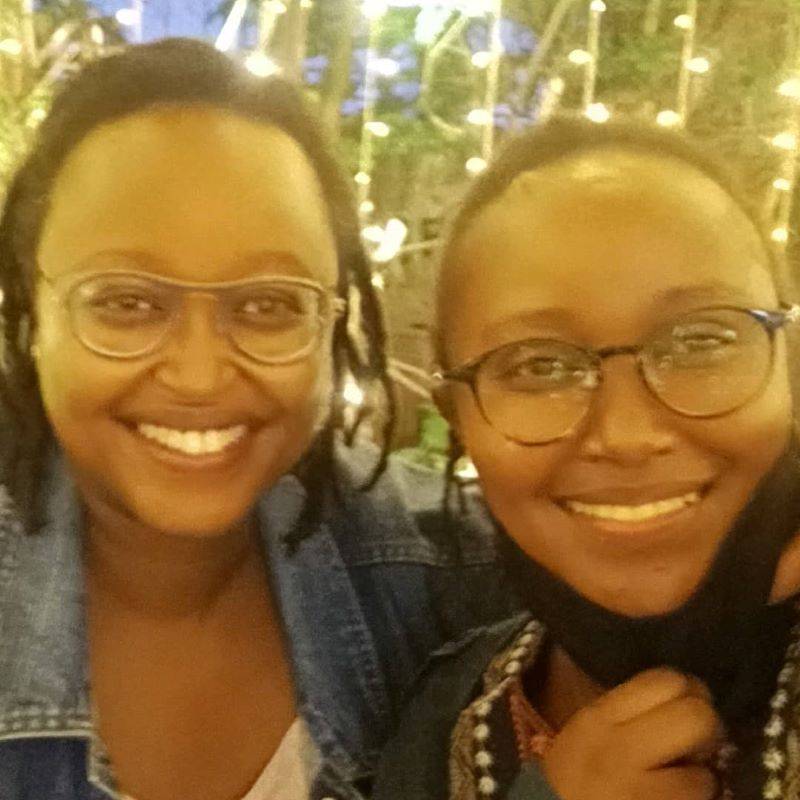 Step by step process
If you have an event and want to pick our brains or simply get on with it, talk to us directly on (+254721771185).
You can also browse through our website, blog and social media pages (@lucidityafrica) on Facebook, Instagram, Twitter, LinkedIn and Pinterest. You'll get a feel of who we are, our style preferences and whether we're a good fit for your plans.
If you feel our vibe is 'THE ONE', then

email us

or call us with your wish list. We're open Monday to Friday from 9 am – 4.30 pm (see directions). Though you don't need to slog in traffic while we could easily take calls, Whatsapp, or get on video.
Sometimes you may not be sure what you need. No sweat, there's always a way out. We'll only need answers to the following questions:
What do you need from Lucidity Africa?
What type of event is it?
When will it take place?
Where will it take place? If there is no specific venue, we can create a list of 5 preferred venues and select.
How many guests do you expect?
What's the theme and preferred table layout?
Do you have a vision board?
What's your goal?
Creating a plan
These details will give us a pretty good idea of the big picture. Another thing, feel free to ask anything. Because at this point, we'll be on a brainstorming streak, so anything goes. If you have time to spare, we can do; mock setups, test various table layouts, decor accessories, props, colour palettes and floor plans.
In case you don't have a vision board, checklist or event layout plan, this is the best time to work on them. Here's a guide on event table layout ideas to get you fired up.
The budget
Once there's a visible plan to work with, it's time to crunch the numbers. You can ease the process by capping a figure to guide us. This will also help us decide on the furniture, decor accessories, tents and decor to lock down for you. We'll then send you a quotation for approval, followed by a pro forma invoice with a requirement for a 20% deposit. The deposit is a commitment allowing us to lock down your booking.
The final payment will be due seven days to the event. This is also the period where we sign contracts and exchange critical details like delivery and collection times, key contacts and security information.
Before the event
If you have any questions during this period or specific changes/amends with your order, we'll be happy to attend to you. Get in touch with us, and we'll work things out for you, easy peasy. Just in case your event runs through the night or you have intricate details that need special handling, there'll be a contact for that too!
On the event date
Our team will arrive at the agreed time and immediately set about laying out, arranging and decorating the space according to the approved event layout plan. The Lucidity team will only leave once you give the all-clear after reviewing and counter-checking all details with them.
Something else, there'll be a delivery note to confirm that yes indeed, everything's in order, as seen or promised at the initial meetings. You'll also reconfirm set down day and time plus the critical contact from your side.
After the event
The Lucidity team will arrive at the agreed time and clear away items while referring to the delivery note. You'll also reconfirm the same before they leave. Later, you can share feedback on your experience with us. For some events, especially corporate ones, the clients expect a closeout report complete with photos.
That, in a nutshell, is how we do things at Lucidity Africa. There's, of course, a lot more behind the scenes and within our processes that you'll come to understand by working with us. We welcome you and promise to make your Lucidity Africa experience wholesome and enjoyable.
About Lucidity Artisanals
Now about Lucidity Artisanals, here's the thing, we've always enjoyed creating customized decor props and accessories. So, having been in business for quite awhile, we figured, it's about time to build real, long term value.
HOW?
It's a fact that the event industry contributes a significant amount of non-recyclable waste and pollution. We've been culprits, especially on the decor, branding and signage front. The thing is, events impact everyone's life, from weddings to birthday parties, meetings and conferences. We, therefore, need to weigh all these impacts and take massive action as we craft experiences.
How to create sustainable events
There are several ways to make sustainability a part of your event strategy.
Source locally (as much as possible) to eliminate or reduce your carbon footprint
Consider the production processes of the items you use. Are they made from sustainable materials? Was the labour process fair? What were the working conditions? Are the quantities sufficient, or will there be wastage?
Is the event still effective as a virtual or hybrid one instead of in-person?
It sounds crazy, but that's our reality now. We must think and act sustainably. As event and decor specialists, we'd like to prove to ourselves (and clients) that decor accessories can be beautiful and sustainable. As a matter of fact, recycling and upcycling should be the last resort.
Our decor accessories are all handmade, beautiful, good quality, affordable and fit for use anywhere in your living spaces and where crafted experiences happen. We've also included ethical production by checking the labour process. It's not easy to build consistency, but hey, Rome wasn't built in a day.
To buy from Lucidity Artisanals, browse through these links – Instagram, Facebook  or our virtual shop. Select what you want, pay via the prescribed mode and wait for the delivery. Or reach us via Whatsapp on +254721668660. Most items are customized on order, so be sure to confirm the production lead times especially for events.
Final word
That pretty much sums up what we do and how we work at Lucidity Africa. Our objective is to create enjoyable, stress free processes for you. Because events are social affairs that should bring joy to everyone involved from start to fin.
Remember, if you need anything; call us directly, email, DM, read our blog or browse our website or social media pages (@lucidityafrica). That said, we'd love to hear from you; Let us know what you're up to, and how we can help.
Meanwhile, stay safe and see you soon!