Yes, you read that right.
There's an incredible cocktail guru from Mauritius you absolutely have to meet.
But before you do, let's take a small detour, shall we?
It's a universal truth that a good drinks plan seals the life of any party or celebration.
The menu should have assorted drinks, not just beers, wines and spirits, but a clever mix of cocktails (and mocktails) too.
This article focuses on the cocktail art and why you can't exclude it from your event food and drinks plan.
What is a cocktail?
A cocktail is simply a mixed drink. Distinctly, it's a well-iced drink made up of a base liquor and mixed with flavoring and/or sweetening ingredients. Mixing cocktails may seem easy, but it needs certain levels of expertise due to the precision required to pair the liquors with the ingredients.
The mixologist vs. bartender in the cocktail art
In bar parlance, it's widely accepted that a mixologist:
a) Creates fabulous cocktails using sheer ingenuity or existing ingredients to excite clients' taste palates.
b) Solely focuses on delivering compelling drinking experiences.
c) Has acquired knowledge to continuously improve the bar experience.
d) Continually explores and creates new FAB experiences.
Some mixologists still work behind the bar while others take on purely consulting roles with distilling companies to promote products at varied events.
A bartender can be a mixologist, though their work predominantly extends to the bar counter's management.
They're involved in stock-taking/management, cash handling, managing several orders and many other operational roles.
The Cocktail Guru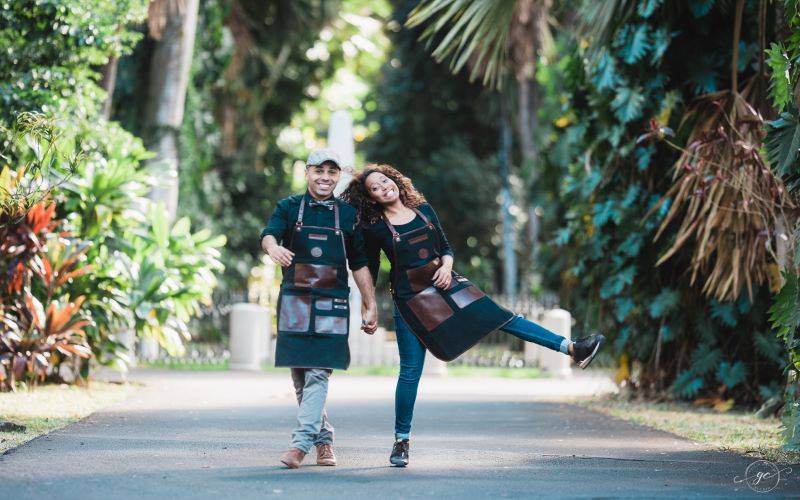 Sharon Balzani from Mauritius, is a professional mixologist and the Pernod Ricard brand ambassador representing the Indian Ocean Islands since 2018.
The Indian Ocean Islands are off Africa's eastern coastline and have been described quite literally as heaven on earth. They're Mauritius, Reunion Island, Seychelles, and Mayotte.
So, how did she get here?
Interestingly, it all emanates from a love story. Her husband, whom she met in 2011 while he was on a work assignment in Mauritius, often regaled her with vivid descriptions of his' drinking experiences'.
Having just started on the mixology journey, Sharon was quite enthralled with his tales.
And being a very passionate individual, she set about acquainting herself with the knowledge and expertise of mixology to deliver these fantastic experiences herself.
Through sheer dint of hard work, she had already started out as a mixologist about 8 years ago in Hong Kong.
Gone on to participate in a couple of renowned competitions before working as a brand manager for Universal Exports (not the James Bond one), although how cool would it be to mix a Martini cocktail for Mr. Bond himself (LoL!).
Anyway, she was back in Mauritius' hospitality sector about 5 years ago before taking up the Pernod Ricard project.
Her job as a brand ambassador mainly involves sharing unique experiences and knowledge with consumers. Although, she's got no qualms taking her expertise to any event anywhere in the world.
Planning your event drinks and bar experience from a cocktail guru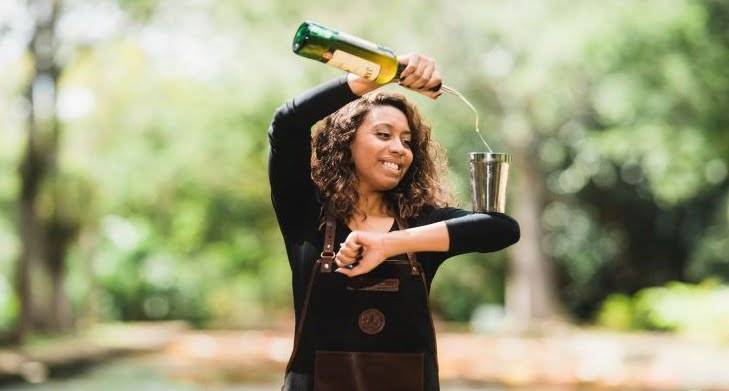 The cocktail guru recommends that while planning the drinks menu for your next event, it's critical to engage a professional mixologist.
Why?
Because unlike non-alcoholic drinks and beverages, alcoholic ones are mood enhancers. Therefore, they must be paired rightly to the occasion at hand.
For instance, what's the event theme? The idea behind the event sets the tone for the drinks menu. From here, you'll determine the age groups, whether it's corporate or social, and what time of day it'll be held.
You can hardly serve beer at a corporate luncheon, but on the other hand, a well-crafted cocktail could deliver the desired subtle kick.
It may seem like a no brainer, but it's actually an intricate detail that requires a delicate balance.
In fact, it's recommended that the caterer and mixologist work closely to complement the food with appropriate drinks.
Of course, the pairing is optional, but if you want to deliver a fabulous all-around experience, this is the way to go.
a) Ice: To chill, dilute, or fill up the glass.
b) Liquors: To give character or a kick to the final results. Examples are gin, rum, vodka, cognac, tequila, liqueurs, whisky, wine, and beer.
c) Juices: To effectively give flavor, color, texture, and aroma.
d) Dairy products: To provide texture and flavor as well. Examples are milk, eggs, cream, chocolate
e) Carbonated drinks: To give flavor, texture, and aroma. Examples are tonic, soda water and ginger ale.
f) Syrups: To enhance the flavor and aroma. Examples are maple syrup, molasses, agava nectar, and honey.
g) Fruits and garnishes: To add appeal and aroma.
Final word
Wow, every day you learn something.
So, it seems it's not as easy as buying a set of drinks and waiting for your guests? Apparently, not.
To stay in touch with Sharon Balzani, the cocktail guru follow her on Instagram.
Alternatively, write to us for all your event planning needs. We'll obtain all the crucial details for your next event's drink menu and serving plan.
With that, we wrap up the August series on food and drinks for your event (however look out for one more post on decor ideas for the food and drinks layout).
Look out for more informational articles. Subscribe to the blog.