What's going through your mind as you search for wedding dress styles?
Undoubtedly, a wedding dress is one of the most anticipated highlights of any wedding. Guests will be fixated on you as you walk down the aisle.
All eyes will be on the dress' aesthetics, how it fits, whether it accentuates your curves in the right way and how smoothly it flows as you move.
Their eyes will fleet to your adoring groom to gauge his reaction at the 'vision' wafting towards him and then back to you.
This will be your once-in-a-life-time moment, so you better work it, girl.
But relax, this is not in any way meant to make you anxious; it's instead a whimsical reflection on how much influence this particular outfit could have on your special day.
Ultimately the only thing that should matter is that you're comfortable and happy because you'll be in it for almost 10 hours straight.
A guide to searching for the perfect wedding dress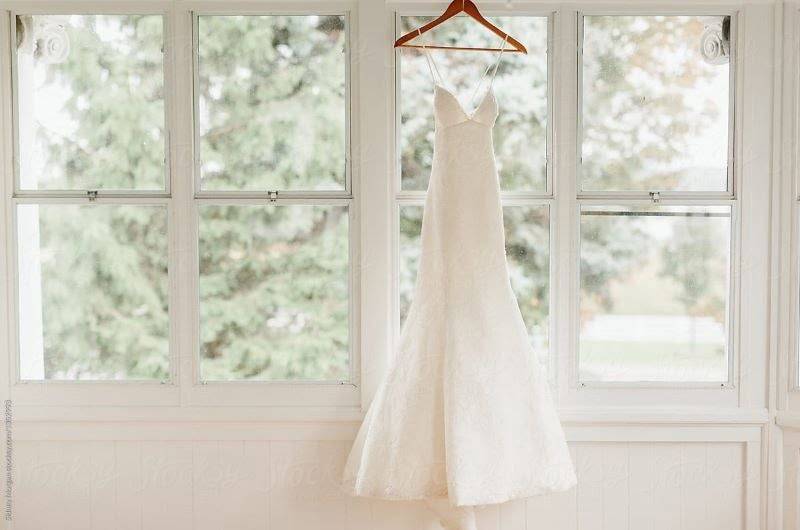 1. Have a theme or style in mind
You've certainly got a rough idea of what your wedding will be like by now.
It's either going to be at a –garden, indoors, beach, or other exciting location. Or, you've got unique accessories planned to go with it.
Hence, your wedding dress style and cut have to reflect these besides resonating with your personality.
2. Be open-minded
There are trends, and then there's reality. What you have your mind settled on might turn out to be a terrible fit or idea.
In fact, what you might have out rightly dismissed could be the ideal dress for you.
3. Know your size
Understand your body type and size in detail and even research it so that you'll know what to expect and have some input on it, too, by the time you settle for a bridal designer.
4. Find a fab bridal designer
Now that you've got most of the stuff figured out, begin an intense search for a bridal designer. You could ask for referrals, but you could also carry out your own search (offline and online).
5. How will you know the right one?
You'll just know. By the designer's skill, past work, presentation, work ethic, responsiveness, chemistry, it's all going to be there; trust your gut's instincts.
6. Book an appointment
To ensure you get the best service, book an appointment. Ensure to clear your day's entire schedule since you don't want to get there and rush everything, hence ruining a potentially good relationship.
7. Cost
You'll work out a budget when you've seen what's out there, including accessories that'll go with the gown.
To ease your search, here's an introduction to Dorinah Kangiri of Rynah by Rynah, a promising bridal atelier in Nairobi.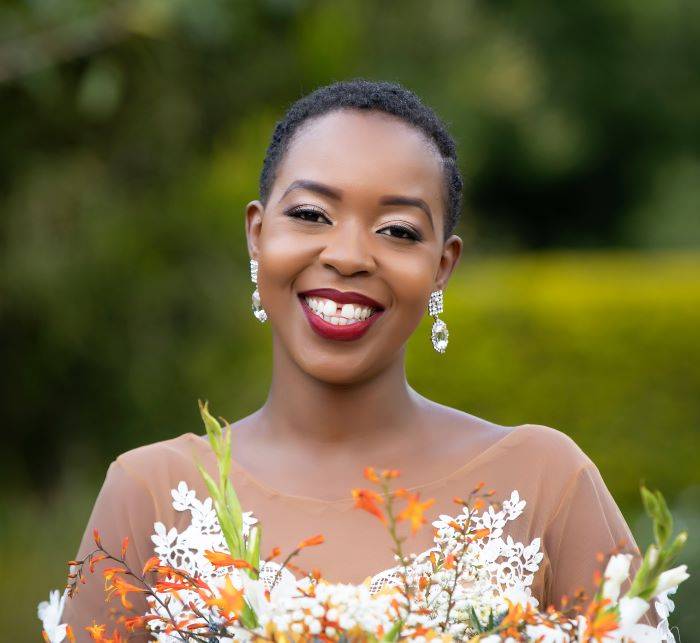 Incidentally, Dorinah didn't start on wedding dresses from day 1. She started off with a sewing business in 2013 when she was based in Tanzania.
At the time, she worked on almost everything from vitenges to staff uniforms. Unfortunately, over time it lost the spark, becoming monotonously mind-numbing.
This, in turn, intensified a craving for something that would challenge her creativity. So in 2017, she decided to risk it all by bundling everything out and rebranding to only specialize in custom made bridal and evening wear.
Her return to Kenya in 2019 convinced her that she'd made the right decision despite the difficult transition. Unlike Dar es Salaam, Kenya was promising, so she decided to pursue this venture unreservedly.
Of course, the beginning wasn't a stroll in the park as she had to carry out intense awareness campaigns on social media, which thankfully proved useful.
Wedding dress styles by Rynah by Rynah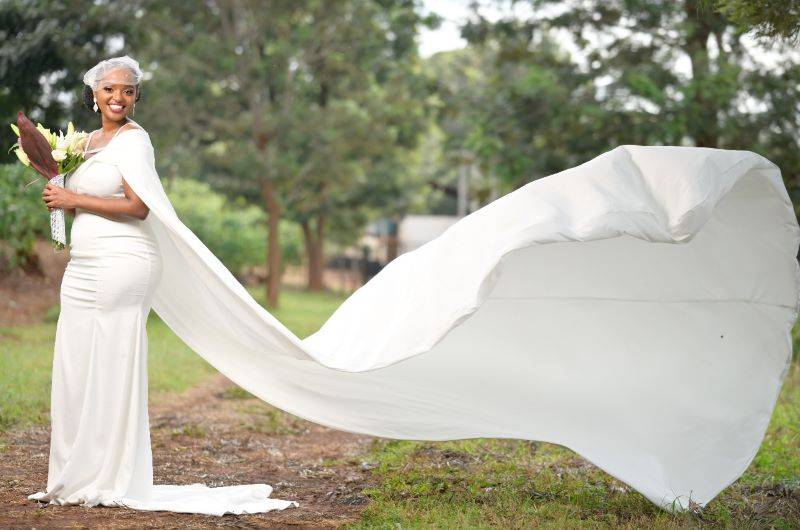 According to Dorinah, the process of making a custom made wedding dress is as different as the brides are.
There's nothing like 'one process fits all' because each bride is unique. Hence every dress is unique, and so is each process.
The 6 main silhouettes that modern brides go for are; princess, A-line, mermaid, trumpet, sheath, and tea length.
As a matter of fact, she recently finished off a wedding dress in a record 6 days, which, according to her, is the fastest she's ever done.
'I was utterly delighted that the bride got to exchange her vows in a Rynah by Rynah wedding dress.'
What's unique about Rynah by Rynah?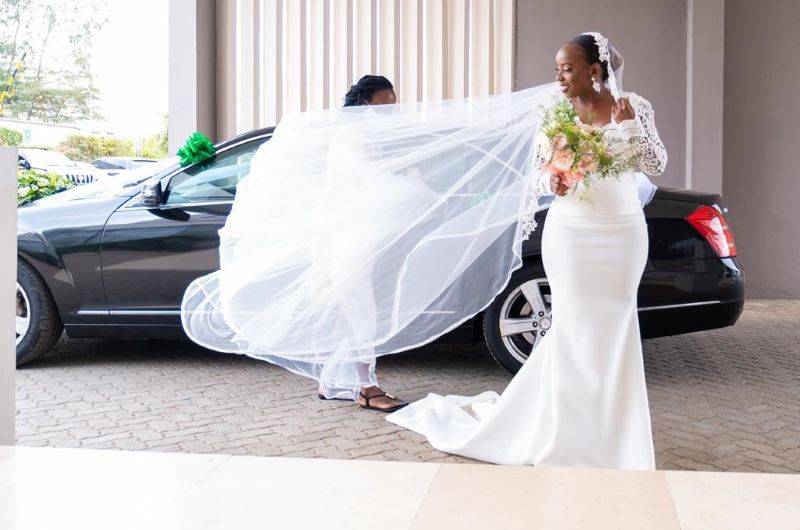 Dorinah lends a listening ear. Yes, she'll design your wedding dress wonderfully, but she'll really listen to you.
The Rynah by Rynah brand prides itself on superbly excellent customer service and seamless service. It sounds cliché, but she's unwavering in her conviction that this is what endears her to clients.
She further adds that when a bride contacts her, she creates a seamless, stress-free process that enables the right chemistry to thrive.
Most brides are grappling with a ton of suppliers, uncertainties, and immense pressure; therefore, her job is to make it as easy as possible for the bride to get what she needs.
Additionally, she's available on the wedding morning to steam the wedding dress and veil and help the bride get dressed.
Where does she draw inspiration from?
God, obviously, the source of her gift and clients.
Her mantra: 'Your clients also educate you. Never imagine that you know everything'.
Some brides have carried out in-depth research on designs, they have international designers at their fingertips, and they know precisely what they want.
Others have such a fantastic sense of style and are meticulous in their organization; it's astonishing, while others just need a wedding dress, as simple as that.
What does she wish brides knew about wedding dresses?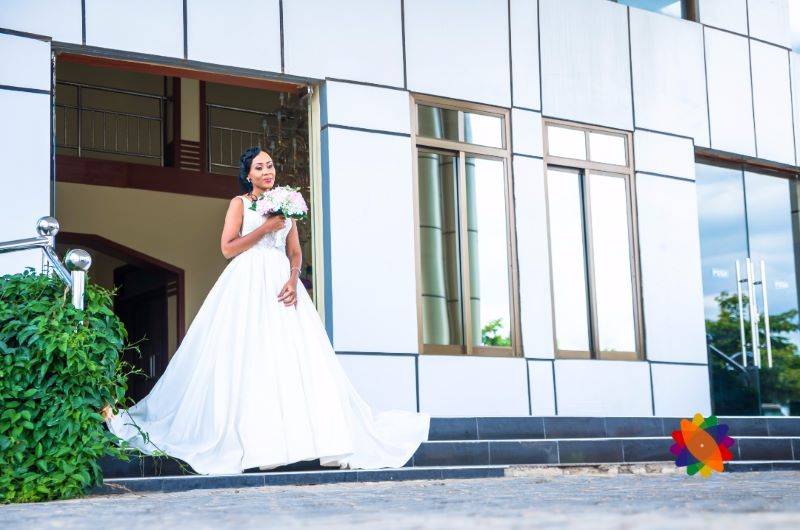 There's a trend where brides prefer to rent rather than purchase.
Dorinah recommends that instead of renting, a bride should consider a custom made wedding dress and, if possible, an accompanying evening dress.
Why?
Because if you do it right, your wedding dress embodies your love story and heralds the next chapter, which is a lifetime with your spouse.
It also has to be photo-worthy for your wedding book because your grandkids will marvel at it.
Being your own creation, you'll choose the fabric, the embellishments, the length you want, everything, the works! Meaning you'll get the wedding dress of your dreams, custom made just for you.
What have been some of her best moments in this business?
There's nothing that fulfills her like bringing a bride's vision to life. From the entire production process, the third fitting is the best for her as the wedding dress and veil are ready, and the bride can finally see her complete bridal look.
Also, seeing the bride on the wedding day in her creation; and how she's accessorized the wedding dress is a source of immense satisfaction.
Especially knowing that everything came together to make her 'a bride.'
How should one place an order with Rynah By Rynah?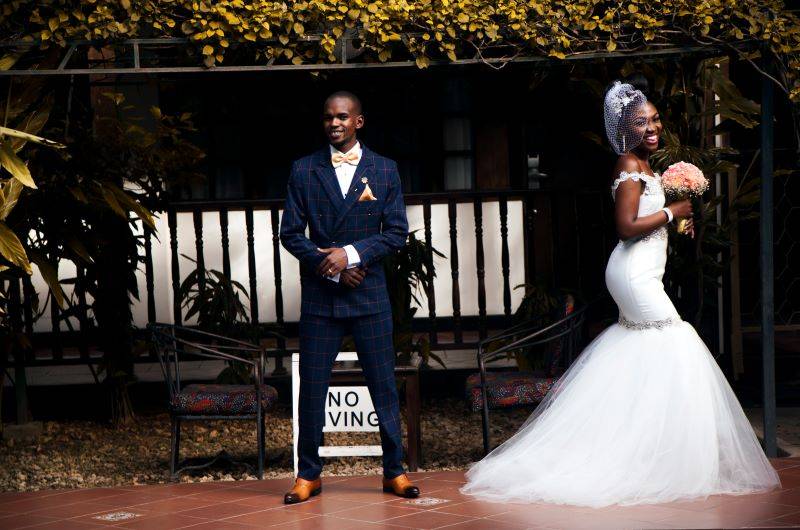 Dorinah encourages bridal consultations before placing an order.
Consultations are booked via call/ SMS to +254 748 175 620 or via DM on @rynahbyrynah (Instagram) or via Rynah by Rynah (the official Facebook page).
The 1st bridal consultation is basically like a 'date.' She sits with the bride, and they discuss everything regarding her wedding dress; designs, ideas, preferred silhouette, fabrics, shapes, hemlines, veils, trains, embellishments, layers, colors, accessories, budget, and much more.
This first consultation is so intense it could go on for hours, depending on how prepared a bride is.
She also recommends that a bride attends the 1st consultation unaccompanied to share freely without any interruptions or being crowded by other people's opinions.
After the 1st consultation, most brides will go home, sleep it over, then return for the 2nd consultation with the mum/ sister/ MoH/ a good friend/favorite aunt or even the groom.
Deep down, this is when you know she's yours – she's going to make her dress with you, and what a feeling!
During the 2nd consultation, here's what happens; everything about the wedding dress is finalized, the fabric is approved, measurements are taken, and a deposit is paid.
A sketch follows before production starts – and this basically shows how the final wedding dress and veil will look.
Once the bride confirms the sketch, production starts.
3 fittings are recommended to ensure a perfect fit.
How much is a custom made wedding dress in Kenya?
The cost of a Rynah by Rynah custom made wedding dress is determined by the type of fabric, silhouette, embellishments, and skill employed. The minimum cost for a custom made wedding dress is $400.
What should a bride wear under the wedding dress
Some brides wear corsets, either inbuilt with the dress or separate. Body shapers are also highly popular.
How can a bride hide belly fat in her wedding dress
Either by cinching in the waist, or wearing a corset or body shaper. The best wedding dress style if you're conscious about this is an A-line.
Final word
All you need is a skilled bridal designer to deliver your desired look.
The key to this is to have an open mind and be honest about your needs and expectations.
The September series continues, with more solutions for your wedding.
Keep reading, and if you've got any questions or need help putting stuff together for your wedding, contact us. Also, subscribe to the mailing list!