There's a luxury cars for hire in Nairobi services you need to discover for weddings, private parties and even business meetings.
This service gives you skilled expertise and first-rate modes of transport.
To give you insights, is Lemmy Njenga, the Director of Moran Pride Ltd, a customised executive cars for hire company in Nairobi.
Moran Pride's services cover -ground and air- with sleek vehicles and aircraft.
Other services in the firm's portfolio besides events and business travel are close protection security and concierge services.
At Lucidity Africa Events, we're event planners Kenya who work with professionals like Lemmy to ensure we deliver the best for your event.
In this article, you'll discover everything you need to know about the business of luxury cars for hire in Nairobi.
Luxury cars for hire in Nairobi: Career journey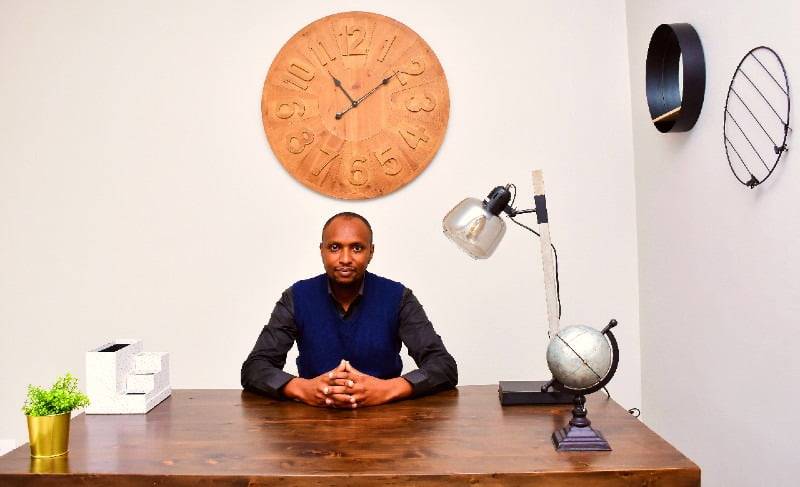 Since high school, I had my mind set on self-employment.
Even so, employment was always lauded as the route to success.
So to comply with societal expectations, I adjusted my initial plan and aspired to be a pilot. I know these were big dreams for a small boy in rural Kenya.
Yet, I nursed them anyway and steadily worked on this ambition.
My entrepreneurial spirit was nurtured after high school as I awaited the exam results.
I started farming to raise money for upkeep and also engineered a youth development project which flopped.
Soon my high school results were out and they qualified me for my dream career.
Sadly, the cost was beyond my parents' capabilities.
The next best alternative was aeronautical engineering, which thankfully was available at Kenya Polytechnic.
I think my father was also somewhat relieved. The funny thing though, is I get my go-getter attitude from him.
Anyway, I successfully completed the grueling course missing out on the distinction mark by a thin margin of 2 points.
That was back in 2005.
After the training, I couldn't wait to get a job and start making money.
But boy, was I in for a big surprise. It was tough living with my parents and being broke.
It was then that I decided to do some serious job hunting.
And where the real meaning of the famous 'tarmacking' was revealed to me.
I used to walk from the CBD (Nairobi) to Wilson Airport and then within the airport knocking on doors like a salesman.
Luxury cars for hire in Nairobi: Employment
One day in 2007, I received a call from Engineer Njenga of the Missionary Aviation Fellowship Company.
There was an opening that required my skill set. Of course, I arrived promptly the next day and was hired on the spot.
My job involved servicing planes by changing engines, landing gears, paintwork, and much more.
As I eased into employment, I made a conscious decision to forget my obsession with becoming a captain of the skies.
Instead, I opted to focus on being the captain of my life by taking charge of my destiny.
At this time, I was massively into business books and magazines, especially Robert Kiyosaki's Rich Dad, Poor Dad. I was inspired by the cash flow quadrant.
My salary was about $500 and I was saving $200 diligently each month.
What's more, I was living Kiyosaki's gospel as the official king of thrift, thanks to the self-management skills I acquired from my mother.
I used to cook and clean for myself and even carry packed lunch.
As fate would have it, I met my life partner around this time.
At the time, I was considering investing in the car hire business. So with my fiancé, we pooled our savings and applied for a loan to purchase the first vehicle.
Luxury cars for hire in Nairobi: Self employment
The idea was to lease it out.
Consequently, we purchased a Nissan Wingroad in 2009 and let it out to a car hire company. It regrettably didn't work out.
We were making enormous losses and, the maintenance costs were eating into our incomes and savings.
This car lease business had frustrated us to a point we were ready to call it quits. But instead of changing course, we found ourselves going in even harder.
To counter the losses, we decided to launch our own company and oversee the operations ourselves.
That's how we established Moran Pride Ltd and set up an office in Parklands.
We engaged a sales and marketing executive and began to actively pursue contracts in the wedding sector.
I stayed on at my job until 2014. Then got an opportunity at Kenya airways but was let go in 2017.
I think that was fate's way of telling me quit fooling around and be self-employed.
Luxury cars for hire in Nairobi: What's your definition of luxury?
To me, luxury is very individual and intentional.
It's sensitive to detail, accurate and embodies fine living. It's an exceptional lifestyle that we can all access daily or during special moments.
Luxury cars for hire in Nairobi: Rules of excellence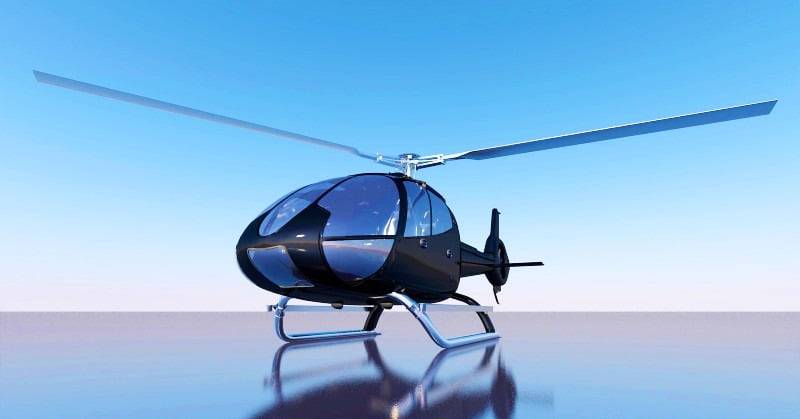 #1. Personalized service
I learned earlier on that customers respond to a service that pays attention to their specific needs and wants.
I don't believe in telling my client I won't do this or that.
As long as it's possible and totally within reach, I make it happen.
#2. Emotion
Our service has a lot of personal and deep feelings attached to it.
For instance, when we transport the bride from her parents home, there's a memory attached to that.
Every step of the journey is an unfading milestone.
Same for a business or leisure traveler. Hence, we try and make it as distinctive and incredible as possible.
#3. Integrity
In this business of customised luxury transport services, you've got to keep your word. No matter what.
If your client is expecting a sleek ride, you've got to deliver or even exceed their expectations.
Don't promise a Mercedes and deliver the opposite. It doesn't work that way.
#4. Sensitivity to details
Every client has a specific requirement.
I've developed the habit of having a detailed checklist that is aligned to the event program and client expectations.
I make sure that I capture all details, said and unsaid. Above all, I'm always on time.
We're big in the wedding business but, we're not limited to it.
We've got a wide range of luxury cars, project and armored vehicles.
We've also got access to impressive aircraft ( private planes, helicopters, general aviation charters) and even hot air balloons!
You don't need to wait for your wedding or any event to enjoy a stretch limo or any luxury ride you yearn.
We do road trips, travel excursions, or anything that involves exclusive transport.
Career highs
My best memory is a wedding we executed a few years ago.
The client hired a limo as a surprise to the bride. She knew there'd be a vehicle but was in no way expecting this.
The crazy thing is since I couldn't be at the event (work emergency), I coordinated everything through the phone with my team.
Needless to say, the result was astonishing and the client ecstatic. We had achieved the desired effect.
Career lows
Losing money always hits you squarely in the face. Particularly, if a potential deal goes awry.
When I started out and now along this journey, I have lost a lot of money to dubious people.
I've since figured out ways to manage that. I always insist on full payment before service delivery.
This has saved me colossal stress and losses. More importantly, it has given us a golden opportunity to work with those who trust and believe in us!
Inspiration
God inspires me as the captain of the universe.
Denzel Washington inspires me too because he seems to have a way of getting things done.
If you watch his movies, he's personable, appealing and endearing. I admire these traits.
My mother and wife are just amazing. There's something about women that's illuminating. They just makes things happen.
My father inspires me as well because of his humility, endurance, hard work and spirituality.
He is a humble man who struggled with his taxi business and low paying government job to provide for his family.
The future: surviving the crisis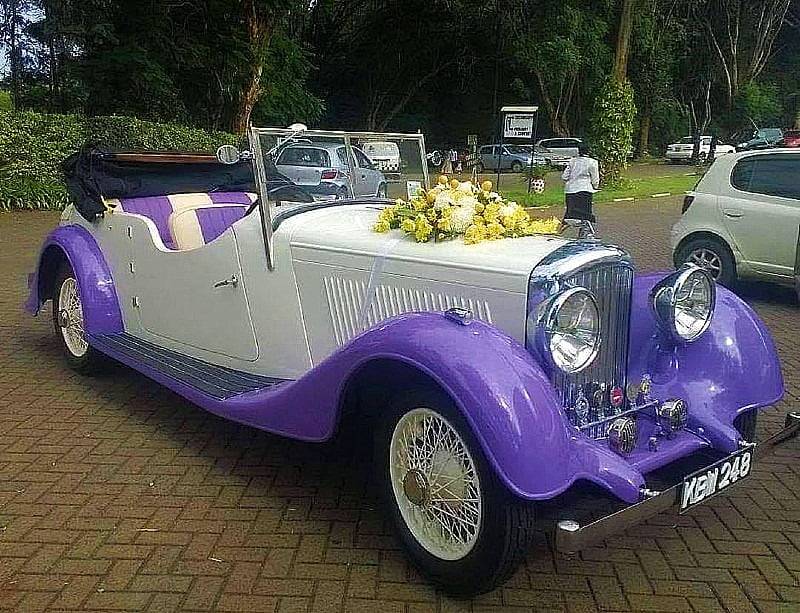 This season has humbled me in many ways. I've learned more than ever that we are all inter-connected.
You can't make it on your own. We've also got to appreciate that there's a higher being.
Family
I'm a devoted husband and father of two kids. My boy is 8 and my girl 4. My family is my pride and joy, I strive to do good by them always.
Community work
My son is autistic. So in future, I'll be keen on projects and programs that support kids like him and others with special needs.
Also, one day when things ease up, I'll sponsor two or more young people from both genders to study piloting. Just because I didn't make it, doesn't mean someone else can't get it.
Final comment
I want to build a significant global brand, that's the pride of Africa and is relevant to people.
I'd also like this business to create vast sources of livelihood to empower our people. I dream of a world where people make enough to live on as well as enjoy their lives.
Final word
Now you know everything about this luxury cars for hire in Nairobi service.
If you need a premium, elite ride or any customised luxury transport services Lemmy will get you sorted.
Remember: For all your event planning, decor and rentals, call/text/Whatsapp us at Lucidity Africa Events on 0721771185 or email; joan@lucidityafrica.com and we'll revert ASAP.