If you've heard of Glue Up (formerly Event Bank) and aren't clear on who or what it is, then you need to read this.
Glue Up is a software company with headquarters in the U.S. and branches in over 50 countries.
It's the leading provider of cloud solutions for associations, chambers of commerce, agencies, marketers, businesses, NGOs and event planners.
Still confused? Well, essentially, what Glue Up does is provide the above organizations with cloud solutions that have a full suite of software tools designed to streamline operations, modernize processes and eliminate engagement challenges.
To be specific, these tools support in running end to end events, trainings, digital marketing tools, email campaigns, in-built CRM, ticketing and on-site check in tools with website responsive mobile apps as a package.
In practice, it's a veritable solution for event organization and planning.
Becoming Glue Up
So why the name change? As part of its growth and diversification strategy, the firm on August 24th 2020, made an executive decision to adopt Glue Up as the name to represent the sturdiness of its solutions, growth and commitment to growing diverse communities and amplifying their engagement – online and offline.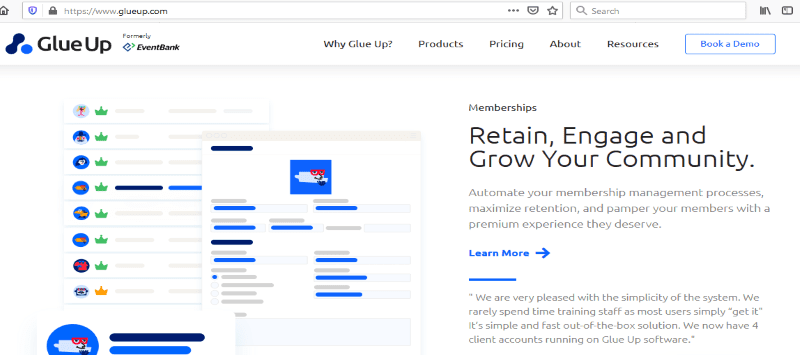 Having run its operations in Kenya for two years now, Glue Up has successfully registered several corporate clients like: Event Organizers Association of Kenya, Architectural Association of Kenya, Kenya Institute of Bankers, Marketing Society of Kenya among others.
The future is hybrid
It's increasingly becoming clear that business travel and in-person meetings won't resume to the pre-COVID levels and even if they do, it'll take a long while.
With that, there's a high likelihood that future events will be hybrid hence the need for these type of solutions.
For more information about online hybrid events, here's an interesting article.
Glue Up's services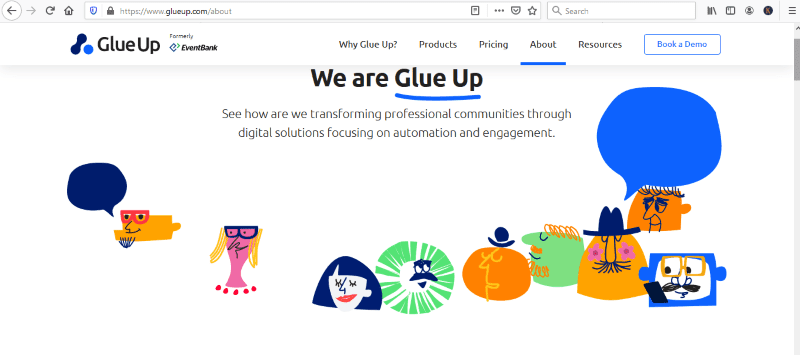 If you decide to sign up with Glue Up, what exactly should you expect in case you're planning a conference or training?
With Glue Up's software, you can promote your event by:
Sending out invitations.
Designing and publishing event websites with customized templates.
Executing email marketing campaigns.
Online payments (for paid events).
Database for attendees available in your CRM.
At the event, it will further aid in:
Digital check-ins (on-site) with QR scan codes.
On-site badge printing.
Speed networking for online events.
Enabling attendees exchange digital business cards at online events.
After the Event, you'll still need it for:
Attendees to download materials available on your event website.
Tools to conduct a survey on the attendees.
Communication on the next event/training.
Certificates to be available and downloadable.
Why Glue Up
If you're still not convinced, here are more reasons why you should consider these Glue Up software solutions.
Streamline your event management with an all-in-one solution.
Reduces the hustle of using multiple platforms and spending a ton of cash.
Everything comes as one package including mobile apps that some providers sell as add-ons.
All international payment modes are captured to cover both your local and foreign guests.
The platform is multilingual.
Database security is optimized with servers hosted by Amazon. More importantly, Glue Up has no access to it once they hand over the platform.
24/7 customer support in Kenya from their representatives based at The Mirage in Westlands (Nairobi).
Final word
Glue Up is keen on building a robust and active presence in the local market and if you'd like to take up their services, contact Alex Tyson at [email protected].
You can also check out their website here and even Glue Up app reviews on Google Playstore.
There are tons of digital solutions for your event planning and management needs, so do yourself a solid and check them out.
Separately, if you've not joined our mailing list, do so today!
Stay well and see you next week.