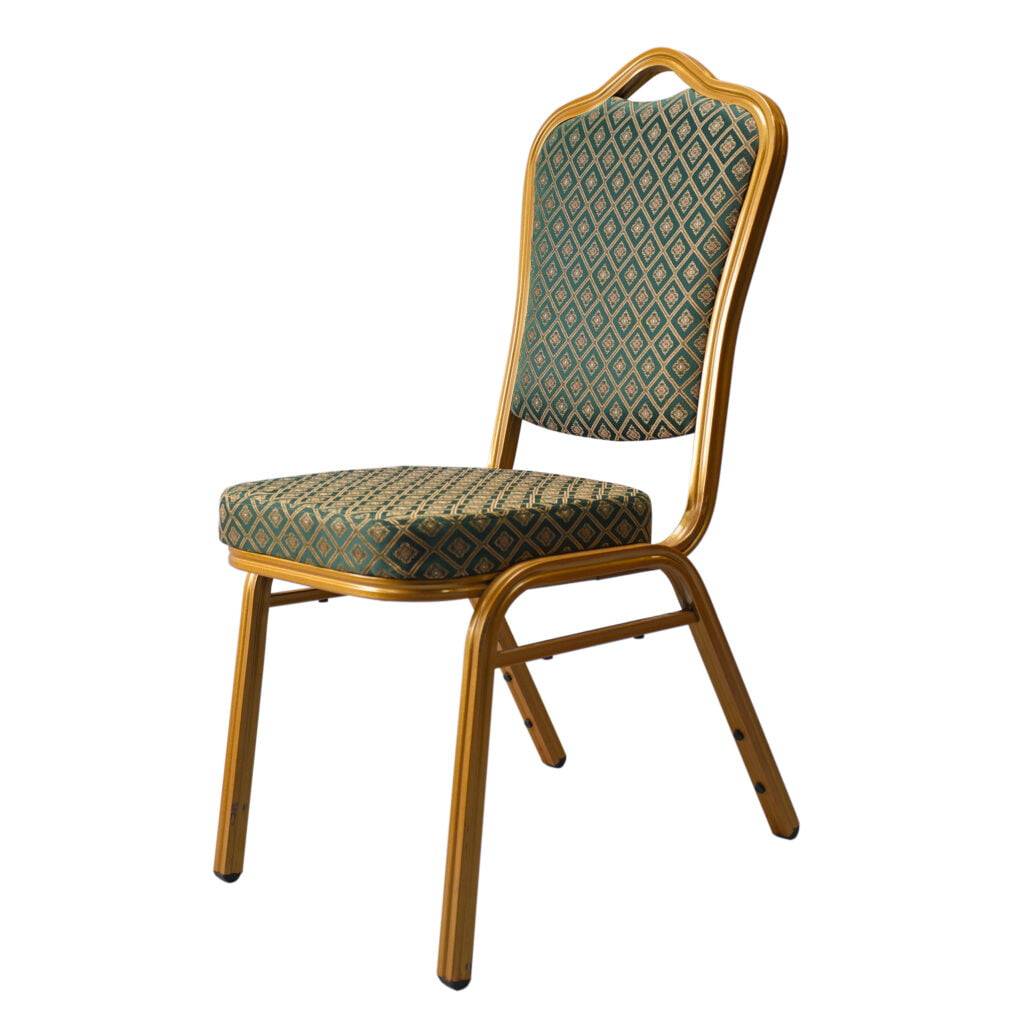 These are regular banquet chairs with a steel frame, with padding at the bottom and back. 
They come with stretch seat covers to match a theme. They're ideal for formal corporate events and meetings.
Clear Dior Chiavari Chairs
In case you don't want loose covers on your seats, we have the clear Dior Chiavari chair which stands out for its glass-like frame and white cushion. 
These chairs are versatile and look good for any type of event.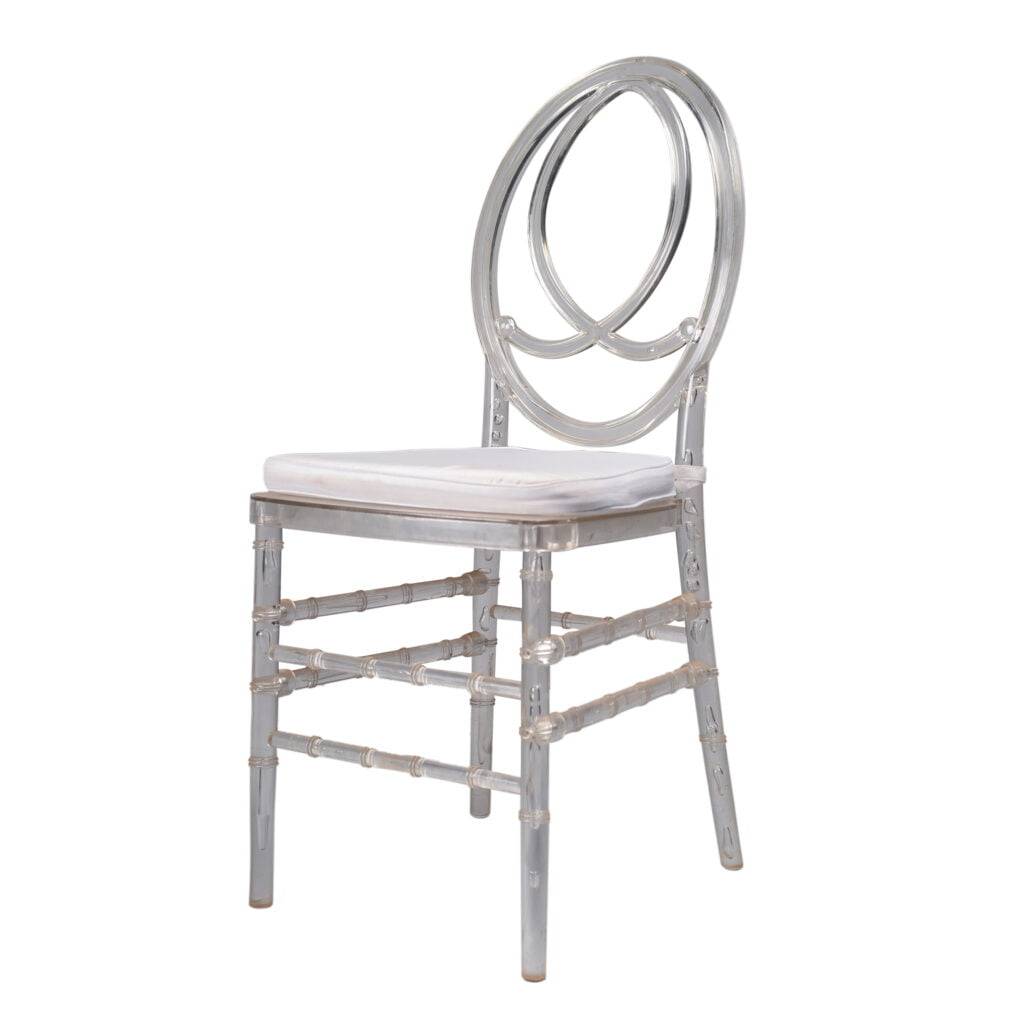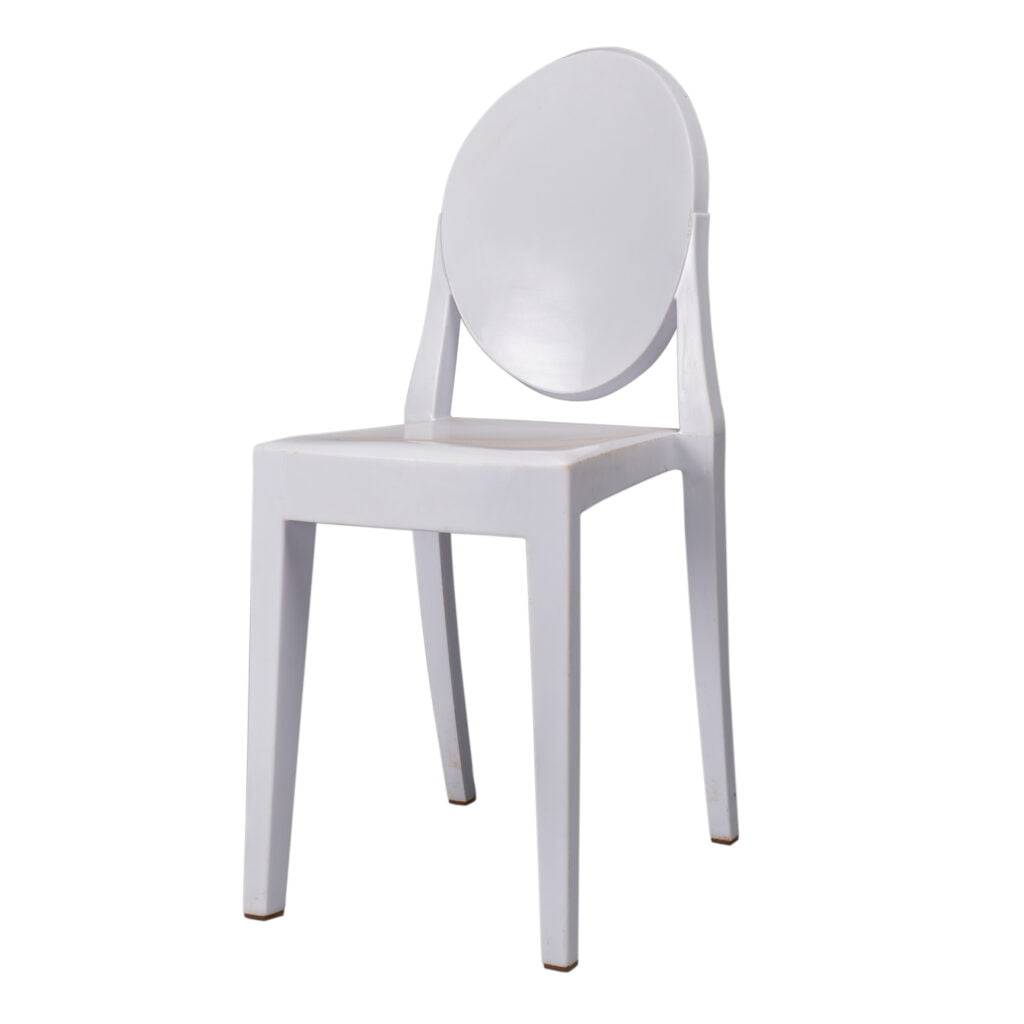 For an all-white effect without loose covers, we've got these white victoria chairs that are perfect for any event. 
You can even use the back panel for branding to enhance your event theme.
To go with the cocktail tables and rustic barrels, we have modern and rustic designs. 
The modern design comes in black and white faux leather while the rustic design features a wood base and back attached to a steel frame.