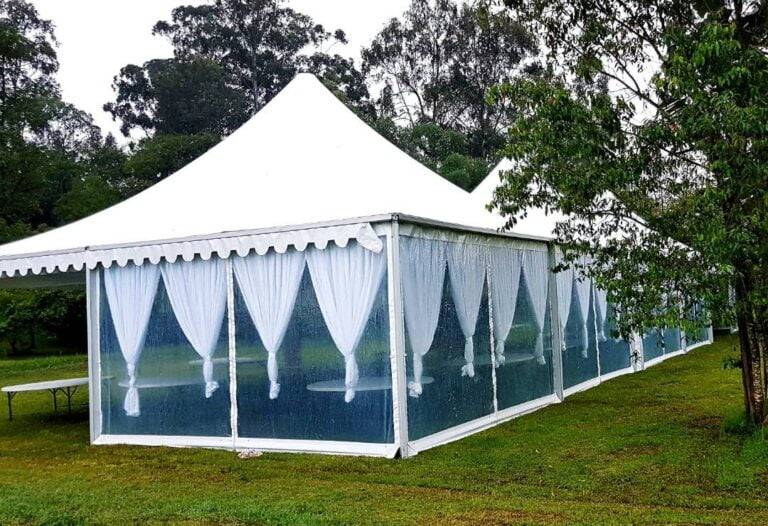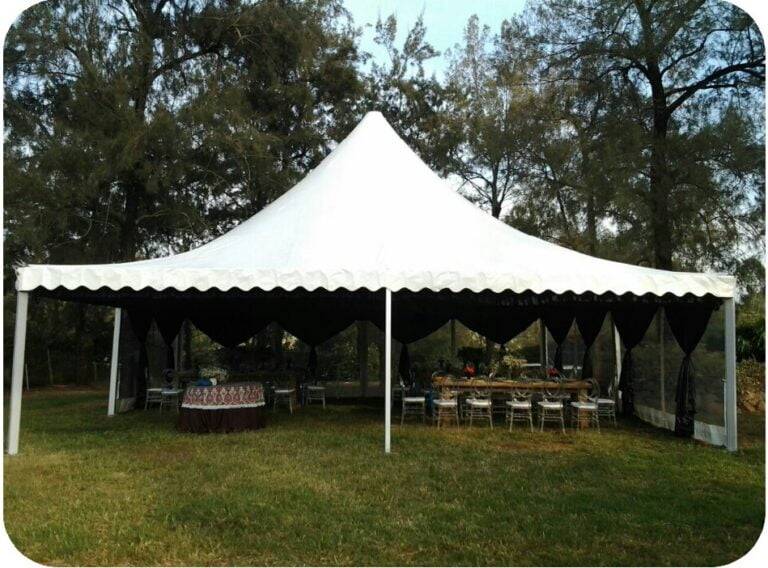 These 10m x 10m tents are the best for intimate celebrations. 
Our Bline tents come with a white or black inner lining, clear sidewalls, and clean white exteriors to give your event that pristine look. 
With this type of tent, we need at least 45 minutes to an hour for proper tent installation then see to the placement of tables, chairs, and décor. 
Once you place the order, we'll ensure the entire setup process runs smoothly and you'll only show up to receive your guests and enjoy the event. 
You can rely on these tents for any type of low-budget or large guest numbers.
We have them in dimensions of 10m x 5m and 5m x 5m and they come with a white ceiling lining, semi-clear sidewalls, and clean white exteriors. 
These tents don't require much time or labor to set up. They're versatile since you can consider them for the main guest area or catering.