There's no doubt that business tourism in Kenya is SOARING.
And to confirm this, is The Sarit Expo Centre.
An uber-modern purpose-built convention centre in the heart of Westlands.
And yes, it's a BIG win for business tourism in Kenya. It'll position Kenya as a suitable destination in the region.
But first, what's a convention centre? A convention (or conference centre) is essentially a dynamic ample space.
That's purposely built for large groups of people to meet and share their common agenda(s).
The value of business tourism in Kenya
Business Tourism is know by its acroynm; Meetings, Incentives, Conferences, and Exhibitions (M.I.C.E.).
It's in effect a global industry worth trillions of dollars. In fact, national economies consider it a critical driver for socio-economic growth.
In Kenya, M.I.C.E. is highly crucial to the tourism and hospitality sector. According to statistics, at least 13,102 meetings are held annually.
Domestic meetings take the bulk at (49.9%), then corporate/ business meetings (17.9%), NGOs/CBOs meetings (10.8%) and international conferences (6.2%).
A lot needs to be done to drive MASSIVE traffic here. CS Najib Balala knows this hence the launch of the Kenya National Convention Bureau (KNCB).
M.I.C.E. also impacts agriculture, retail, entertainment and financial sectors.
The Sarit Expo Centre has consistently built a stellar reputation for itself. It has proven expertise in hosting diverse events since its launch on September 10, 2019.
With this, here are 4 REASONS to have this venue at the top of your list.
#1. Modern facilities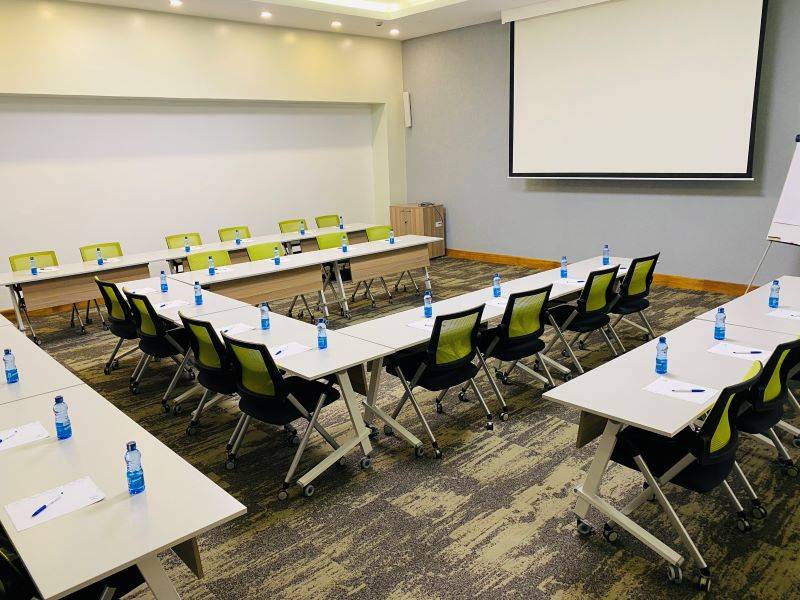 By global standards, an ideal convention centre has TONS of free space.
Nobody wants to be in a boringly stuffy space with equally squeezed seating. Also, the modern attendee has a shorter attention span.
And therefore can't and won't stick to one place. He or she wants to move freely, mingle and share ideas.
So if it's space you need, The Sarit Expo Centre has fully scalable indoor and outdoor spaces.
You'll also be thrilled to experience its cutting edge technology.
Specifically, high-speed internet and top-notch audio-visual equipment. It's an inevitable fact that future events will be hybrid.
'That is, a mix of in-person and virtual. In that aspect, this venue has a fantastic solution.
The indoor space notably comprises of three MAIN convention halls. And an additional seven other meeting rooms, each with different capacities.
Interestingly, the halls and meeting rooms are named after Kenyan forests.
A testament to this venue's passion for environmental sustainability. There're actually eco-friendly themes that attest to this. How cool is that!
Most international attendees never get the chance to visit attractions within the meeting destinations.
However, these homage to Kenya's forests will truly leave an impression. That'll likely lead to return visits when their schedules allow.
The outdoor space is entirely exclusive with a flexible design.
And adjacent to it is a nine-storey silo with a superb wonderment. Get this, a car park with over 900 slots for parking!
#2. An event planner's dream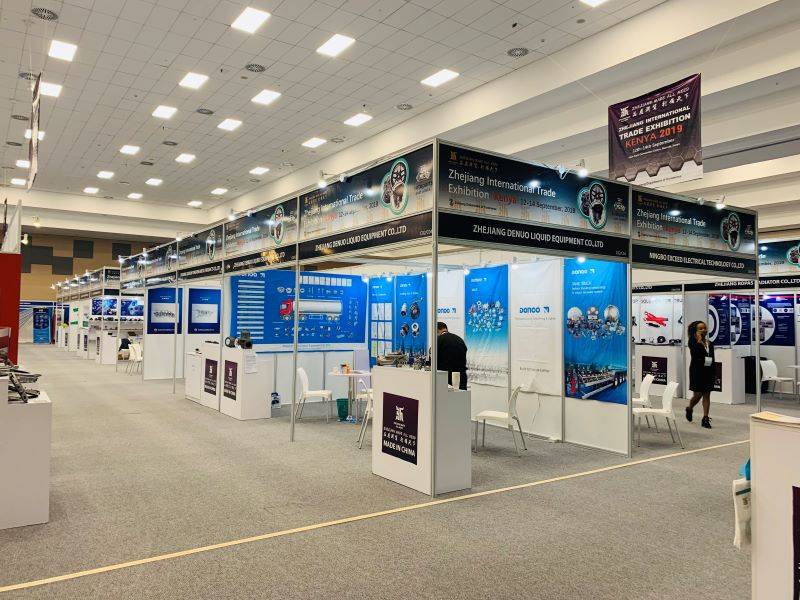 The Sarit Expo Centre besides space, has the right facilities and skilled staff. This is purely to enable you to run all types of events smoothly.
Unbelievably the service elevators lead you right into the convention halls. You won't have to 'burst a hernia' over loading issues anymore.
Another thing that'll blow your mind to confetti is the sheer size of the convention halls.
Arabuko is the largest hall with a floor space of 1,797 m2. Loita, the second-largest, has 857 m2 and Cherengani, the smallest cover 657 m2.
For the meeting rooms, you're spoilt for choice with; Maai, the largest room with 146 m2, Mwina, the second largest is 126m2, Maranga, the third largest is 70m2 and Makunga the smallest one is 54m2.
The outdoor space covers an area of 4,500m2. It can comfortably accommodate any type of tentage. To efficiently suit your event design strategy.
To put it simply, this venue is a dream. With such broad spaces there's absolutely no limit to what you can create. From business expos, art exhibitions to weddings and even concerts.
Having funky furniture and tables is also not enough. Attendees want to shop, sit to chat at restaurants, and probably even work out. So, think beyond the conventional. Figure out how to include all these into your array of experiences.
#3. Top attraction for business travelers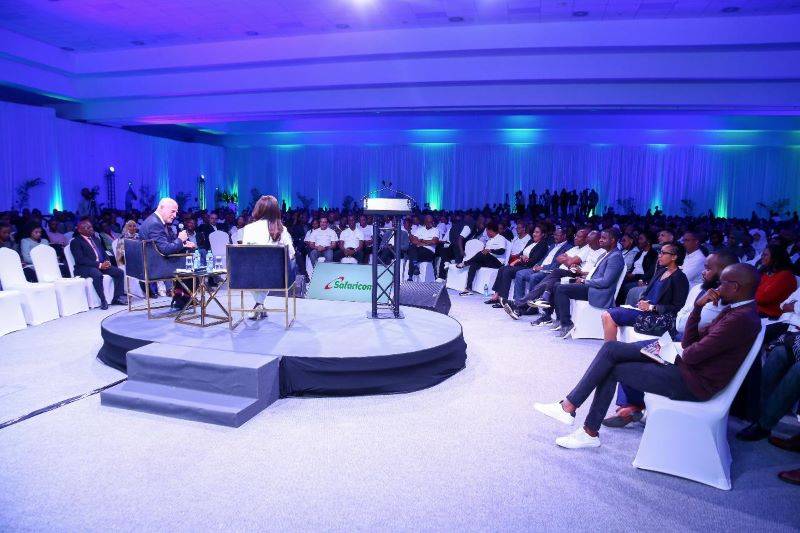 A business traveler ONLY wants a seamless and stress-free experience. Period.
From travel, clearance to transfers, hotel accommodation, and then the convention center.
The Sarit Expo Centre has mapped this journey and aligned to it. Besides, these travelers are very savvy and particular with quality.
Because they have exposure to the best, they've got high expectations. They want; fine artsy interiors, lighting as well as contemporary restaurants, swanky entertainment spots, and fitness centres.
You can be sure that all these are available in spades. Not only within but outside the venue as well.
#4. Convenient location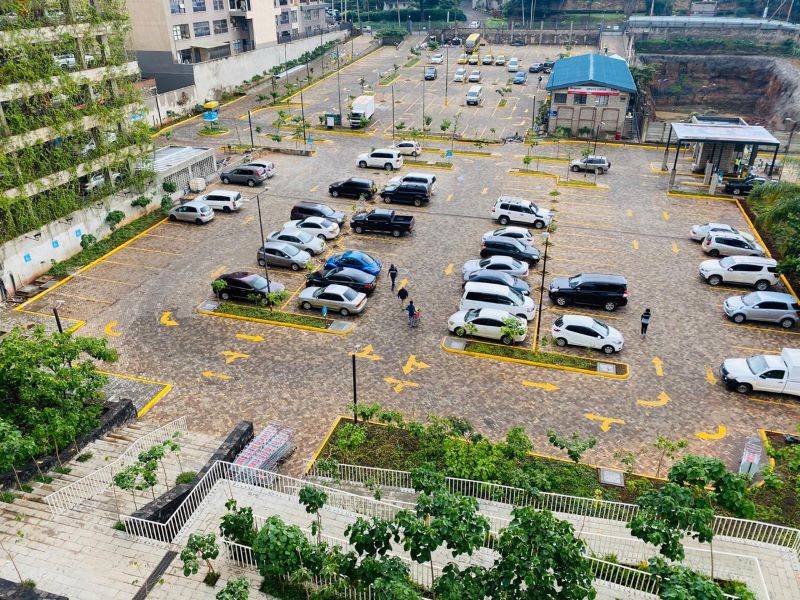 Because of tight schedules, a top requirement of this type of venue is convenience. Accommodation, restaurants and other amenities MUST be within reach.
Within and around The Sarit Expo Centre, there are trendy restaurants and hotels. That have proven experience to serve local and global clients.
These restaurants offer; delectable cuisines informed by Nairobi's multicultural population. Plush interiors, and all the trappings of superior comfort that attendees would need to blow off steam.
The location is entirely hassle-free. It's a convenient 21 km drive to and from (J.K.I.A), the main airport.
Additionally, Nairobi being cosmopolitan, offers exhilarating experiences. For instance; musical performances, art exhibitions, book readings and theatrical plays.
On the pandemic and its management
You'll be pleased to learn that the venue has put in place stringent measures. To effectively control the pandemic in line with W.H.O. and government protocols.
a) Protective gear
Everyone's required to wear a face mask.
There are transparent barriers erected on counters at every contact point. Such as the venue's reception area.
b) Use of space
Each event will be reviewed for seating capacities and floor plans to ensure that appropriate physical distancing is maintained.
Entrances, exits, halls' set-ups, aisles, conference areas, and all other spaces are on constant review. To ensure that all attendees maintain the required physical distance.
c) Medical support
Attendees will have a specific Covid-19 medical service point to deal with issues of any elevated temperature for secondary screening. If they reject the secondary screening, they'll not access the venue.
If the high recording persists, the system will capture their details, and they'll be encouraged to visit a doctor immediately. They'll also not access the venue without clearance.
d) Vendors and capacity building
All catering vendors must provide a COVID-19 specific certificate on their general handling of food.
Employees and vendors will undergo strict training for the specific measures.
Exhibitors will follow a cleaning and disinfection protocol for their stands and exhibits.
Final words
The Sarit Expo Centre has set the pace for business tourism in Kenya.
Research shows that facilities, equipment, and environment have a significant impact on attendees' perceived quality of convention centres.
Remember: The Sarit Expo Centre is the leading convention centre in Kenya because it's got; modern facilities, eases the hassles of event planning, has all the perfect attractions for business travelers, it's location is convenient AND it has stringent measures in place to manage the pandemic.
If you want a space with all the essentials for a thrilling experience, you now know where to start.
For more on The Sarit Expo Centre, contact them here and follow them on Facebook at The Sarit Expo Centre.
Also, subscribe to the mailing list, for more informational articles on events and decor!