We provide conference management services in Nairobi and if you're wondering how to plan a successful conference, come a little closer.
As industry veterans, we know it can be disastrous not to have a proper guide.
It might seem like a no brainer bringing together a formal gathering of people to discuss a specific subject, exchange ideas and network.
However to plan a successful conference you need: A watertight plan, high level organization skills and a sufficient dose of good luck.
In this article, we share with you proven tips on how to ensure you have a shot at success.
Conference management services: How do you plan a successful conference?
You plan a successful conference by creating a draft of what you'd like to happen from start to finish. Then a strategy of how it'll be actualized and exactly what you'll need to actualize it. Success comes from having a professional run all these aspects with a clear plan, timelines and budgets.
Conference management services: Here's what you need to consider
Conference planning isn't easy.
It's not even your typical 8 – 5 because there's a lot that goes into 'bringing a formal gathering together' that can't be confined to specific hours.
Working weekends and holidays isn't completely unheard of in this profession.
In fact, one outstanding factor that all successful conferences have in common is a dedicated planner who spends months sorting all the complex puzzles.
Conference management services: The intricacies of conference planning
These complex puzzles include, but aren't limited to:
Guest list preparation
Invites design and distribution
Media planning and management
Design and printing of publicity materials
Vendor sourcing, selection and management
Brand management
Seating plans
Venue selection and setup (floor plans and booths layout)
Delegates accommodation, transport, registration and itinerary planning
Catering
Exhibitor management
Entertainment
Gala cocktails and dinners
Branded merchandise
Program (flow) management
Clearly, it's a lot and yes, it requires expert coordination and dedication to accomplish.
We know because our clients rely on us for solutions.
They expect creativity, solid broad networks and proven expertise to deliver.
As a conference management services providers, we've got an array of skills honed over the years through failures and successes.
They include an eye for detail, organizational, time and project management skills. Plus, communication and negotiation skills that are extremely vital.
Yet it's not always possible to find all these qualities in one person which is why it's recommended to always engage a corporate outfit.
Additionally, you can create a vision board to guide the process.
Reason?
Most clients' expectations are often quite high as they usually need solutions on the beat all while observing tight deadlines.
A dedicated planner can only achieve so much, but with an equally competent team they'll be sure to deliver a successful conference.
Conference management services: What makes a successful conference?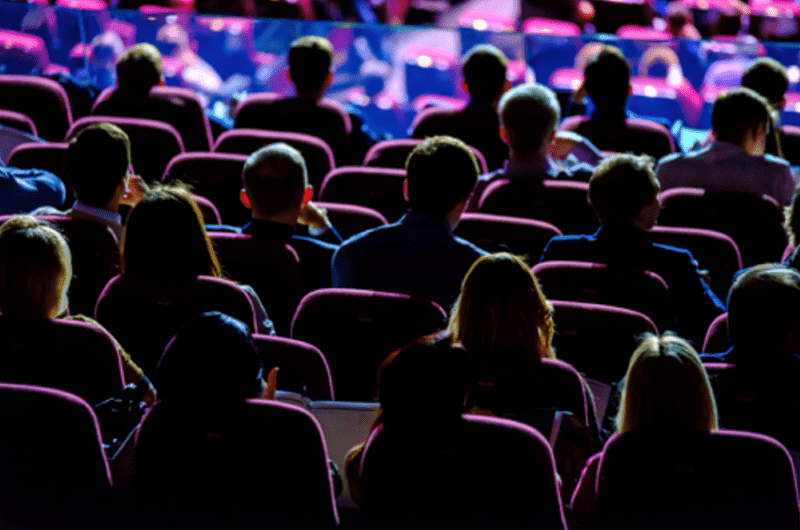 There are a number of indicators to demonstrate that your conference will turn out well. But obviously, the most distinct ones are:
1. Delegates and networking opportunities
The first sign that a conference will be good and worth your time is the caliber of delegates attending and the ease of networking.
For quality outcomes, the delegates must be matched to the event's theme since people attend conferences for many reasons.
The most outstanding one being to create and build networks in their areas of specialization.
There are matters that just can't be communicated on phone or email. 
A good conference eases this connection building, making it easy and super fun.
Also, having ice breakers in between sessions makes networking much easier as people are forced to speak and seek each other out.
Forming new bonds isn't easy for most people so if you've taken the trouble to include this in your conference program, it's definitely a good thing.
2. Top notch content
A good conference must have inspirational speakers that are engaging and will be memorable to delegates.
Besides networking, people attend conferences to access fresh, authentic content that will add value to their lives.
We would urge you to try and find a way –any way –to make the speakers, especially the keynote speakers stay and mingle with the delegates.
Another thing: Let the most engaging speakers present at the very end of the event.
To support this ensure that your social media platforms are constantly sharing current information around the conference and promoting the speaker sessions too.
More importantly, the speakers must be competent on the event theme.
The same goes for the requisite topics, presentations and connecting with the delegates.
3. Quality equipment and setup
Without a doubt, you shouldn't skimp on quality equipment and setup.
An excellent conference must have high quality audio-visual and internet services.
Delegates will want to access content, refer and share it real time with fellow delegates or others not at the conference with them.
As you make the selections, source for the latest and the best, not just equipment but technicians too.
Ensure that the venue has comfy seats and tables, the air conditioning is fully functional and the seating arrangement allows for free movement.
4. Excellent food and beverage service
We can't stress this enough, that a good conference must have an excellent food and beverage service.
Lots of food that caters to diverse palates, beverages like coffee, tea and water must be availed all through the conference duration and nothing should run out.
To achieve this, work with a professional caterer who's an expert in conference catering.
The caterer will definitely know how to balance this out and ensure no one stays or leaves hungry.
5. Type of venue
A good conference definitely has to be at a fantastic venue with:
Easy access
Adequate parking
Friendly attendants and staff
Spacious and airy rooms/halls
Modern facilities
Accessible to all
Built for the differently abled
In recent times, delegates have been specifying that they want a venue that gives them access to fine dining establishments, entertainment spots, gyms and more.
It can be very boring to be within a space that doesn't have much to explore, especially if it's going to be on for a number of days.
6. Level of organization
This will be evident from the smooth flow of the program, the details involved, your ease of access to information and things, the constant live updates and on social media too.
You'll feel comfortable and relaxed and it'll be obvious that someone is working behind the scenes to ensure that you enjoy the experience.
Final word
There you have it the detail that goes into our conference management services especially how to plan a successful conference.
It's no longer something that should give you long stressful days and sleepless nights. It's easy when you consider all factors and plan for them adequately.
These factors are:
Delegates and networking opportunities
Top notch content
Quality equipment and setup
Excellent food and drinks
Type of venue
Level of organization
At Lucidity Africa Events, we have the expertise to help you deliver an excellent conference.
Call/text/Whatsapp us on 0721771185 or email: joan@lucidityafrica.com