How to select a DJ for your wedding is a topic that's bound to elicit a headache.
Some people have it on their wedding checklist but often skim through it till the last minute.
It should actually be one of the first things to tackle because a poor choice can ruin the entire event and I'm sure you'd want to avoid anything that could spoil your special day.
So here's some advise on how to select a DJ for your wedding based on a veteran's past experience in this industry.
How to select a DJ for your wedding
The easy way to go about this search, is to think of what you've always wanted and imagined your wedding day to be. All your fave music and what it means to the two of you. The sound quality –how you'll want to feel and the ambiance you'll want created.
Tips on how to select a DJ for your wedding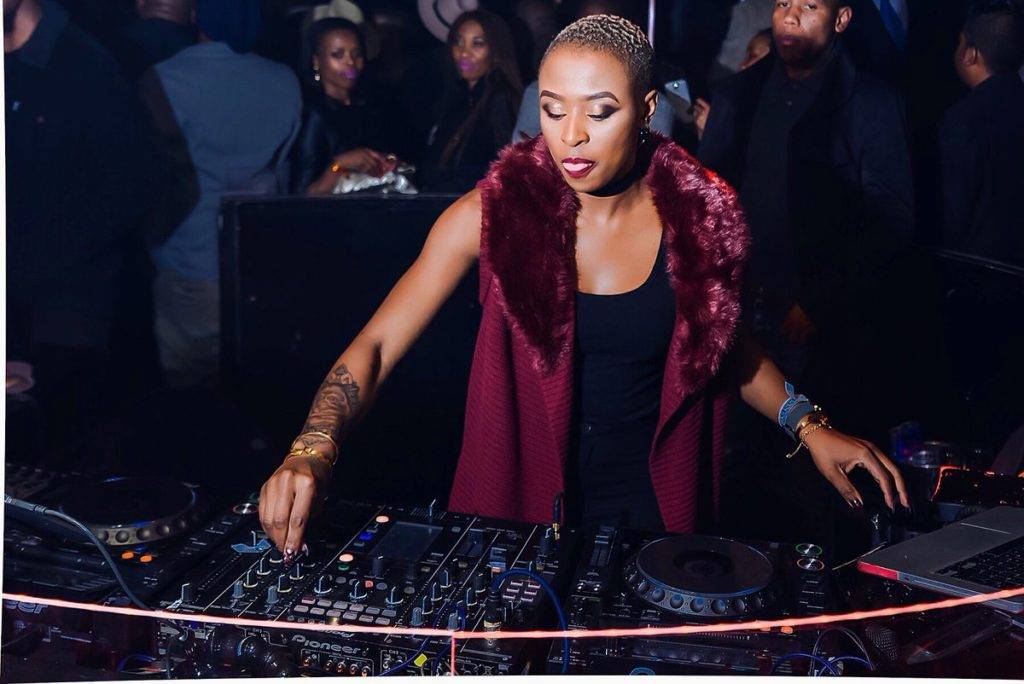 Entertainment and, to a reasonable extent, the ambiance of any type of event is enhanced by sound and a DJ's technique.
A poor showing is often marked by unsuitable equipment, lackluster sound, and below par Djing that can't decipher the event's mood or setting and play to it.
These particular services; sound, public address (PA), and the DJ notably come as a unit and can be sourced separately, but it's better not to because of convenience and the simple fact that it's not nice to waste money and time.
A good DJ who is skilled on the decks is a force of nature and can turn an otherwise drab mood into a dynamic memory for the ages.
More importantly, aim for a DJ that enjoys playing at weddings.
Some DJs are built for a specific scene like the club, radio, TV or concerts and probably won't know what to do with a wedding audience if it's not their thing.
To get the DJ you need and deserve, share a brief of what you'd like and expect delivered. But first, let me tell you the qualities that make for a good DJ.
How to select a DJ for your wedding: What makes a good DJ?
Deejaying is really about the exchange of powerful emotions between a DJ and his audience. (S)he has got to move you and make you feel something.
1. Passion
This is definitely paramount. A dispassionate DJ won't last a second in the business.
A good DJ deeply loves the job, has a vast collection and knowledge of music they're happy to showcase with smooth, seamless dexterity.
Their technical skills are up to date with the distinct ability to introduce the latest music and catchy obscure tracks.
2. Empathy
Besides talent and passion, they're thoughtful, good listeners and are conscientious to your needs.
So include (s)he in the planning, especially with the venue.
By including them, you'll reduce your burdens because they'll take the time to understand all the venue requirements, secure all setup logistics, know the entrances/exits, fire escapes, safety assembly points, power supply, washrooms, etc.
This might seem extreme, but this is simply how valuable a DJ is to an event.
3. Meticulous planner
A good DJ will arrive early to setup, conduct sound checks and synchronize the day's activities with other service providers: Camera crew (video and stills), decorators, and even caterers.
The DJ's accessibility beforehand is reassuring, gives you peace of mind and time to concentrate on other pressing matters.
4. Knowledgeable
A good DJ keeps up with current trends and is also aware of government policies especially those impacting their trade.
For example, events that play music must follow the National Environment Management Authority (NEMA) regulations.
The regulations prohibit the production of any loud, unreasonable, unnecessary, or unusual noise which annoys, disturbs, injures, or endangers the comfort, repose, health, and safety of others in the neighborhood and the environment.
According to the regulations, music must be played within the required sound decibels (35).
5. Keen on safety
(S)he understands possible event risks and safety issues that can occur, no matter the size of an event.
One of the reasons they should be involved in the planning is that of all your suppliers, they're the only one that will really connect with your guests 1:1 emotionally, and in all ways. (S)he is the captain of that ship. So, what happens in case of an emergency?
A good DJ will coordinate with the MC to calm the guests, control them as they quickly and safely direct them to emergency exits and safety assembly points.
Remember: Always have an active risk and safety plan in place no matter the size of your event.
6. Veritable credentials
This task on how to select a DJ for your wedding becomes less of a hassle when you ask for veritable referrals.
(S)he should have good referrals, a neat, clean profile with high resolution photos or videos which may alternatively be accessible through their website or social media pages.
If your DJ ticks most of these boxes and gives you happy vibes, then it's time to brief them.
How to select a DJ for your wedding: What's in your DJ brief?
1. Site visit (recce)
A site visit is mandatory for the DJ primarily to assess the acoustics, which will influence the; choice in sound equipment, size, and power.
(S)he'll map out the general layout and settle on the vantage points to place the deck and speakers.
2. Type of venue AND event set up
The DJ should take note of the venue type; is it indoor or outdoor?
The ambiance and size determines the power wattage required to adequately encompass the entire space with lucid sound, bearing the number of guests as their bodies will absorb the sound too.
3. Quality equipment
They should deliver high quality equipment that's well maintained and blends in with your decor. Aside from that, (s)he should have sufficient working knowledge of the equipment, how to connect it and quickly diagnose problems should anything happen while it's playing.
Also, to add flair to the DJ's deck, they can include a lighting system, preferably with lights that flash with the music, strobes and lasers mounted on neat aluminum racks.
If the DJ isn't conversant with the equipment's technical aspects, he should openly say so as well as recommend a good sound technician who'll be involved from the onset.
From my experience I'd say that a fantastic sound system today should include:
a) DJ controllers like Pioneer DDJSx3
b) A laptop with DJ software (Serato)
c) Power amplifiers like Crest Audio, Crown etc
d) Wireless microphones preferably Sure.
e) Passive and active speakers like JBL and Fane.
3. Level of sound quality
Besides quality equipment, the DJ should ensure that it emanates quality sound. Ideally, by placing the right speakers at certain positions within the venue, to ensure guests can converse without strain as the music plays.
These speakers must also have the right power. For example, a banquet hall with a capacity of 100-200 guests will require four tops (mid-range and highs) of 350 watts each and two short-throw 15-inch subwoofers of 500watts each, all powered by commensurate amplifiers.
A bigger airy venue will require more powerful long-throw speakers for good effect.
4. Analytical skills
A wedding is a highly sensitive event that requires a thorough execution plan.
The DJ should understand this and be adept at assessing situations to ensure a smooth flow with the right contingents.
(S)he should be attentive to the audience's sensitivities, know how to sass the mood and strictly stick to the script as briefed.
A guest may make a request that isn't part of the agreed playlist.
Being analytical, they'll figure out how to assuage the guest and still ensure the guest gets to have a good time like everyone else.
5. Visual appeal
Weddings are lively, and everyone's looking to let their hair down and really have a good time.
The DJ should match this mood by being upbeat, energetic and versatile.
It also helps if (s)he's got some nice drip (decent, of course) and is engaging.
Trust me, people love a DJ that's switched on and knows how to bring it.
Optics and illusions are a heady mix in entertainment and the visual appeal behind the decks is definitely an added bonus.
Though this shouldn't be taken literally to mean that a skilled but introverted or shy DJ isn't a good fit.
It just means you'll need an MC who's a little extra to complement their skill.
If you're lucky to find a DJ that dabbles in both and is excellent, then go for it.
(S)he should be a quick thinker with a knack for keeping the dance floor occupied, really playing to the gallery that often includes seniors and juniors.
6. Superior music list
Ask for an expansive music list that covers every aspect of the event.
Better still they can create a customized playlist of your fave music to play from guest arrivals, the bridal entrance, introduction songs, the father-daughter dance, mother-son song, special dances, grandparent songs, cultural dances, the bouquet/garter toss and the closing song, absolutely everything!
What should be in a DJ's checklist?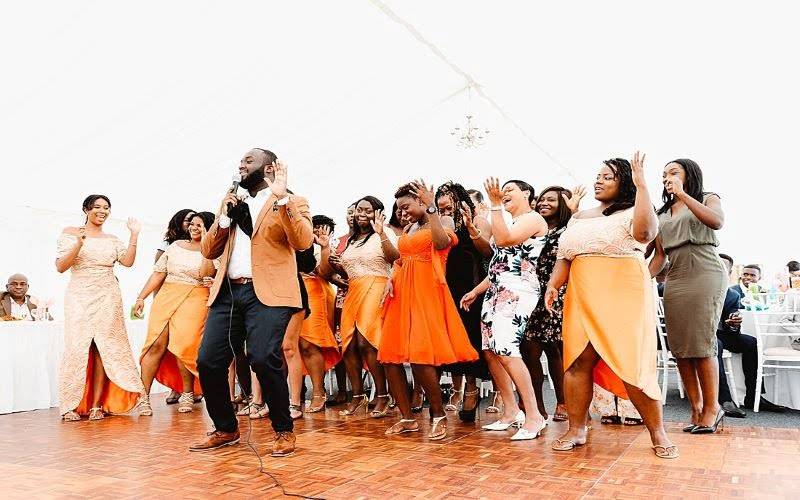 Besides the obvious like equipment details, the list must include:
Extra mics
Extra (new) batteries for the mics
A standby generator
Backup iPod ( just in case something goes wrong with his software)
A decibel meter to monitor sound levels
NEMA license
Firebombs/ fire extinguishers
How much should you pay a DJ ?
It all depends on the DJ's asking fees and your planned budget.
The DJ knows the level of investment, skill and technique they've built over the years. It doesn't come easy and takes lots of practice, time (years) and money to perfect.
There are plenty of good DJs and not just the big name brands. If you meet one don't be quick to judge, use these guidelines on how to select a DJ for your wedding and listen to your gut's instinct.
Once you find the perfect fit, draw up a contract capturing all the briefing details, expectations, obligations and agreed fees.
Final word
You now, have a guide list on how to select a DJ for your wedding.
Undoubtedly the DJ you select should be capable of unleashing ditties to 'kill' the party while maintaining a suitable ambiance for everyone.
A good DJ is/has:
Passion
Empathy
Meticulous planner
Knowledgeable
Keen on safety
Veritable credentials
I hope there are no more migraines. Enjoy the party and good luck!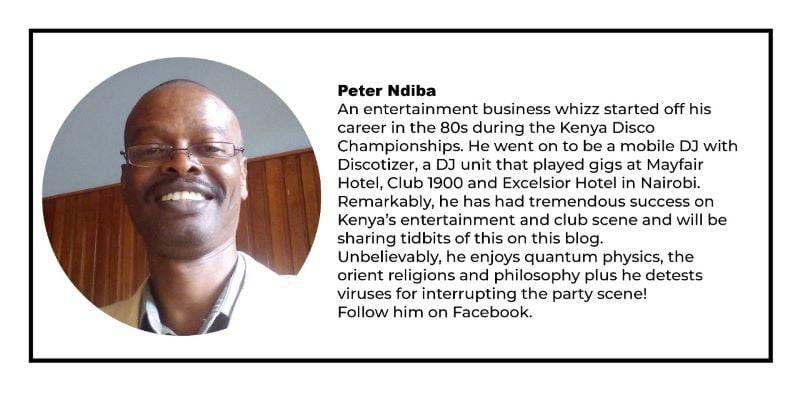 Thanks Peter!
If you need help putting together your wedding checklist or vision board, talk to us, we'll guide you through the process at no cost, call/text/Whatsapp us on 0721771185 or email: joan@lucidityafrica.com today.