The future is hybrid events.
How many times have you heard this phrase and wondered what it means?
For clarity, here's the perspective.
The pandemic brought to the fore the need for online meetings.
Since the crisis began, meetings and events pivoted to the online space.
Now online meetings are a viable option for in-person meetings. Or depending on the situation, a mix of both.
Event technology in Kenya
Pre-COVID, online event technology regrettably didn't have significant uptake in Kenya.
However, a digital event management platform like dijito.one is actively playing in this space.
This platform has delivered substantial virtual conference services to several organizations.
It does this through a mix of video conferencing and live streaming tools.
On the other hand, local tech innovators are only just waking up to the massive potential of this billion shilling sector.
Usiku Games a company that concentrates on the gaming sector created Gumzo, a video conferencing app to rival Zoom and Skype.
Globally, event technology goes way back to pre-WI-FI days and PowerPoint's launch.
Back then, PowerPoint presentations were so dreadful that the general experience was labeled 'Death by PowerPoint'.
These presentations were characterized by lengthy and confusing detailed slides that the presenter tediously read through.
Now, there's an explosion of super-advanced event tech software jostling for a share of the meetings and events pie.
Interestingly, when the online meetings and events started, people tolerated them.
It was definitely a hard adjustment from the in-person experience.
You can now say they're the norm.
People are slowly adapting and figuring out ways to fit into and enjoy the online experience.
From practice and experience, it's evident hybrid events are here to stay.
What are hybrid events?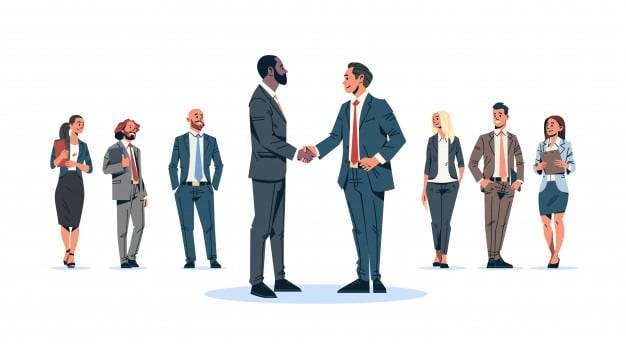 A hybrid is anything that combines two different elements.
Thus, a hybrid event (for the purpose of this article) unifies the experience for in-person and online guests.
They experience the same thing from separate locations in real-time.
Most businesses now rely on it for AGMs, launch new products and annual financial reports.
Weddings and private parties can benefit from this format too. Even if the experience is vastly different from a business one. 
A hybrid event is worth considering as you can share the experience with family and friends in other locations.
The case for hybrid events
a) Scalability
If your in-person event is limited to a certain number, you can amplify attendance via the online platform.
Additionally, you can engage the audience with relevant, segmented content for as long as you want. There's no time limit.
b) Data
For those in the M.I.C.E. and experiential space, the online audience's behavior will present you with legitimate data.
This data will be handy in refining your future event strategies and targeting potential sponsors.
c) Convenience
Let's face it, sometimes the hassle of travel can bog you down.
Wouldn't it be gratifying to do everything from where you are? Also, some people might not afford to travel or cover the accompanying logistical costs.
d) Cost
It might not be cheap but it's cost effective.
Imagine if you've got 15 or fewer guests at the in-person event and then over 1000 online?
Your costs would ideally be to cover the 15 and the technology.
Specifically venue hire, event technology software, catering, registration, safety & hygiene, and miscellaneous costs.
According to a recent report by US-based EventMB on the cost of event technology software, the majority of event tech software providers charge between $1000 – 5000 for basic and comprehensive solutions. 
How to pull off successful hybrid events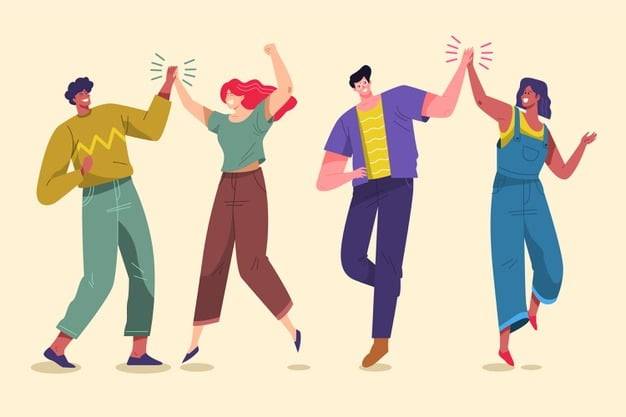 Hybrid events must be accompanied by the appropriate technology, equipment and skilled staff.
A hybrid event is in essence a TV production TV production. The only difference being that unlike what we've experienced before, the interaction is not only real time but your access to the content is unlimited.
So to get it going, identify a venue that has invested in critical but modern A/V equipment and extremely reliable WI-FI.
Then, engage a skilled team to deliver seamlessly. Also, rehearse numerous times before broadcasting.
For your selection of event technology software, the most popular ones facilitate live streaming and multi-track streams.
Other features include password protection, standby support, and open API to allow for the integration of your registration or payment processing tools.
Above all, a successful hybrid event in part should look and feel like:
a) On production
Flawless audio, no frozen screens, or log-in issues. Plus, a perfect webcast or streaming service, end to end support and optimal expertise in A/V support.
b) On audience experience
Significant audience retention, increased interactions and positive feedback all round (especially on social media).
The challenges of hybrid events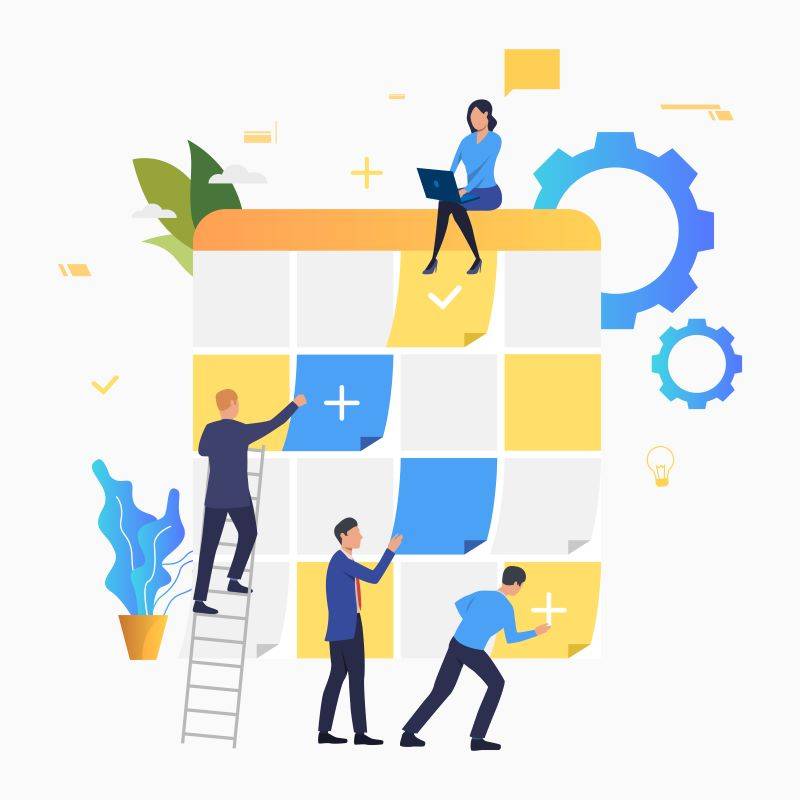 An online event's experience will never be like a person to person one.
The level and flexibility of connecting and networking are simply not the same.
Signal delays which are a recurring issue with online events interrupt the flow of conversations and information.
That's why you might have to decide between a recorded or live broadcast.
Quality engagement and a near to in-person or live experience is still elusive.
Not just from the tech side of things but the event planner as well.
It's not enough to be an expert at floral arrangements, table layouts, and lighting techniques.
The event owner will want solutions on how to extend the live experience to the online guests.
Presently, the real cracker is how to expertly deliver a thrilling online experience. Getting this right will be the ultimate winner.
Overcoming hybrid events challenges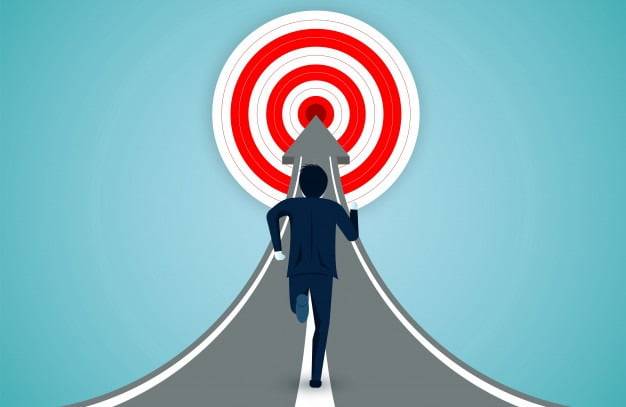 According to neuroscientists, the need to connect in-person beats the need for basic needs like food.
The brain craves authentic social connection and acceptance before it can open up to new opportunities.
Once you've understood this science and the objective of your event, you'll design purpose-driven, meaningful, relevant and transformative experiences.
Some of the questions to ask when sourcing for event tech software are:
Is your product designed for events? If so, which events is it best suited for?
What type of events have you run with it?
What's the user experience like?
What special features does it have?
Does it work with all devices or are there any restrictions?
What bandwidth is sufficient to run (my) event?
What are the safety and security features (is my content secure)?
Can I integrate other tools or features seamlessly?
What standby support do you offer?
What are the pricing options?
Basically, as you get used to the online space and your hybrid event needs, you'll become a discerning consumer that can easily pick out what works.
Frequently asked questions
1. What is the meaning of hybrid events
A hybrid event involves the in-person meeting format coupled with digital technology to deliver a complete experience. The guests on site and off site experience the same exact thing, real time.
2. How do you run a hybrid event?
The most important thing in running a hybrid event is to ensure you have a professional tech team, stable reliable internet, on-site speakers (or audience) and excellent social media managers.
Contact us
There's no doubt that future events will still be in-person. The only exception being the inclusion of online or virtual components.
Hence the perfect hybrid events of the future has to:
#1. Be accessible to anyone from wherever they are. Events will no longer be for the few that can afford to travel. Inclusivity will simplify and amplify networking, content and skills share.
#2. Deliver content engagingly and flawlessly.
#3. Deliver incredible experiences.
The end result is that you'll have lesser overheads, event logistics will be simplified, your revenue will increase and your business model will have a wider appeal to sponsors/guests.
For all your event planning, decor, tents and event furniture hire needs call/text/Whatsapp us on 0721771185 or email: joan@lucidityafrica.com we'll revert ASAP.