In this article, we'll share with your practical food presentation ideas to ensure a memorable event.
Food presentation at an event counts for a lot.
First, it's a massive compliment to the chef and attests to the creativity and thought that has gone into the sourcing and preparation process.
Second, it's bound to whet your guests' appetites and is a pleasant surprise that makes them feel special. Because it's evident you've put some effort towards their enjoyment and comfort.
So, how can you always ensure that you maximize on food presentation ideas? Check out the tips below.
Simple food presentation ideas to try at your next event
Even without factoring lessons from the pandemic, dining table settings should provide for ample spacing.
For instance, if planning an event with a dining table setup for 100 guests, you should use 13 round tables (1.5 metre diameter) seating eight guests each or 17 rectangle tables seating 6 guests each.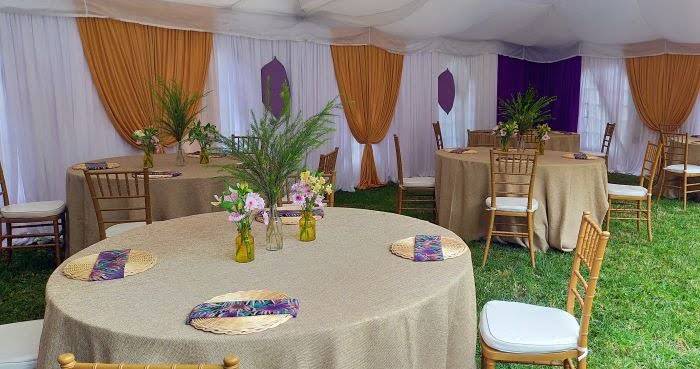 The tables should be about 1.5 to 2 metres apart.
Spacing and stable furniture ensure your guests are comfortable to enjoy the experience.
With this sorted, how can you deliver a memorable food and drinks experience?
1. Food presentation ideas: The look, scent and feel
Besides superbly clean and well maintained table linens, seek to include freshly scented florals and herbs.
Tease your guests sense of smell with fresh, clean scents that add to a delicious, homely aroma.
The service team should also don clean, starched uniforms to enhance the experience and assure guests of high standards.
2. Food presentation ideas: Menus
Instead of individualized menus, why not have chalkboard runners on the tables with descriptions of the food and drinks?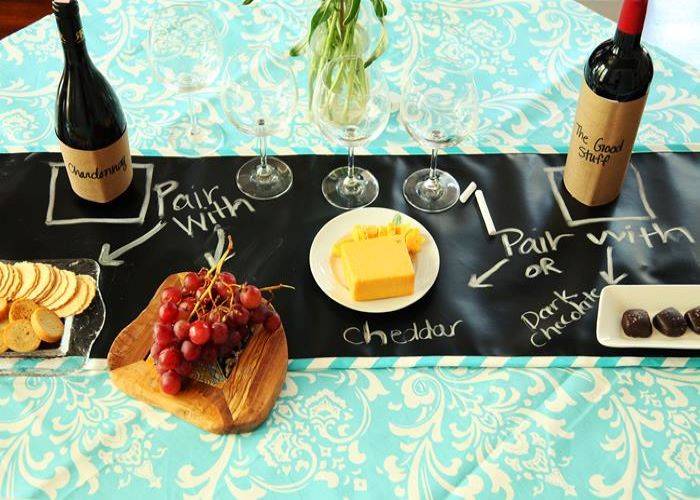 Or use labeling on the serving trays as the servers walk around to deliver the plated food.
3. Food presentation ideas: Centre pieces
Be creative with the table décor/centerpiece by using it as a menu (tent card design).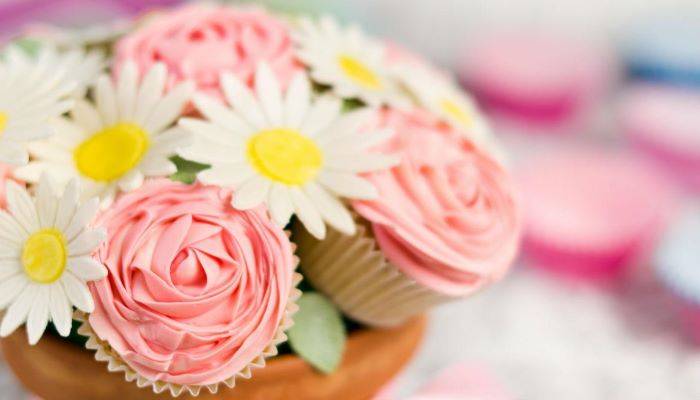 Also, instead of a florals or candles only centrepiece, have a central edible centrepiece with fruits, cup cakes and assorted wrapped mini chocolates or packed nuts that the guests can pick and nibble on as they chat.
4. Food presentation ideas: Serving presentation
Besides creativity in the look and feel, remember to put in measures that avoid cross-contamination.
This you can achieve by completely eliminating sharing of crockery, utensils, condiments or sauce dips.
Also, how about serving food, dessert, and drinks in an unusual way to heighten excitement?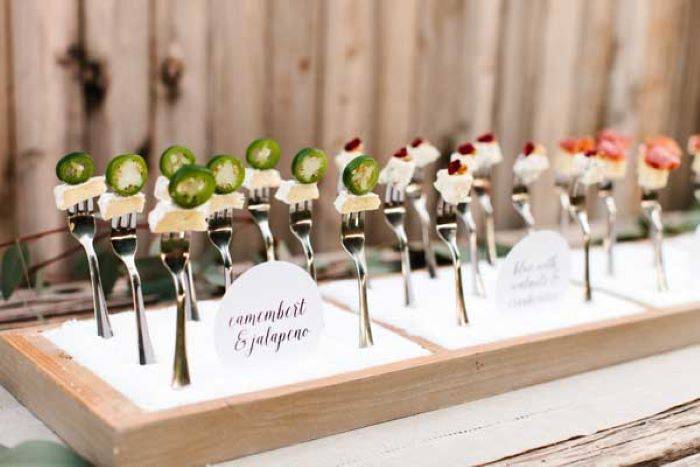 Serve fruit salads in martini glasses, bitings on forks, and have dramatic entrances by the service team signaled by a type of sound or music.
Be unconventional as you think up ways to serve your guests at their tables and have them anticipate what's next on the menu.
5. Food presentation ideas: Mingle or cocoon section
Setup a holding or mingle section somewhere away from the main event area with mixed high and low seating styles.
This section can be the designated bar area, where guests can have their alcohol unhindered.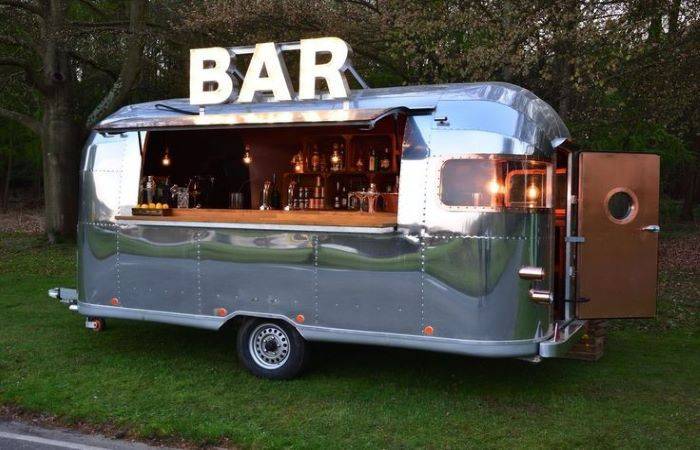 However, if you don't want your guests sitting and staying rooted in this section, have only a scattering of cocktail tables for drinks placement and easy movement.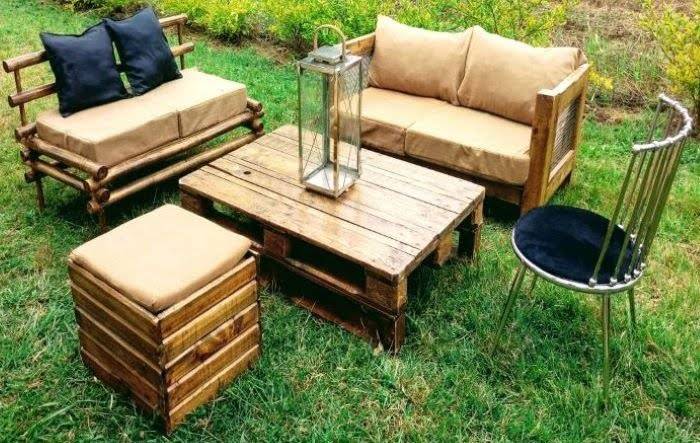 For a 100 guest event, you can set up four to six lounge cocoons for groups of four spread out evenly with the appropriate spacing in place.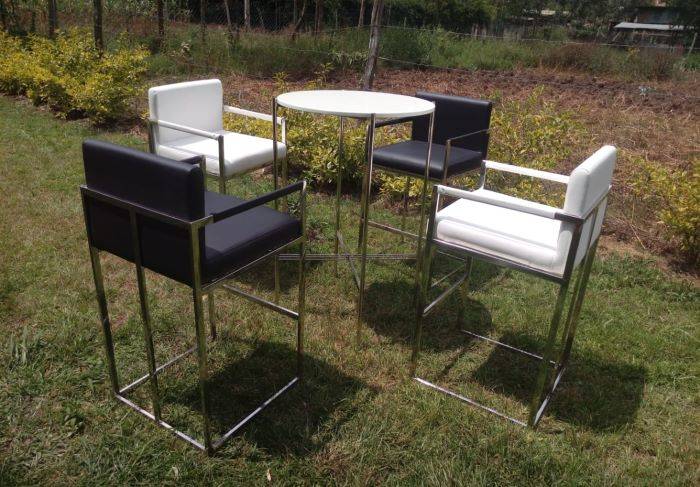 Another thing: Always ensure there are sufficient hand wipes and garbage disposal points.
Frequently asked questions
1. What is presenting in food and beverage?
This is the style or format in which you lay, arrange or garnish food in an aesthetically appealing way. The idea being to excite the taste buds and deliver an exciting experience for anyone indulging with it. Hotels and restaurants have elaborate food and drinks presentation that include elegant linens, crockery and fancy cutlery.
2. Why is presentation important in food?
Food enhances an experience and that's why almost everyone remembers how the buffet was laid or what cocktail they enjoyed. It also shows how seriously you consider quality as is evident from your investment in food presentation ideas.
3. How do you present food attractively?
By selecting the best furniture and linens, creating excellent table decor, including pleasant scents, using the right cutlery and crockery and ensuring the servers are well dressed, clean and pleasant.
Final word
There you have it; excellent food presentation ideas to consider for your next event.
Food and drinks are at the heart of any party.
Always create new exciting ways to enhance your guests' experiences and make your event memorable.
Remember: Observing high levels of hygiene, appropriate distancing and creative application of table layouts and decor will be vital to the delivery of successful events.
At Lucidity Africa Events, we're event planners Kenya with the experience to help you with event planning, decor and rentals.
Call/text/Whatsapp us on 0721771185 or email: joan@lucidityafrica.com