Affordable centerpieces for events in this context doesn't mean bottom tier flowers or drab plastic flowers.
It means simple, accessible materials in your environment you can customize to create dynamic centerpieces for your events.
In this article, we share with you all the possibilities and ideas.
We explore easy to find decor materials that can be turned into beautiful table centerpieces for any type of event.
5 event centerpieces ideas to consider
#1. Colored gypso centerpieces for events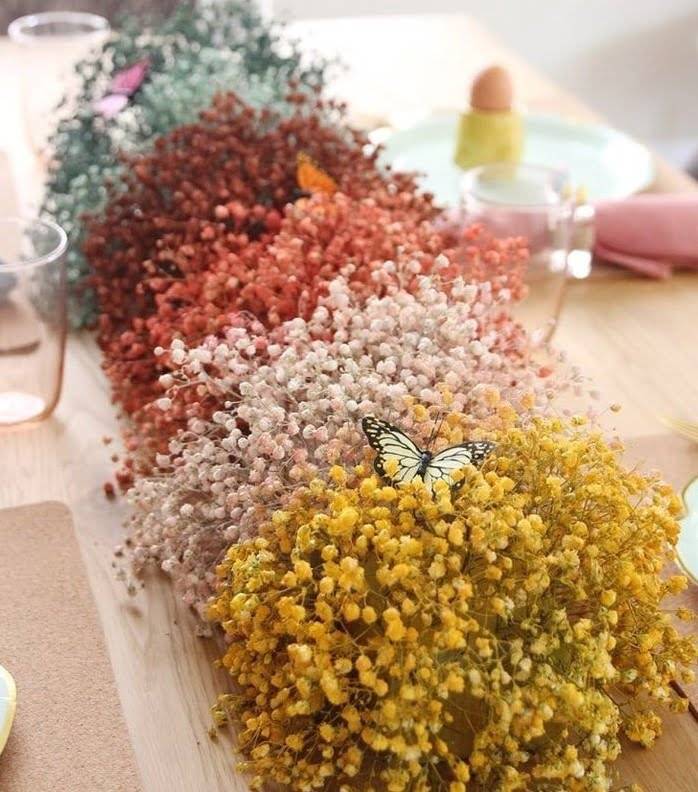 Gypsophilia, baby's -breath or babe's breath is always a winner for any type of event.
It's popularly used as a filler but is quite versatile as a decor accessory.
It's also great that it comes in white so you can blend it with any color scheme.
Whatever your preferred color palette, this versatile flower will play ball. How do you transform it?
By simply coloring it! You can do this with spray paint or food color.
It's also superb because it can stay out of water for some time.
And has a long shelf life too (in water) of about 5 -10 days.
#2. Grazing platters make for good event centerpieces
A grazing platter is a tray that is loaded with assorted bites.
It's a colorful buffet of fruits, meats, nuts and even chocolates!
A Kenyan grazing platter would ideally contain popular and readily available fruits like oranges, mango slices and bananas.
Some bacon slices, sausages, cashew nuts or peanuts, grapes and some cheese.
However, despite being one of the best edible centerpieces for events, it can only work well for a group of 15 -50 guests.
It would be superb for an afternoon event that's then complemented by a barbecue as you go into the evening.
#3. Leafy elegance creates beautiful centerpieces for events
What type of soft vegetation or foliage is around you?
A little tweaking around should get you all sorts of leaves and even twigs that can be used to transform a table.
Plantain, monstera, eucalyptus and palm tree leaves are all spectacular greenery for decor.
They're especially leafy, green and widely available especially during the rainy season.
If you walk around or drive around, there are numerous opportunities to prune something.
#4. Painted stones are affordable centerpieces for events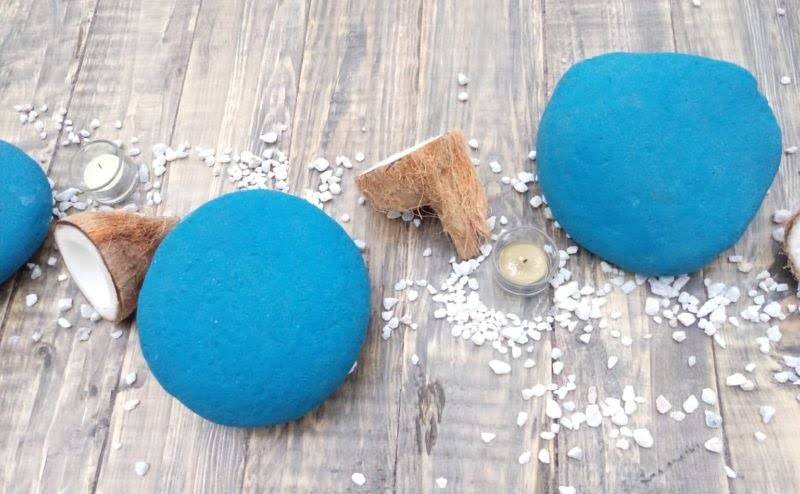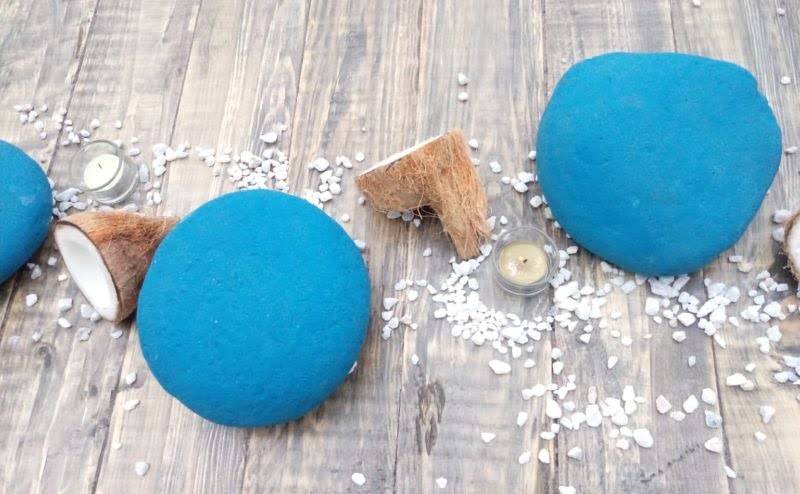 Our painted stones and cracked coconut heads by turned out really well as cheap table decoration ideas.
The stones came from a river bed in Nanyuki and the coconuts from a local market in Parklands.
The stones were painted in blue water based paint.
Then were left to dry and eventually laid out on the table in a distinct style.
The painted stones placement was to alternate with the cracked coconuts and mini candles.
Some white pebbles were then sprinkled over them to deliver on the desired beach theme.
#5. Cow horn candle stands create stunning table centerpieces
The mantra is 'nothing goes to waste'.
These real cow horns are treated and finished into quality handcrafted pieces.
There are sculptors and craftspeople with the expertise to deliver an outstanding final product.
In fact the Ankole long horn would be the ultimate accessory.
These distinct horns can reach up to 8ft tall. They're high quality and extremely durable.
Incidentally, no two horns are the same. There's no reason not embrace this local resource at your next event.
Centerpieces for events: Do's and don't s
Do's
To enhance the look and feel of your tables, match your centerpiece to the shape of the table. A round table setting is pretty different from that of a round or square table. A round table can look good with one centerpiece but a rectangle or square would need at least two or a huge central piece.
Create table centerpieces that have clear sight lines. Your guests should interact without any obstructions.
Don't s
Always consider the width and a stability of a table. Don't assume and always ensure that they can support the height and weight of your centerpiece especially when working with round tables.
As much as possible don't be wasteful because centerpieces for events are only useful for short periods. Use reusable materials and try to recycle as much as possible.
Frequently asked questions
1. What can be used for a table centerpiece?
You can use almost anything as long as you're creative about it. Think of candles, giant leaves, cow horns, stones, wood planks, cups, bottles and even fruits. The most important thing is that your table centerpiece stands out and enhances your decor.
2. How do I choose a table centerpiece?
The critical factors to consider in choosing a table centerpiece are; the event's theme and what's appropriate, table dimensions/capacity/quantity and budget. Other considerations include the availability of the table centerpiece and logistics requirements.All in all, choose a table centerpiece that's relevant to the event.
3. What can you put in a centerpiece besides flowers?
When it comes to centerpieces for events, flowers are only a small but the most common element used. Instead of these, you can use twigs, candles, books, cups and just about anything that transforms a table to achieve your desired effect.
Contact us
See, there's absolutely no reason why you can't have head-turning decor on a budget! Affordable centerpieces for events don't mean drab and unsightly.
They're transformative and can even be a conversation starter or the perfect ice breaker.
Remember: Painted gypso, a grazing platter, assorted leaves, painted stones and repurposed cow horns can deliver STUNNING photo worthy table decor to excite your guests.
Our specialty is creating and delivering sustainable decor solutions for all types of events and celebrations.
For all your event planning, event decor and event rentals needs call/text/Whatsapp us on 0721771185 or email: [email protected]