What's your top highlight at a wedding?
Like most people, you'll likely be looking out for the wedding gown, bridal party outfits, catering and decorations.
Wedding decorations, in particular, stand out because they immerse guests in an experience that promises a good time and beautiful memories.
If you're planning a tented wedding, you'll be happy to know there are tons of incredible wedding tents decorations in Kenya to help you transform your special day.
Tents are often unavoidable because they help to protect from adverse weather conditions such as unexpected rain or excess sun.
In this article, we share with you some outstanding wedding tents decorations in Kenya, worthy of consideration.
Wedding tents decorations in Kenya: How to decorate wedding tent
1. Ceiling decor
Chandeliers and lampshades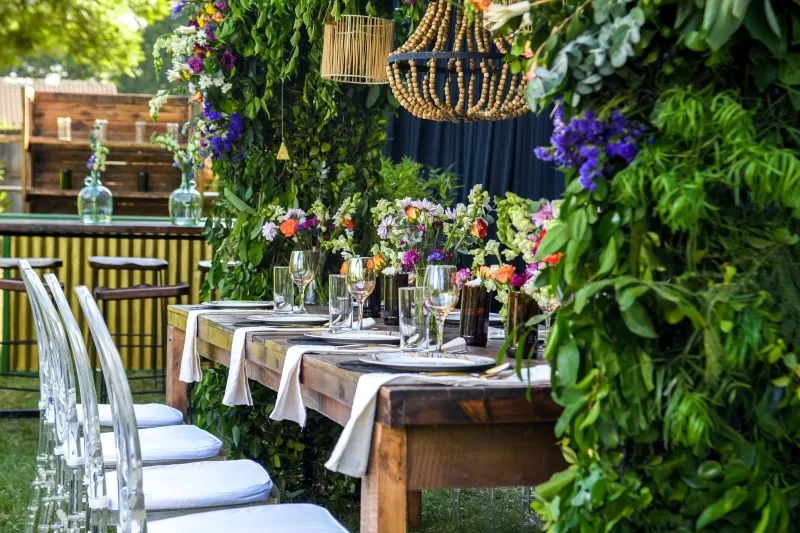 As event decorators in Kenya, we often advise that one of the best and most affordable ways to elevate the look and feel of a bare tent ceiling is with chandeliers and lampshades.
Besides giving hooded light, their designs help set the mood and enhance the aesthetics of the tent ceiling and the entire space.
Creative ceiling installations
Suspended floral arrangements have proven quite popular over the years as wedding tents decorations in Kenya.
Other popular creative ceiling installations include greenery garlands, disco balls, lights, drapes, or colorful ribbons across the ceiling.
2. Floor decor
Dance floor
Branded dance floors have been an ongoing trend for the past couple of years and they don't seem to be relenting.
If dancing is a big part of your wedding ceremony, you can choose to hire a branded dance floor with assorted patterns, either checked or color coded.
Floor coverings
Sometimes the grass or floor at your selected venue may need to be more appealing.
To achieve this, you can cover it with turf (artificial)grass, pro floor, wooden boards, or assorted carpets.
3. Table decor
Centrepieces
When it comes to centrepieces, there's an array of choices.
Wedding tents decorations in Kenya for centrepieces include lanterns, vases, candles, wire art florals and elaborate floral table installations.
Table runners and overlays
You can use fabric or floral table runners and overlays to enhance your decor.
Our inventory features assorted ones in plain and Ankara fabrics that come in various colors.
There are also new designs with macrame, crochet, and beaded designs.
Place mats and chargers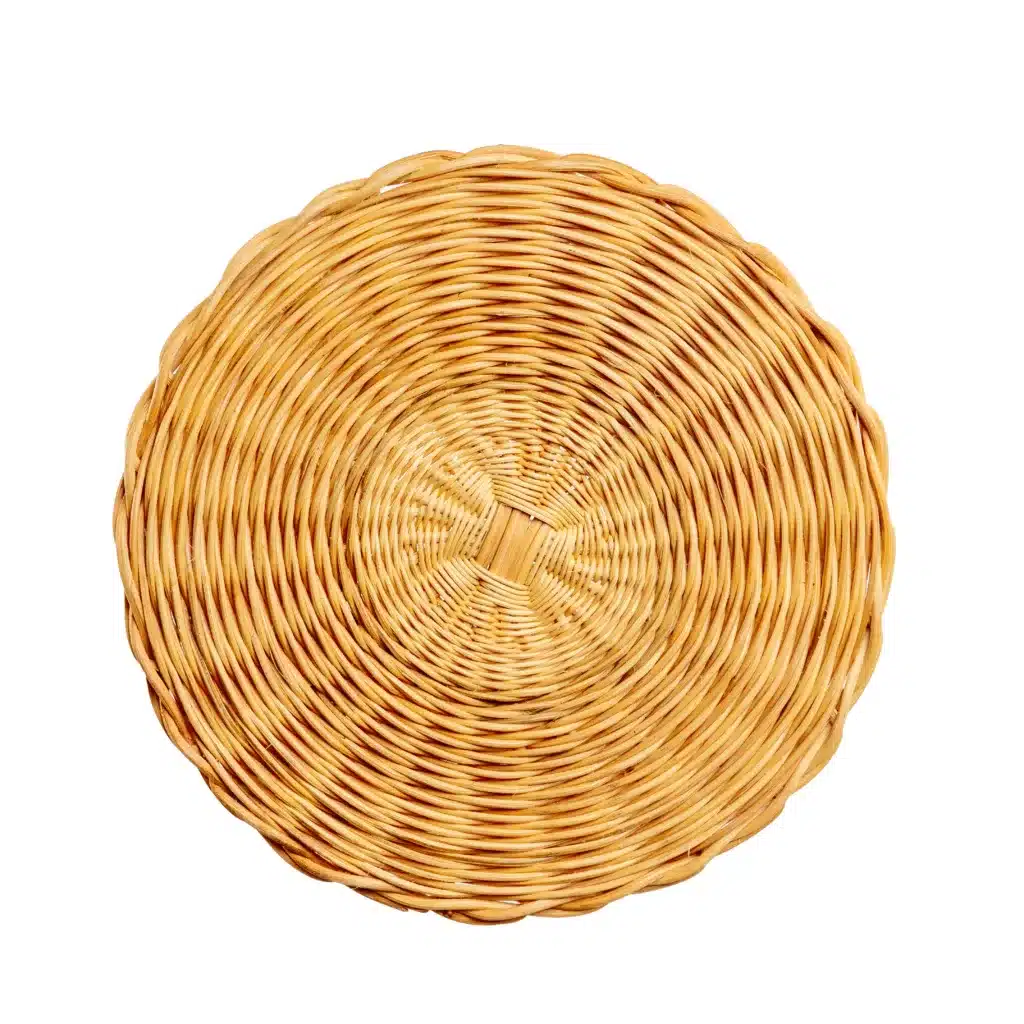 Place mats and chargers present the best solution if you want elaborate place settings.
You can adorn them with napkins, menu cards, or name cards.
Also, note these decorations work best for intimate gatherings with not more than 200 guests.
4. Event furniture decor
Varied seating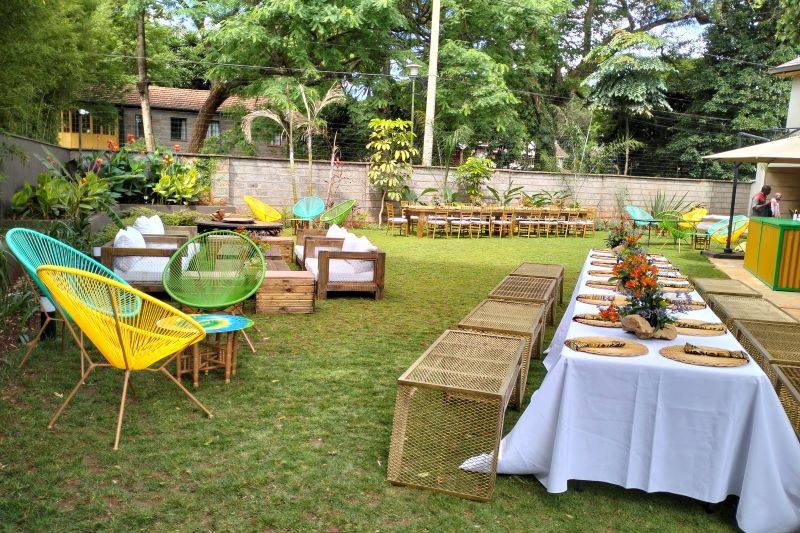 How about creating clusters of varied seat designs and styles to excite and ensure your guests enjoy your ceremony?
Consider a mix of lounge seats, cocktail tables and chairs, assorted dining tables and chairs, plus some low picnic style seating consisting of pouffe ottomans, bean bags and crates.
5. Wall and area decor
Backdrops
Selfies and photos must feature in any event because it's a celebration where your families and friends are all suitably dressed and gathered.
Creating photography backdrops ensures you immerse guests in your experience for maximum enjoyment.
Decorated entryway
The entryway and walkway are valuable focal points because they're within everyone's sight line.
Wedding tents decorations in Kenya for these sections usually consist of lanterns, floral arrangements, carved log stools and even rugs.
Wedding tents decorations in Kenya: Decorating a wedding tent on a budget
With all these wedding tents decorations to consider, it can get overwhelming, especially if you're on a budget.
If that's your predicament, you can narrow it down to two or three focal points you need to highlight and then focus on them.
For instance, you can choose an outstanding entryway, walkway, and head table.
Alternatively, you can have the dance floor and cake table as your key highlights.
Whatever you choose depends on what you value and the budget available.
Additional ideas…
Choose a venue with beautifully manicured grounds, then ensure the tent sides are open. Result? The environment will enhance the ambiance in the tent, ensuring you spend a minimal amount on decorations.
It's always advisable to have an elaborate entryway or walkway since these are convergence points for most guests.
Consider using ceiling and wall drapes creatively. White is a good choice, but endearing colors like emerald green, gold, and magenta will also transform your space easily. Drapes also help to hide eye sores such as poles and beams.
Avoid elaborate themes because they require a lot of detail to execute. You can instead create a simple color scheme that's appealing and elegant.
Use affordable centrepieces that you can easily create or source from a wedding supplies vendor.
Wedding tents decorations plan
1. Choose the type of tent: How to choose the perfect wedding tent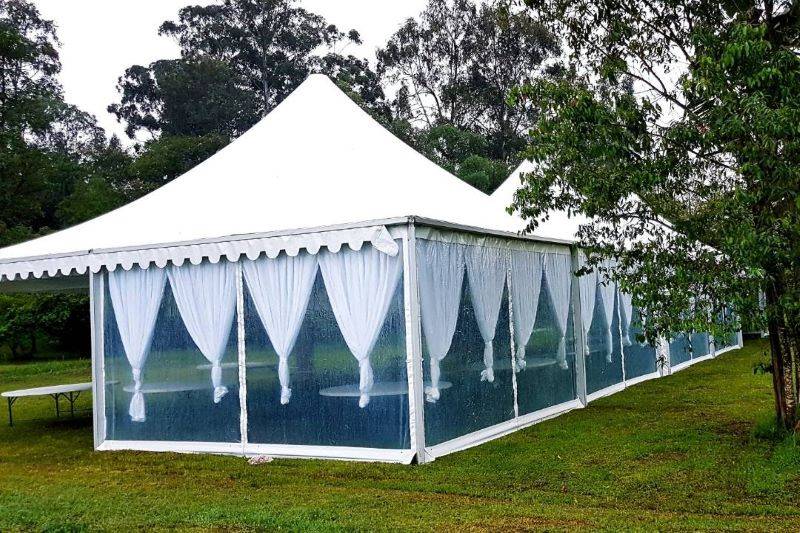 How do you choose the perfect wedding tent? By first researching and knowing the type of tents available in the market.
For a wedding you can choose from; A-Frame, B Line tents Kenya, Pergola, Hexagon, and Alpine, amongst others.
Your focus should be on choosing a tent that fits your guest numbers perfectly, has sufficient headspace, and fits your selected venue space well.
It should also be well maintained and have ideal coloring to suit your theme, environment, and decorations.
2. Wedding theme or big idea
Themed decor is a personal choice.
While it's not a big deal or must-have, it helps to ease and guide your decor plan.
You've probably been to a wedding where the decor seemed disjointed. The reason is likely because there was no big idea to coordinate the decorations.
There's plenty of inspiration for suitable wedding themes, and you can choose a traditional classic, rustic, modern or royal theme.
3. Tent layout and floor plan
Creating a floor plan is imperative for any event.
The floor plan guides you on the best use of your space, how to create an effective event furniture and table layout, and helps you pick out key focal points to accentuate with decorations.
4. Select event furniture
Whether you have a theme or not, it's important to know how to pick out your event furniture.
Focus on furniture that's well-maintained, comfortable, comes in the right coloring, is available on your event date, and fits your budget.
5. Wedding decorations and styling
With guidance from the ideas shared in this article, select your preferred decorations and create a plan for their application.
Refer to your theme and floor plan while factoring in the focal points.
6. Source vendors
Your selection of event decorators will depend on your choice of tents, theme, event furniture, and decorations.
Ensure you conduct proper due diligence on each vendor before engaging them.
7. How long does it take to put up a wedding tent and decorations?
Understand all the intricacies around setting up and setting down your preferred tent and wedding decorations to ensure they're covered in your costs.
8. Create or firm up the budget
Once you have all these details figured out, create a budget to ensure you achieve your objectives.
Remember: It's not enough to create a budget; you must monitor and manage it from the beginning of your wedding to the end.
Frequently asked questions
1. How can I make my wedding tent look better?
The best way to make your wedding tent look nice and appealing is by using catchy wedding tents decorations that suit the design and color of your tent. For example, consider fairy lights, chandeliers, suspended floral arrangements, and catchy centre pieces.
2. What questions should I ask an event decorator?
When vetting your wedding decorator, you should seek to understand their work style, level of experience, the scope of work per project, contractual obligations, references and proposed fees.
3. How much can a wedding cost in Kenya?
A wedding in Kenya can cost as little as Kshs. 10,000 if conducted at the civil registry and as much as millions of shillings, especially if it's a destination wedding.
In Summary
There's a wide variety of wedding tents decorations in Kenya for any type of wedding.
You'll have nothing to worry about if you create a complete wedding checklist to help you deliver the best wedding decor for your event.
At Lucidity Africa Events, we're event decorators in Nairobi, and we have the requisite experience and inventory to help you deliver outstanding wedding tents decorations in Kenya.
Call us on 0721771185 or email: [email protected], and we'll revert ASAP.