Looking for Kenyan wedding hairstyles for your special day? We've got some good news for you.
Contrary to common belief, there are plenty of incredibly versatile hairstyles for you to consider in Kenya.
Although what will really make them stand out is the current state of your hair and the kind of look you're aiming for: traditional, romantic, unconventional, classy, or elegant.
Fret not because we've covered everything you need to know in this article.
Kenyan wedding hairstyles: How to hairstyle for wedding
Njeri Kibugi from Hair and Beyond Beauty Hub is a skilled Kenyan wedding hairstyles expert for natural hair.
She often encourages her clients to embrace natural hair and show it off because it's gorgeous and pretty stunning when properly styled.
Trends in Kenyan wedding hairstyles have evolved over the past couple of years and there are several latest bridal hairstyles for natural hair.
What factors does a hairstylist consider?
Definitely the shape of your face and hairline volume.
In considering this, Njeri advices brides and bridesmaids not to stress over having similar hairstyles.
She says two people with similar hairstyles can look totally different.
So, there's no point agonizing over who gets what hairstyle, which is often a significant pressure point for a bride and her girls.
What challenges are there in styling natural African hair?
Natural hair becomes difficult to style if it's sparsely spread out or not long enough for the type of preferred Kenyan wedding hairstyle.
Of course a quick solution would be to use hair accessories or hair extensions. But if you're aiming for something long term, you need to create a consistent routine.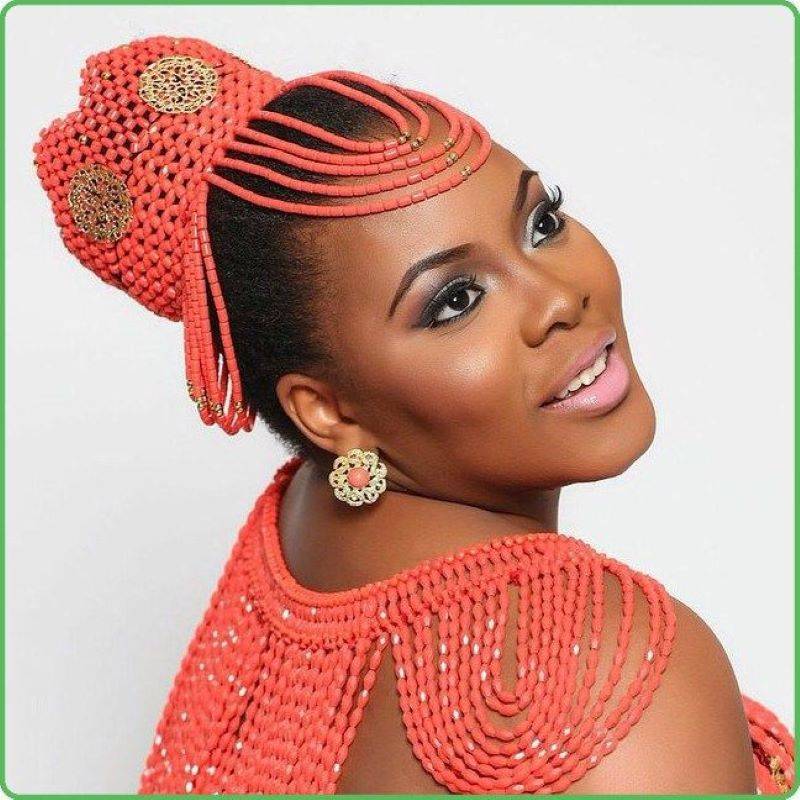 What you eat, the products you use, the way you wash and treat your hair all impact its ultimate condition.
Once you follow a routine, you'll notice a significant reduction in perennial issues like breakage and frizziness.
Kenyan wedding hairstyles: Wedding hair prep plan
Njeri says that, you'll need to set aside a special day for this routine, often dubbed a 'wash day' because of the meticulous procedure.
The wash process can take you a good 2.5 hours from start to finish and is recommended for once every 7 to 10 days.
a) Pre-poo
This is an oil treatment done before shampooing to protect your hair from the stress of washing due to the continuous scrubbing and twisting.
It helps to soften and make it easy to detangle. Some recommended pre-poo oils are coconut, olive, castor, jojoba, amongst others.
b) Shampoo
When shopping for a shampoo, always go for the one that's sulfate-free to prevent your hair from drying out.
As you get used to the routine, you'll figure out what works for you.
c) Protein treatment
This is recommended to make your hair healthy and build strong hair strands.
It's best to have it applied every four to six weeks by a professional who knows how to work it in.
d) Conditioning
A conditioner is valuable for keeping your natural hair hydrated, super sleek and smooth at all times.
For extremely dry or brittle hair, the best solution is to steam treat it, enabling the steam and conditioner to penetrate and soften the hair shaft.
Kenyan wedding hairstyles: Latest bridal hairstyles in Kenya
Now that there's a routine in place, what hairstyle would you like for your special day?
Here are a few of the most popular, low maintenance and versatile ones.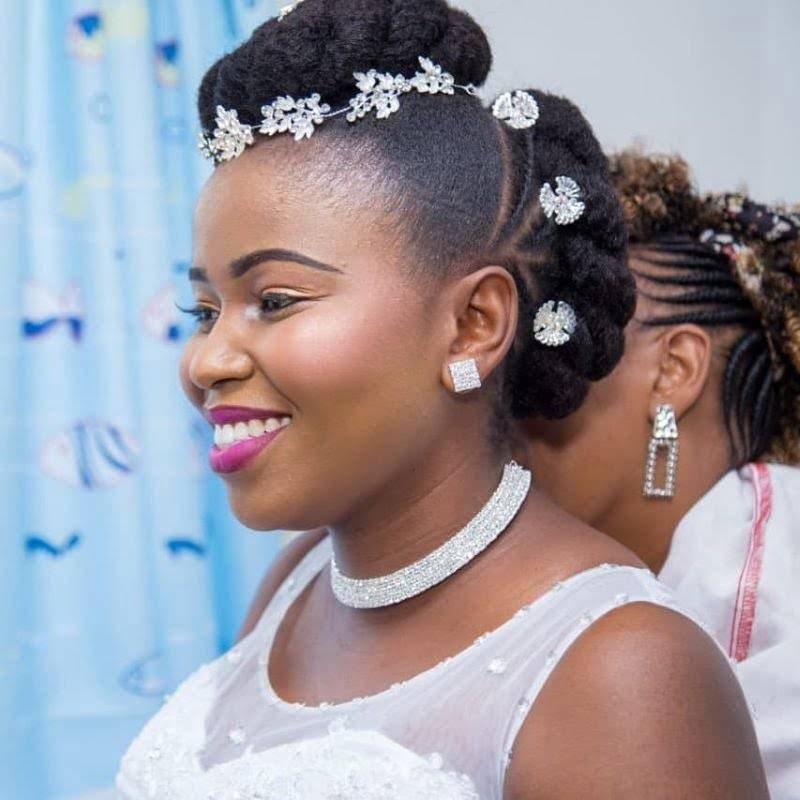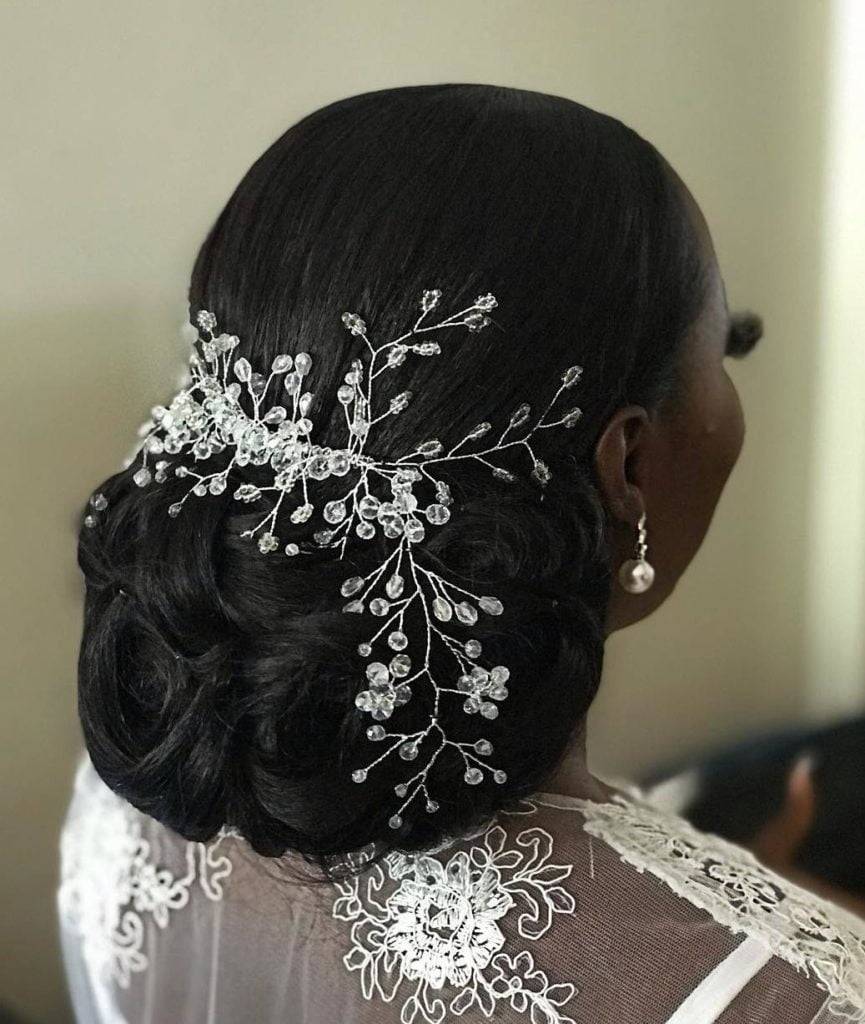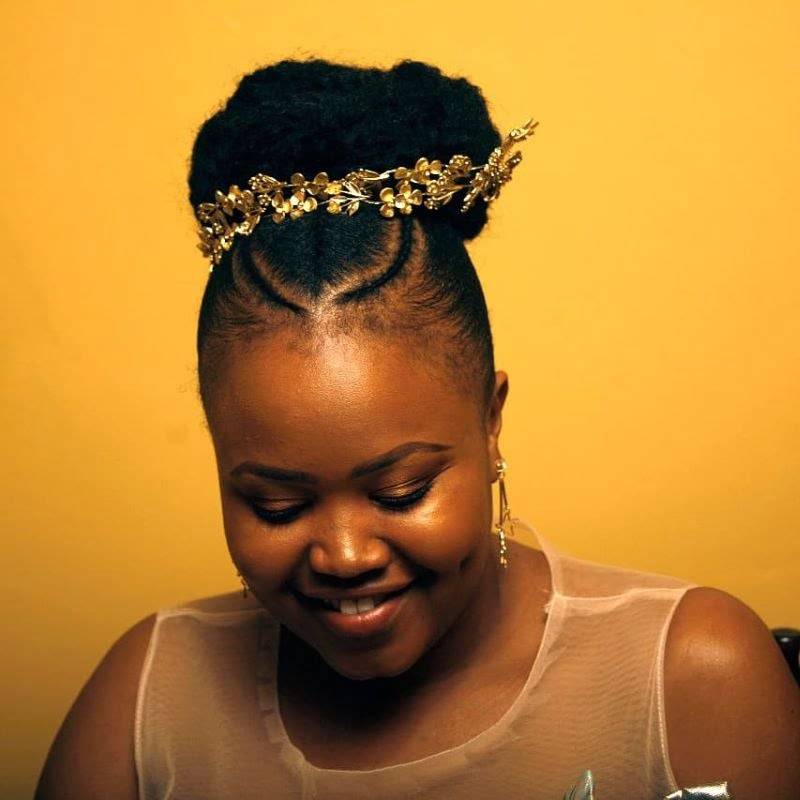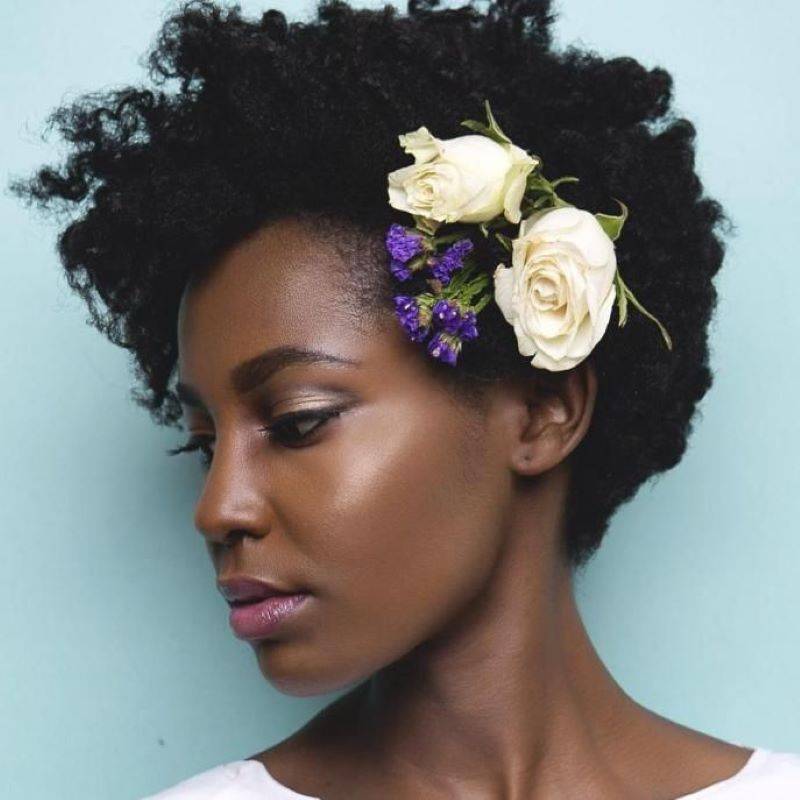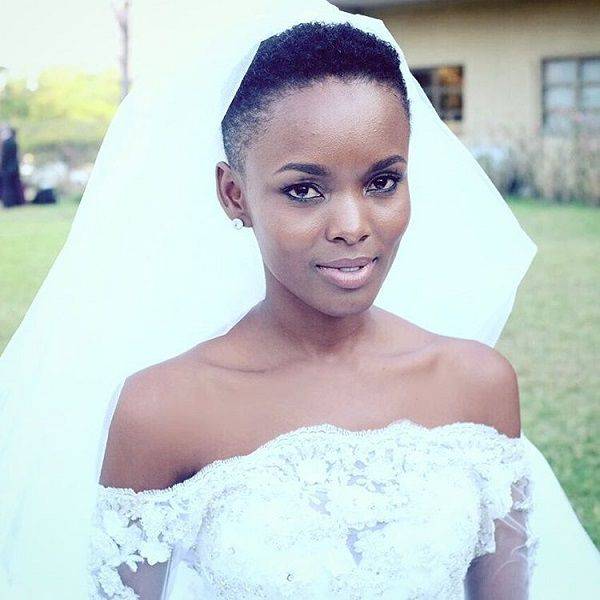 What products does she recommend?
Her sister, a natural hairstylist too, has a natural hair product range: KINKY Curls All Nurture products that you can order through Njeri.
She also swears by water, Mosara hydrating butter, raw shea butter and virgin coconut oil.
In her estimation, you can't go wrong with the consistent application of these products.
Kenyan wedding hairstyles: Tips for natural hair care
Njeri stresses that managing natural African hair is quite simple, really it is.
Many people complain of how gel is flaky; but, these issues all stem from product selection.
Before you purchase anything, consult a professional hair expert or stylist or do extensive research.
These days there are tons of YouTube videos on natural hair care. As you've also seen, all these challenges can be solved by a structured wedding hair prep plan.
For care when sleeping, use a satin headscarf or satin bonnet to protect your hair from breakage.
Furthermore, you can't swim in styled hair. Thus, consider viable hairstyles, especially for your honeymoon.
Trim your hair regularly at least every six weeks to prevent frizziness and snapping at the ends.
Schedule regular moisturizing appointments because natural hair is prone to low lustre. If you want easy styling, then this is a must.
Ultimately, if you want consistently smooth, shiny, healthy natural hair, the secret is in your diet, nutrition and general lifestyle.
It's no surprise that what you eat is reflected in your hair.
Recommended foods are: proteins, iron, omega, biotin-rich foods like sweet potatoes and drinking plenty of water.
How to book a hair appointment with Hair and Beyond Beauty Hub
Interestingly, Njeri doesn't take deposits.
And yes, of course, she'll book you in, and is OK with if you call/text/Whatsapp on (+254 0720673829) to agre a date and time, then reconfirming the booking with her at least two days before the due date.
Final word
That sums it up on Kenyan wedding hairstyles and wedding hair prep you need to do before your special day.
You obviously want to look good on your wedding day that's why your choice hairstyle is as important as your gown, makeup and accessories.
At Lucidity Africa Events, we're event planners Kenya who work with professionals like Njeri to ensure you get the best for your wedding beauty prep.
In addition, we're here to support all your wedding planning and decor needs.
Call/text/Whatsapp us on 0721771185 or email us at joan@lucidityafrica.com